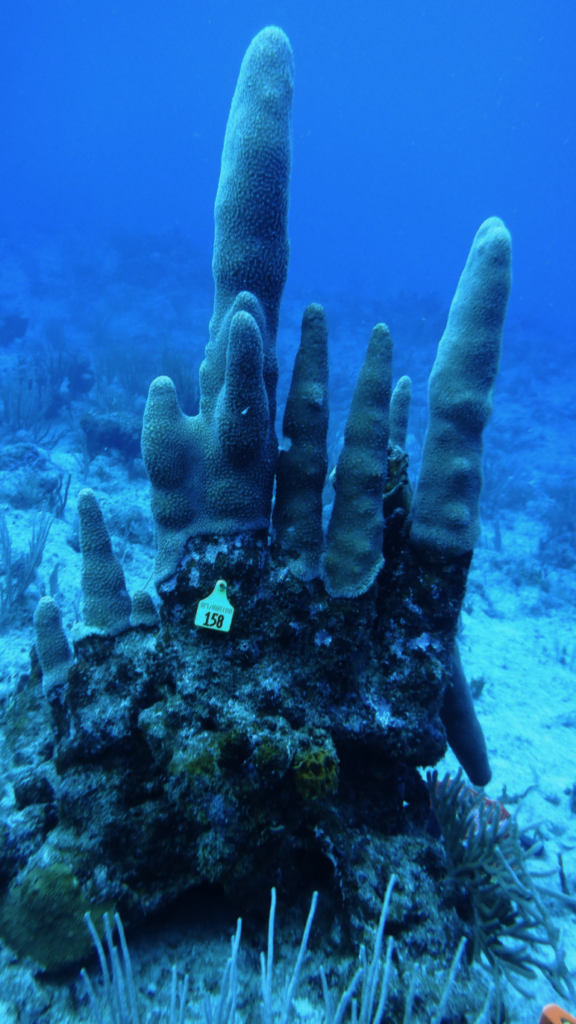 Since our last update, Beyond The reef has continued to remove siginifgant amounts of abandoned fishing debris (such as nets, ropes, pots and other trash) from the BVI, but since I wrote more about those in the last report, I thought I would focus this one on Stony Coral Tissue Loss Disease.
Stony Coral Tissue Loss Disease (SCTLD) is a lethal disease that affects more than 20 species of stony corals (or hard corals) throughout the Caribbean. This disease was first noticed in Florida in 2014, and has since continued to spread, reaching the BVI's in 2020. Unlike other coral diseases, SCTLD is fast spreading and once infected, coral colonies can be 100% dead in just a few weeks (depending on size of coral colony). Although it was first spotted in the BVI less than 2 years ago, it is now present throughout the territory.
Since Stony Corals are slow growing and form the building blocks of a reef system, their rapid loss will be felt widespread as reef systems play a vital role in coastal defence, tourism and fisheries stock (important habitat and shelter).
Luckily, a specially bioengineered antibiotic paste has been created that can be applied to corals to stop the disease and save the remaining live tissue. It has proven to be over 90% effective! It is very labor intensive process and requires physically applying it to each coral, but it is currently the best known solution for mitigating the spread.
Over the last year Beyond the Reef has been working with the Ministry of Natural Resources, National Parks Trust of the Virgin Islands and BVI Scuba Operators to tackle SCTLD in the BVI.
How have we been involved?
One of the main strike teams going out to treat corals, maintain and monitor the affected sites.

Assisting the Government's marine biologist to train more strike team divers on how to apply the treatment.

Mapping and monitoring the frontline of the disease as it spreads.

Raising awareness in the territory of the protocols that can assist with minimising the potential mechanism that spread the disease.
Thank you to Laura Arton of Beyond The Reef who has been spearheading this initiative and Tim Jackson for the photos.