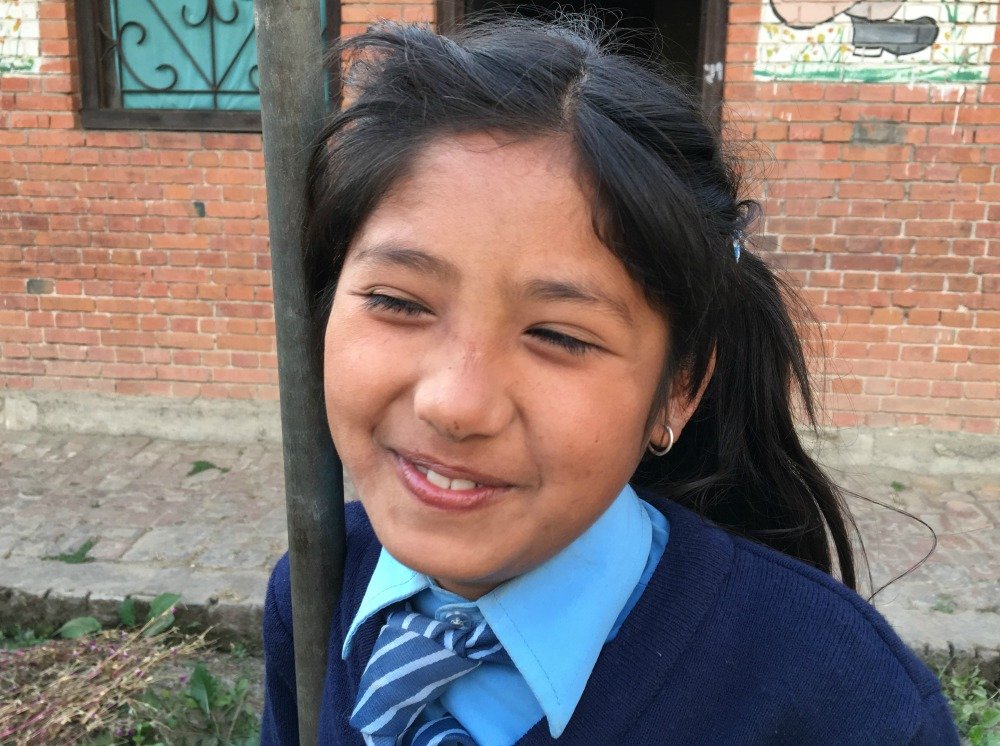 Seventh Update from Nepal

By Iain Guest - Project Leader

This is the seventh time we have reported back on the Nepal appeal, launched on GlobalGiving in June 2015. In this report we look ahead to the anniversary of the earthquake (April 25, 2017) and ask what has been achieved and what still remains to be done. We will also share our plans for sustaining this program once emergency funds run out.
Our goal in launching this appeal was to help three communities in Nepal that have suffered from deep discrimination and poverty: village women who live in the isolated district of Dhankuta; children who work in the brick factories; and wives of those who disappeared during the Maoist rebellion (1996-2006).
The poverty and isolation of these three communities made them even more vulnerable when the earthquake struck on April 25. For example, many families that lived in the hilly districts lost their homes and were forced to head south and seek work in the brick factories near Kathmandu. Their children included Rojina, pictured above. Many wives of the disappeared were also affected by the disaster. We reported in 2015 on Shobha, pictured below, whose husband Shyam was taken by Maoists in 2001 never to reappear. The earthquake took away most of Shobha's house in 2015, leaving her to struggle with yet more loss.
Faced by this, we set five goals for our appeal. First, we would address the underlying poverty of these three communities, as well as the emergency. Second, we would work through three trusted Nepali partner organizations: Care Women Nepal, CONCERN, and the National Network of Families of the Disappeared Nepal (NEFAD). Third, we would dispense donations quickly but responsibly, and avoid the way international earthquake aid has been bogged down by bureaucracy. (Of the $3.4 billion sent to Nepal after the earthquake, only $276.4 million has reached affected families.) Fourth, we would use your donations to leverage other funding. Finally, we would support programs that could be sustained after the emergency funding runs out.
Bearing these qualifications in mind, how have we done?
A) Funding: 148 donors have given $12,700 towards our target of $15,000 – thank you! But we have also used this to leverage an additional $33,000, some of it through separate microprojects on Global Giving.
B) Working through representative partners – Wives of the disappeared: Your donations have enabled NEFAD to train 35 wives in the district of Bardiya to make embroidery and launch a handicrafts cooperative. Under the leadership of Sarita, who lost her father, the ladies have produced 35 somber squares that commemorate their disappeared family members and 35 more light-hearted squares on the theme of tigers (photo). Both sets are being assembled into quilts by experts in the US. The memorial quilts will be exhibited in the US and Nepal while the tiger quilts will, we hope, be sold. Parallel to this we have helped the wives of Bardiya to demand justice through advocacy and the media. We were relieved when a government commission on the disappearances was extended for another year on February 9.
Brick children: Working through CONCERN, we have placed 50 brick children in school for two school years. As we reported in January, almost all of these children have stopped working in factories and several are getting excellent grades at school. They included Rojina, who left the district of Ramechhap after the earthquake destroyed the family home, expecting to work in bricks. Instead, Rojina went to the Faidhoka school. When we visited in December, she was top of her class. (photo above).
Isolated village women: Care Women Nepal, our local partner in the district of Dhankuta has organized five health camps for over 5,000 villagers since April 2015 (photo). Some of these women lost their homes in the earthquake and most found that government health centers were even more isolated and difficult to reach after the quake. CWN's health camps provide comprehensive screening.
C) Disbursement and monitoring: We transferred money to the three partners well in advance of these planned activities and deployed five Peace Fellows (graduate volunteers) to help them collect receipts and report back on expenditure. Our Fellows - Maya, Joti, Megan, Lauren (photo) and Morgan – put up with tough conditions to get the job done and we urge you to check out their blogs and photos. We will send three new Fellows to Nepal this coming summer, and will report back to you once they get settled in.
D) Ensuring sustainability: In other words, the last two years have given shape to three promising programs and produced some impressive results. The question is, how can we keep up the momentum as the memory of the earthquake recedes?
We will begin by raising our target on Global Giving from $15,000 to $30,000, to take advantage of special fundraising opportunities and ensure that the three programs have seed money..
At the same time, we will start planning for the long-term. For example, we will continue to train the wives of Bardiya in embroidery and open an online store for their Tiger quilts. But we will also train them to collect ante-mortem data on their disappeared relatives, which could help the government commission to exhume graves and identify the dead - the only thing that can really end their anguish..
Similarly, our second partner Care Women Nepal has shown its ability to organize health camps and this should continue. But one-off health camps cannot substitute for a government health system. As a result, CWN will use this summer's camp to train government health officials and help the district hospital to develop a year-round schedule for prolapse surgeries. This will help the hospital to make better use of its limited team of gynecologists.
Our third partner, CONCERN, will continue to place brick children in school. But this may not be enough, because our studies have shown that children who live in the factories are often called on to "flip" bricks after they return home from school. As a result, we hope to provide extra tuition for such children at our three participating schools. CONCERN also hopes to open day-care centers in factories, where infants can receive nutrition and supervision instead of being drawn into making bricks.
All of this, we hope, will begin to address the deeper structural poverty that made these families vulnerable to the 2015 earthquake and continues to cause so much misery. Of course, we are only working with a small number of beneficiaries. But if our three Nepali partners can continue to show the way forward, they may convince others with a larger footprint – starting with the Nepali government. Were that to happen, your generous donations would have helped to launch a new and more responsive approach to development. That is our ultimate goal, and we hope to achieve it with your support.
Thank you!
The AP team