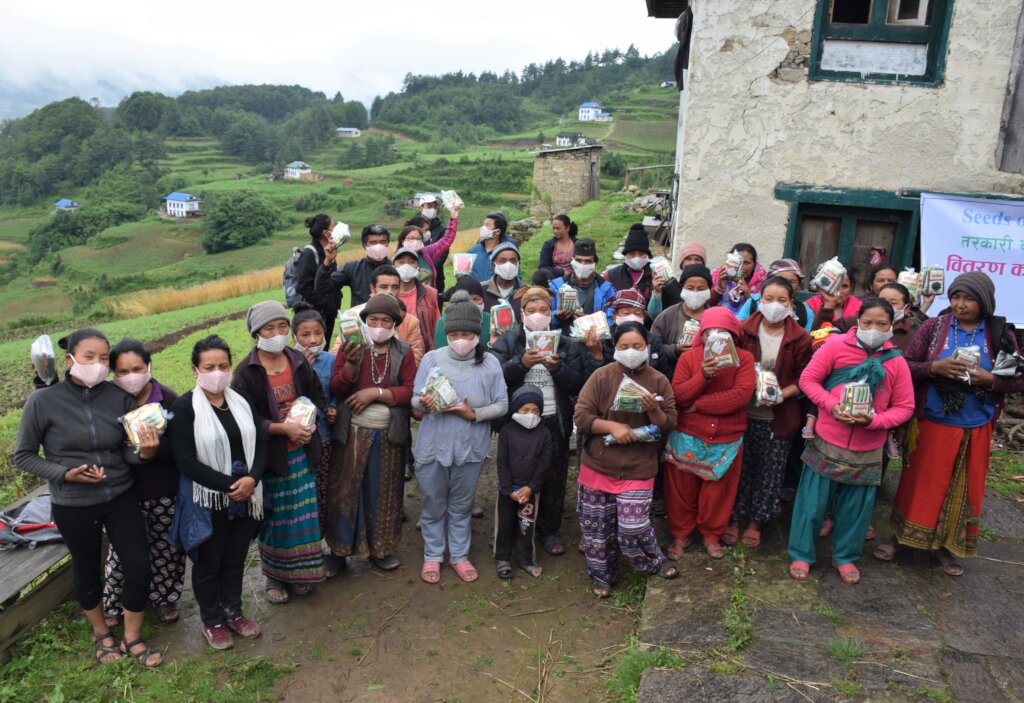 Seeds of Hope- Covid-19 Pandemic Response
With the world in a slow but encouraging recovery post-Covid, Nepal's remote Himalayan districts are in quite a different position with the economic crisis looming larger than ever and worsening deficits of reliable and sustainable means of support.
THE CAUSE
Though the issue of food availability has always been critical, the pandemic crisis compelled us to come up with a solution; we initiated the Seeds of Hope program to counter the worsening conditions during and after the damaging effects of Covid - and forever. Our resolve was strengthened when we found that 70% of women who joined could not buy enough food to last for more than two days for their household.
IMPACT
The driving force behind Seeds of Hope program is for self-sufficiency and sustainable assistance at all times, especially during any crises. Its hallmark benefits: farmers can provide fresh, healthy food for their families and communities; it fosters their sense of independence, pride and self-respect; and it provides economic empowerment and business skills as excess vegetables can be sold for profit.
THE CHALLENGES
With farmers worldwide on the frontline of the climate crisis, Himalayan farmers face similar trials with atypical floods, droughts, and storms, higher temperatures, and shifting rainfall patterns with excessively wet or dry periods; all have contributed to crop failures and critical food shortages.
To counter these issues, we resolved to build a greenhouse for over 100 farmers this year. Farmers are now also receive training on the effects of climate change and how they can use technology to adapt, such as soil mulching and rainwater harvesting.
Kumari from Tamakhani happily related, "Sometimes a heavy downpour and hailstones would destroy my field crops, and at other times [they] would fail due to water scarcity but, with a greenhouse, now our vegetables are safe."
FOR THE WOMEN
After the Seeds of Hope program, many women took up farming as their main occupation, earning about RS 2,000 - RS 3,000 every month. Today, at least five to seven women in each village have shifted from subsistence farming to commercial farming - and the number is growing. Previously, these women had been completely dependent on their husbands and, with the loss of jobs during Covid, cash had been scarce. Now, they proudly share, they can buy stationery for their kids, pay school fees, and buy necessary household items.
"We all know that challenges often motivate us to be stronger," said Puspa from Jaidu, "so I encourage every woman to stand up, to be strong, and never say, 'I can't do this!' Everything is possible when we believe that we can make a difference," she continues. "Our group of 25 women not only produced enough vegetables for our families, but we also sold the surplus at market. We started our own savings as well. This gave us financial freedom, and along came the confidence of being able to stand up shoulder to shoulder with men in our community, where often women depend on men's earnings."
Saraswati from Tingla commented, "Our parents used to farm as well, but farming crops and farming vegetables is different, I realized how many times a year we can harvest vegetables whereas we used to do only one crop a year. Using the help from agriculture experts and good seeds we can produce much more with the same effort. This has been wonderful learning for a farmer like me and everyone here."
Puspa and Saraswati's stories exemplify just two of the 800 women enrolled in the Seeds of Hope program. The program has been so successful and inspirational for these women that, at the end of the meeting, there was strong encouragement and requests to continue the Seeds of Hope program to reach even more farmers.
How Would You Like to Participate in our 2022 Project?
We invite you, your family, and your community to consider supporting this very important and long-lasting project within the 2022-2023 season.
Our budget to support a family is USD$200, which will provide a family with more than 10 different kitchen garden seeds; training by an agriculture expert; a greenhouse tunnel; group formations; leadership programs, etc. Our goal is to benefit over 500 families. On average, each family has six members, so our plan would ultimately benefit over 3,000 individuals.
We hope you will consider helping us with this project that will provide urgently needed assistance as well as a long-term investment in sustainability for needy families of the remote Solukhumbu district.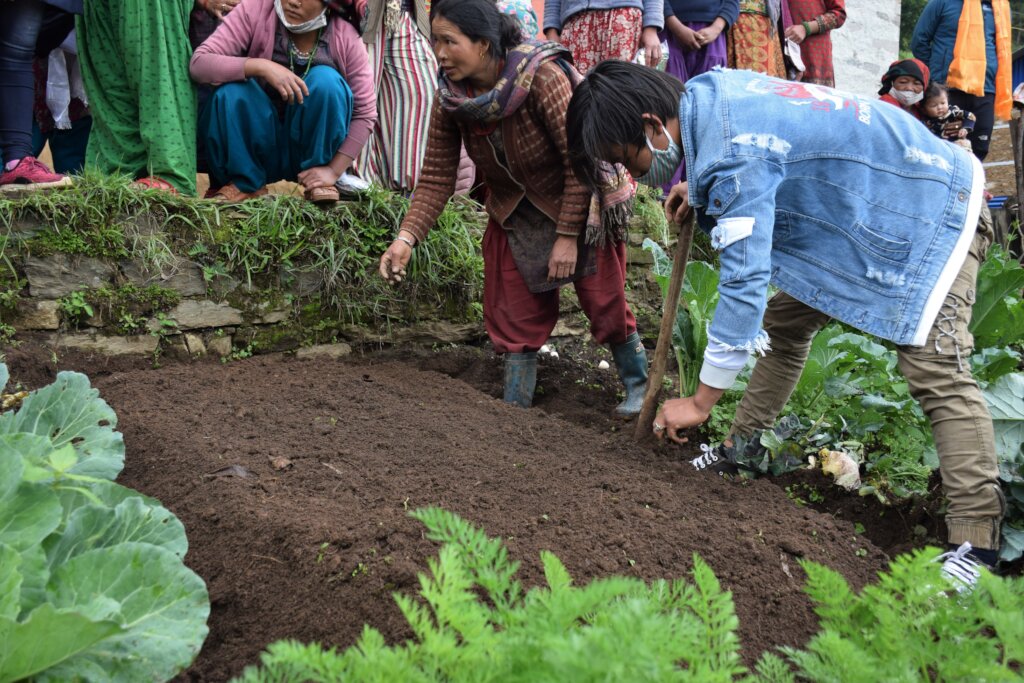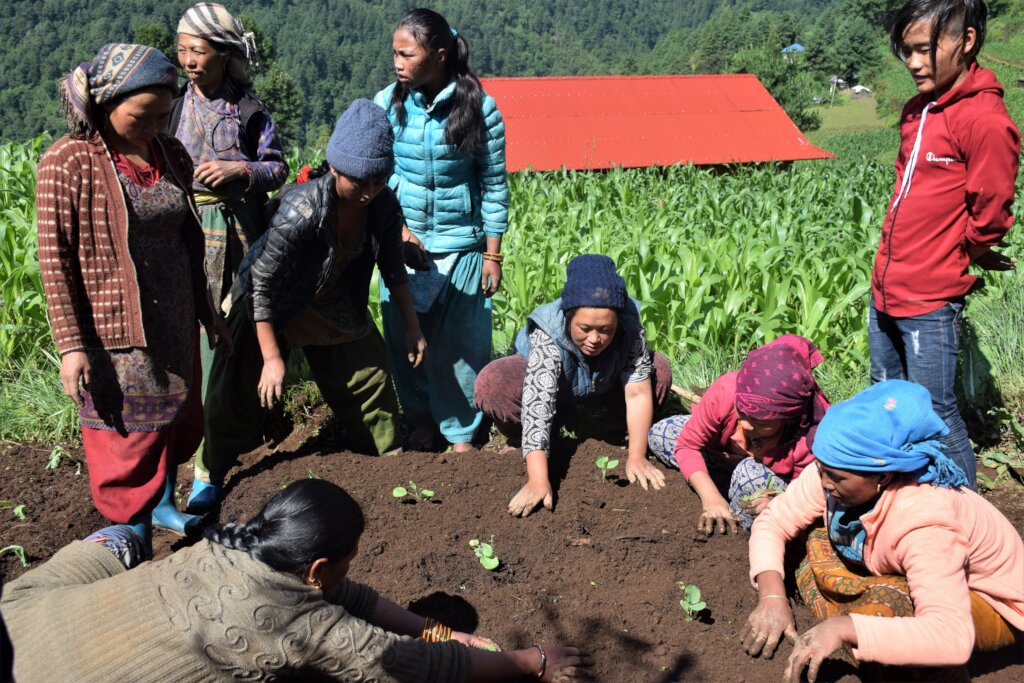 Links: