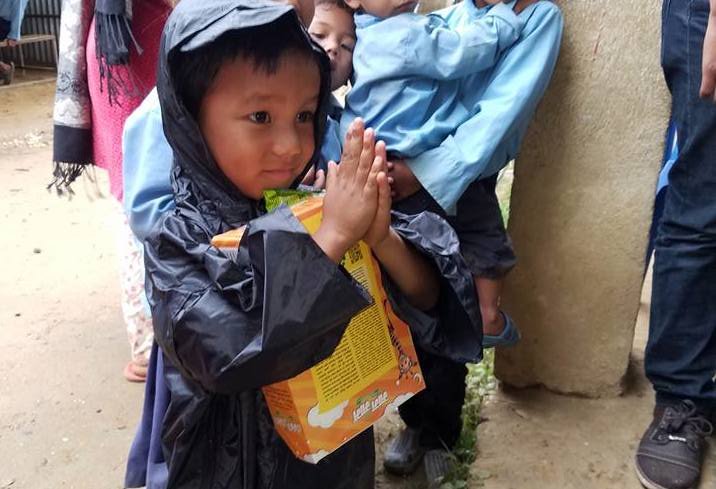 With your incredible support we're continuing our vital work providing relief, and helping communities to recover, after last year's earthquakes in Nepal.
And we're doubly delighted with our progress over the past few months as several of our projects have involved partnerships with amazing local organisations and people.
For example, we're now getting very close to completing our work helping Sunrise Farm to rebuild. Before the earthquakes Sunrise was a community farm programme that provided training in sustainable agriculture and community development techniques.
It provided facilities for demonstration, training (in sustainable agriculture, agroecology and permaculture) and the distribution of seeds, seedlings, and educational resources.
Over the past 25 years, the farm has welcomed thousands of visitors from Nepal and internationally to observe, learn and volunteer. The farm has also been a marketing hub for Nepal's rural farmers, selling their products such as honey, pulses and garlic, to help them increase their income. However, the farm's work was badly disrupted by the earthquakes.
In response we've provided technical support, through our in-house engineers and skilled builders, and also general volunteer labour to help the farm rebuild. This work is helping Sunrise to recover and continue its vital work promoting sustainable agriculture and livelihoods across Nepal.
And last month we also worked with a local NGO called Heartbeat to give 100 children relief from the torrential monsoon rains.
Heartbeat's mission is to help at risk children by helping to meet their urgent needs, and also by providing them with opportunities for education. In June they asked us for financial and logistical support to provide raincoats for children at the Shree Mahalaxmi school in Dhading district.
In Nepal's rural areas children often have to walk many miles to school and back each day. The walk is often difficult enough during good weather, but enduring it without protection from the pouring rain is miserable for children. It also increases their chances of getting sick.
So, we were only too happy to help and it was your wonderful donations that made this work possible. Thank you so much.
Finally, we were also delighted to recently open our Nepal Resource Centre for a set of talks organised by a local cycling club. This event aimed to empower women and girls to get into travelling and adventure by sharing the inspiring stories of others.
One of the speakers was 20 year old Nishma who won a "Nepali Travellers" competition on Facebook to trek around the Jomsom-Muktinath areas, as well as Ghorepani (Annapurnas).
Nishma has this to say about her journey:
"This was the first time I left the Kathmandu valley but i wasn't scared, I was excited. This trip really taught me how to manage my finances, as well as dealing with bad and stressful situations on my own. I made lots of new friends and I would definitely do it again. Next I'm planning to go to Upper Mustang."
One of the organisers of the event, also had this to say:
"In lots of societies people say things like, you are acting like a girl or stop being a girl, yet here we have girls who have achieved more than most men!"
We're delighted to have been able to support this empowering event through the free use of our Resource Centre. And once again, our ability to provide this service was only possible because of you.
Thanks to you, all of these projects have made a direct impact in their own right. But perhaps more importantly they've also supported and empowered local people and local organisations in the process.
And while there's still a lot of help needed from international organisations like ourselves, it's only through supporting local action that Nepal's recovery will become truly sustainable. Thank you so much for making this all possible.
As always, if you ever have any questions about our work and how we use your donations, then please don't hesitate to email Andy@IDVolunteers.org. I would be delighted to hear from you.
For more updates about our work please like us on Facebook or follow IDVExec on Twitter. You can also email Andy is you would like to be added to our direct mailing list.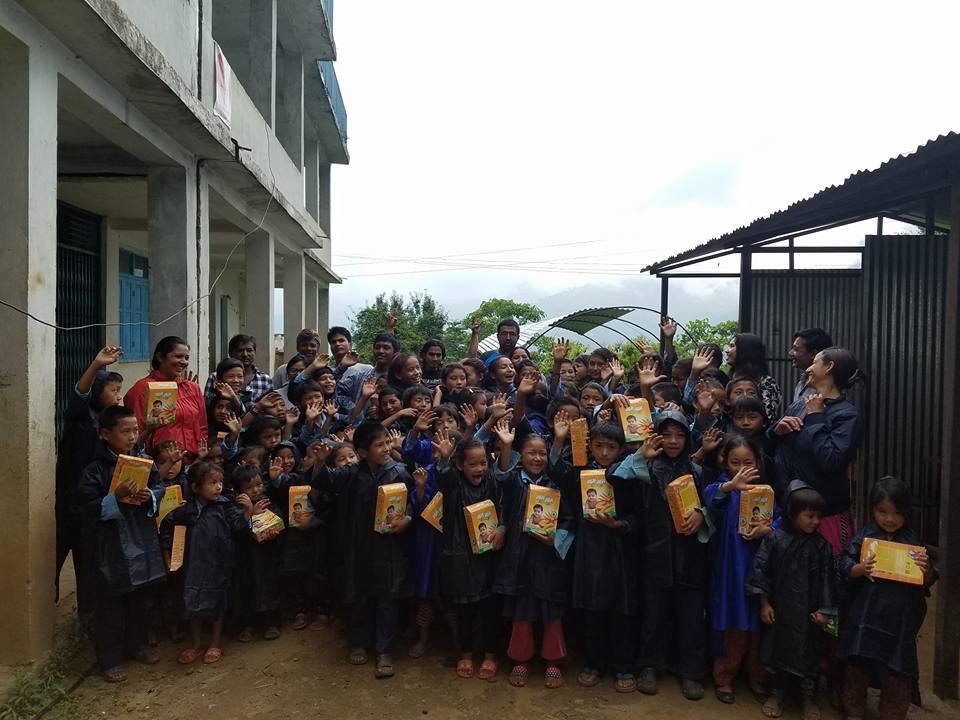 Links: