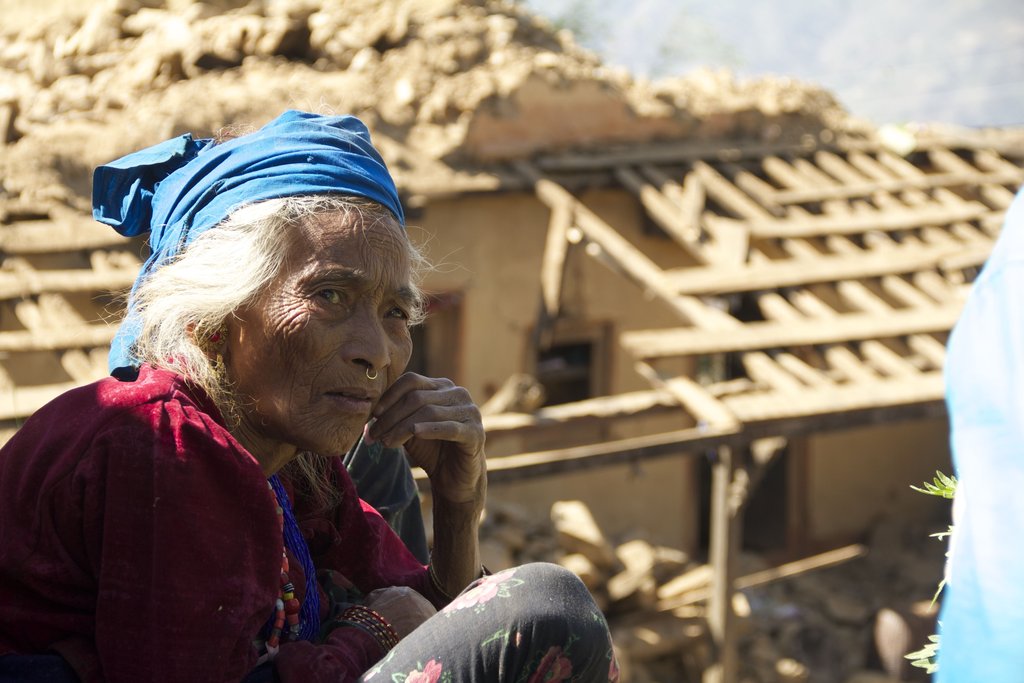 Thanks to the amazing support of donors like you IDV is now responding to the Nepal earthquake and providing immediate relief to survivors.
The earthquake, which struck on April 25, 2015, is now reported to have killed more than 7,300 people. Millions of survivors are affected and are in need of relief items, including food and emergency shelter. We are now working to meet these needs.
Tri Clay, IDV's first representative in Nepal, arrived on May 5. Tri arrived in country with 120Kg of tarpaulins (approximately 60 units).
This was a change to our original plan of providing tents as fresh information revealed that tarps would be easier to transport inside Nepal, and would also better meet the needs of our immediate beneficiaries. So we spent a few more days adjusting our plans so that we could make the biggest immediate impact.
More tarps, and our original tents, will follow Tri to Nepal by cargo transport shortly, but for now our immediate focus is on providing relief to the village of Arukharka, in Nuwakot district.
Around 500 people live in Arukharka, which is about 65km north of Kathmandu.
We wanted to ensure Tri brought the most useful items to Arukharka. So, over the past few days we have worked with a local trekking company, called Mountain Quests, to conduct initial assessments even before Tri's arrival in Nepal.
These assessments revealed major housing damage in the village and led us to switching from tents to tarps for our first delivery of relief items.
Before the earthquake there were 109 homes in the village, but 97 of these have been destroyed and 9 more are damaged. With monsoon season rapidly approaching families urgently need robust temporary shelter.
The villagers are already working to build such shelter but there are limited to what materials they can salvage from their homes.
Now in Nepal, Tri will transport our tarps to Arukharka for use as shelter materials. Once in the village Tri will assess how we can further support the urgent need for temporary shelter.
Tri will be soon be supported by IDV's next team member, Ruth Heyes, who will arrive in Nepal on May 7. Ruth is an architect and previously led IDV's work renovating and repairing Lun Tad school in Tacloban, following typhoon Haiyan.
While assessing longer-term needs Tri and Ruth will also continue to provide other relief in Arukharka.
For example, our initial assessments have also revealed that 10 families in the village have lost all of their crops and will require around $1,200 worth of food aid to meet their basic needs in the medium term. IDV has already committed to meeting this need.
Our immediate work in Arukharka, and our ability to support this and other communities in the longer-term is dependent on the amount of funds we are able to raise. So, if you can, please consider donating today.
As always, if you ever have any queries about how we're using your donation, please don't hesitate to email Andy@IDVolunteers.org. I would be delighted to hear from you.