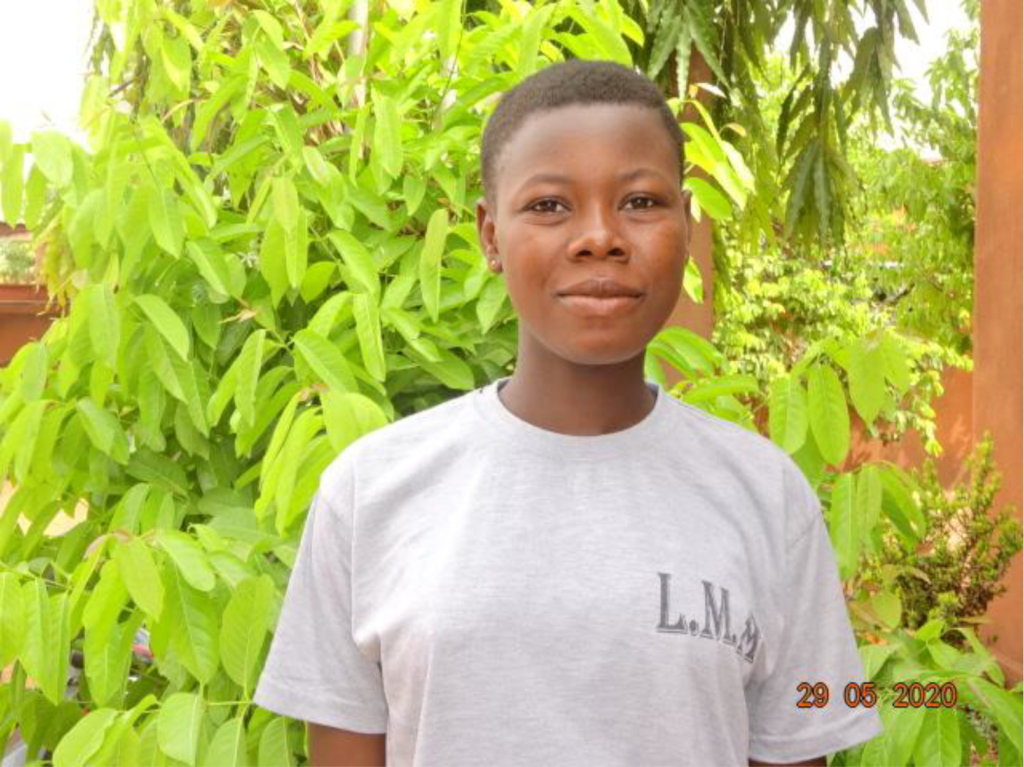 As in much of the world, the coronavirus pandemic has impacted the education system in Burkina Faso. Schools, including the Lycee Modern de l'Amitie (LMA) where your donations support noon meals for girls from indigent families, closed throughout Burkina in mid-March due to fears of the spread of the virus. Today, Assn NEEED reports that, given that cases of the virus appear to have leveled off, the Ministry of Education plans to cautiously re-open the schools, adopting a calendar which will enable children needing to take exit exams (at the end of primary, middle and secondary school) to do so in July, and all other children to complete their school year in August; and to enable the next school year to begin in October. (The government of Burkina Faso has closed its borders and made a serious effort with public service announcements to educate the population regarding the virus and recommended preventive measures.)
Three students share with us their appreciation for their education at the LMA:
Bienvenue is one of ten children in her family. She is in "classe 1ere", and will complete secondary school next year. Bienvenue describes the LMA as an establishment that teaches discipline and work; and expresses her appreciation for the canteen which provides her a noon meal and enables her to use the noon break to study. Bienvenue hopes to become a judge.
Kiswensida is in "classe seconde", her first year of secondary school, with two years to go. One of five children in her family, she aspires to become an attorney and to defend the honor of her family and of society from social injustices. Kiswensida echoes Bienvenue's appreciation for the canteen which provides her a noon meal (of rice, beans or spaghetti) and enables her to study. She awaits anxiously for school to re-open and hopes that next year the situation will be stable in Burkina and in other countries for the education of children.
Rassiatou, one of eight children in her family, is in "classe 1ere", with one year left to complete secondary school. Rassiatou writes that in addition to the academic education she receives at the LMA, she and her classmates learn respect for others, discipline, a sense of responsibility, success and self- control. Like her colleagues, she is eager to return to school and complete her studies. In the meantime, she studies at home and helps her mother prepare meals and sell condiments in front of their home. Rassiatou hopes to become a journalist at the conclusion of her studies.
On behalf of all of the girls from indigent families attending the LMA, I add my sincere Thank You for your continued and generous support for the education of these most deserving and hard-working young women.