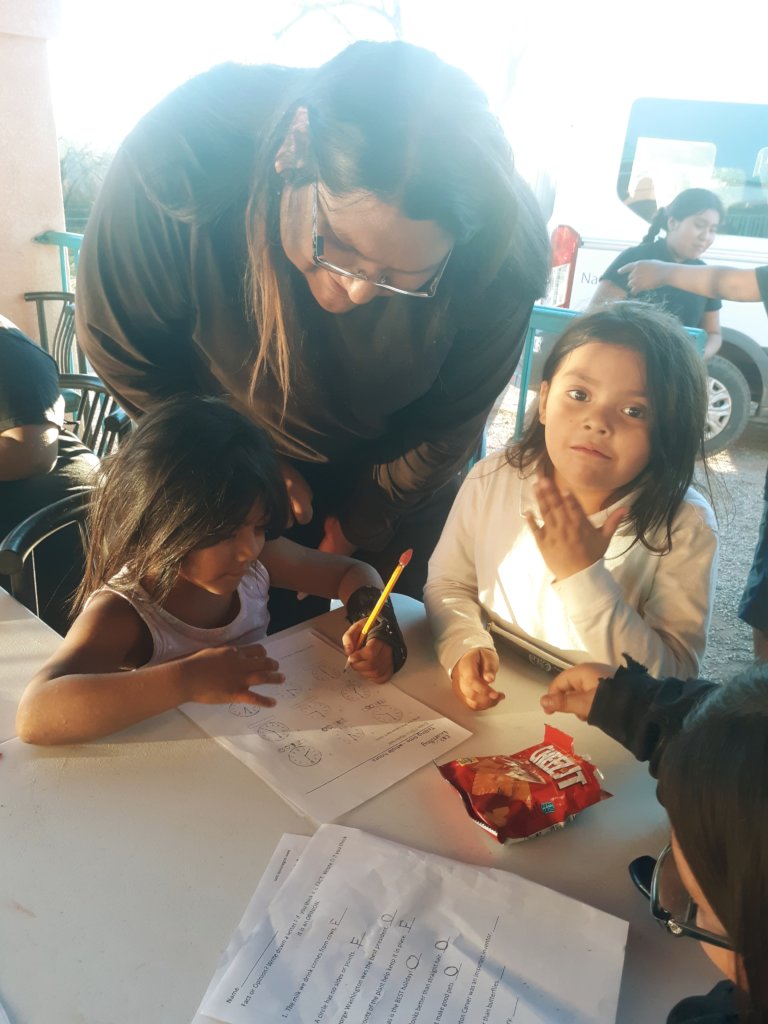 Dear Friends,
Summer is just around the corner! Temperatures are already reaching into the 90s on the Tohono O'odham Nation, and NAAF is getting ready for our yearly Summer Adventure Program. As it is every year, the goal of the GuVo Summer Adventure is to promote education, build our youths' self-esteem, spark curiosity, and shape strong, healthy, contributing members of society. The program focuses on teaching reading, math, technology, and health education. Also incorporated are the teaching and development of traditional Tohono O'odham art, handcrafts, language, gardening, and cultural history.
This year the program will again be held at the Al Jek Recreation Center in Menagers Dam, GuVo District. We anticipate at least 30 participants this year, and we have lots of fun and educational activities planned, including field trips to the Tucson Wildlife Center, Biosphere 2, and other fun and educational places.
It is because of our amazing donors and volunteers that we can provide this much-needed and valuable service to the underserved children in GuVo. We are so grateful for all the generous donations, and because of your help, we have continued to grow and thrive, and are about to celebrate 8 successful years of the Summer Adventure Program. 100% of your donation goes to running the program, either supplying food for snacks and meals, fuel for transportation, or program supplies and curriculum. Our program is not fully funded this year, and help is needed! Thank you once again for your continued support. We look forward to sharing photos and stories from this years program, which will begin in June and runs for 6 weeks.
Thank you so much!
Jeremy Paxton
Director of Development
Native American Advancement Foundation (NAAF)