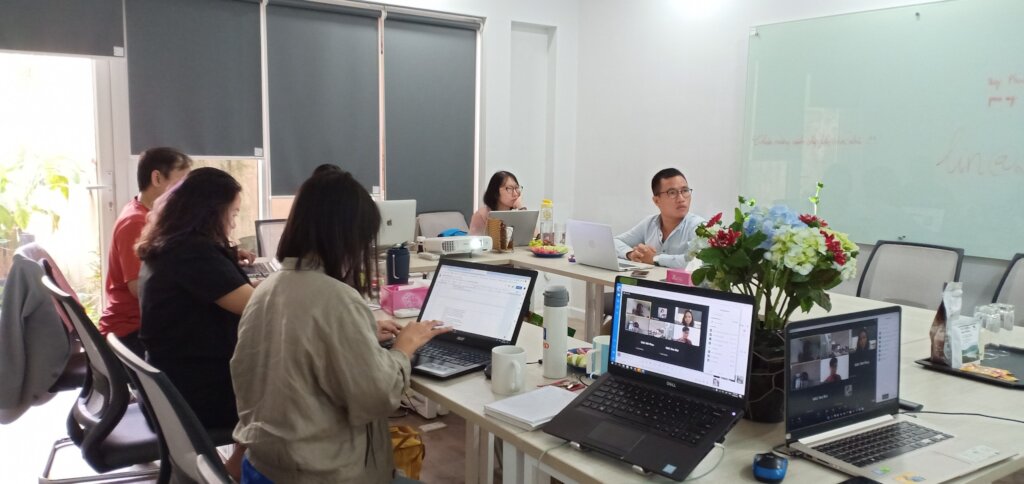 Dear friends of LIN,
It is that time of the cycle where the LIN team sit down and take a closer look at what we have achieved, or even failed to achieve during the entire time implementing a new grant cycle, and share updates with you as our donors and supporters.
Firstly, it is important to acknowledge the first half of 2022 has witnessed several unfavorable changes in the macro-environment for NPOs in general in Vietnam in terms of getting access to adequate resources for our project works. As a long-standing NPO in southern Vietnam, LIN Center felt this first hand. Given reduced resources, a number of project outputs are being delivered lower than usually seen in previous years. However, the past few months were dedicated toward the following works:
- Outreach to corporates about Narrow the Gap concept and proposal for 2022
- Call for proposals from NPOs
- Having a Grant Allocation Committee (GAC) set up to evaluate NPO proposals
- Presenting NPO proposals and improving them with GAC feedback
- Finalizing NPOs to be selected for grants
- Connecting corporates with NPO grantees for cross-sector partnership agreements
The LIN team is glad to announce 2 of NPO proposals were selected for grants in 2022. The total amount of grants is approximately 6,300USD to go into supporting a sign language dictionary website and enhancing access to computers for a remote primary school for Khmer children in An Giang province.
Despite multiple environmental challenges, it is truly a great encouragement to see corporate and individual donors respond to LIN's call for actions. This, of course, goes to include every and each of donors of LIN on GlobalGiving platform. Without your help, it is impossible to stay the course. For this, we are grateful.
Thank you, and all the best.