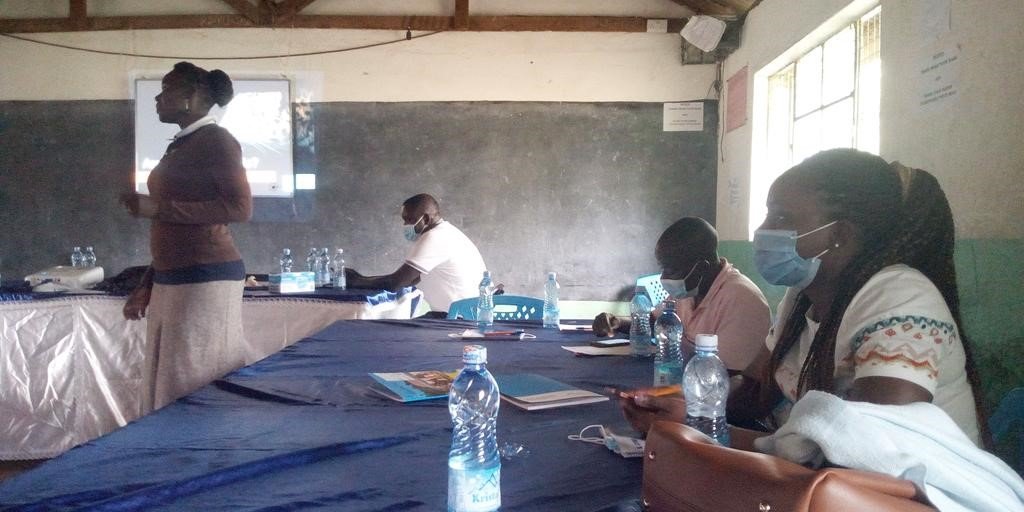 CEDI continues to deliver on its promise of teaching Financial Capability Skills to over 4,000 children in Kenya.In Jan 4, 2021, all the Kenya schools resumed in person learning, barely 9 months after the closure of all learning institutions due to the covid19 pandemic. With much reprieve to students, parents still express concerns over children safety, raising school fees and supporting the psychological adjustments of children to the new normal.
The project's main activity for this year is conducting a formative assessment to the project. The assessment aims at understanding the lessons, impact and successes of the project since its implementation in 2017. The project therefore had two consultative planning meetings with the 4 Headteachers and My Money coordinators within the first quarter of the year. A consultant to undertake the exercise has already been outsourced, and the exercise is planned on the week of Feb 22, 2021 till the 26th Feb 2021, in all the 4partner schools.
Meanwhile, My Money Club activities remain on course. Since reopening of schools in Jan 4, 2021, the club members in all the 4 partner schools have had at least 5 club sittings. Some of the key notable issues discussed in the club activities include;
My Money Club Annual Plan.
Increasing My Money Club Membership.
Reviving halted club initiative e.g. My Money garden, My Money Shops, the Arts/Craft shows.
The project continues to engage Community Health Volunteers (CHVs) to disseminate the necessary PPEs to children in the schools. The project has equally developed communication materials and posters to sustain the unending fight on covid19 for children at home and school.
Whereas Covid19 continues to impact individuals and organizations across the world, we still work closely with project stakeholders to navigate the challenges posed by the pandemic. We shall continue to monitor the development and trends of the virus, and keep up to date with WHO and Ministry of Health guidelines. We are well prepared to take necessary steps to ensure the safety and wellbeing of our staff, project beneficiaries, and their families. Should the virus pandemic increase adversely, as the current models predict, we shall consult project grantors, project beneficiaries, and project stakeholders to creatively adapt the project within the restrictions posed by the pandemic.