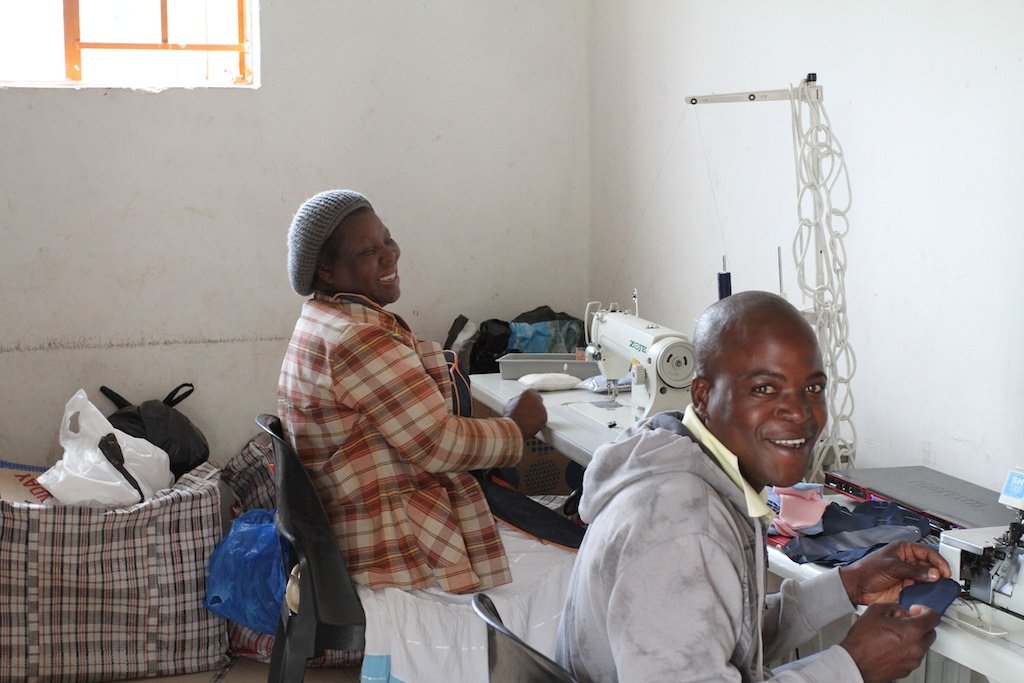 You may be wondering just what the women of Bergnek have been up to...
It's been a while since we last communicated through our GG Portal and we apologize for the absence. Unfortunately, our email server was hijacked last year and it took as some time to recover it. Good news is, we are back on track and have put additional security measures in place to prevent that happening again and at the same time we also had our web site updated.
The women of GirlStuff.Period have been busy as usual, and they have not waivered once in building and growing their business. As orders are becoming more consistent they have developed a plan to expand their production and hire a few more staff, based on a bigger project the team is bidding on.
The team continue to provide donated menstrual kits to girls who simply cannot afford to buy them and this accounts for about 15% of production, which is a big number and hence the continued need for donations to help offset the costs of the donated menstrual kits.
Spread the word: Help make 2017 another great year for The GirlStuff.Period women entrepreneurs
Please consider forwarding this report to at least 2 of your friends and family.
You should be proud of how you've helped the Bergnek Community.
GRATITUDE
Whatever you decide, please do it today! The girls, women and children we serve extend a warm smile and heartfelt 'thank you' for your support. We are all grateful for your support. Please remember to forward this report to at least 2 of your friends and family.
With our deepest Gratitude,
The My Arms Wide Open Family of Communities
P.S. Watch for us on GlobalGiving Bonus Day, July 14, 2017
Links: