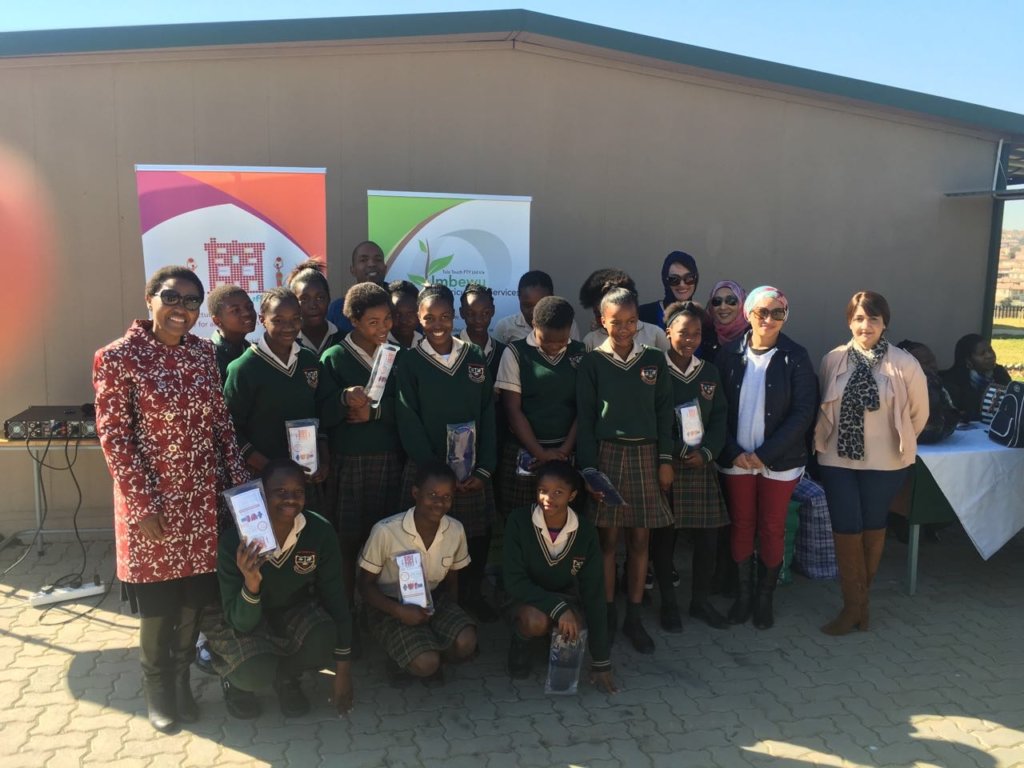 A NEW PARTNERSHIP
In our previous update we shared the need to expand the GirlStuff business. We are delighted to announce a new partnership with an amazing group of people lead by Farzana Patel and her Xanopia organization.
Xanopia works to provide a full turnkey solution to socio economic problems by empowering women to be in the forefront of the economic transformation and be agents of social change. Xanopia is a business entity as well as an organization that aims at improving lives of women and children, mainly in disadvantaged areas.
Xanopia is a regional partner of the Commonwealth Businesswomen's Network (CBW) for Africa. This collaboration is seen as a significant step in achieving women's economic empowerment in Africa and across the Commonwealth.
As a result of our partnership the GirlStuff Business has gained exposure to new opportunities and audiences. The most recent of which was a presentation to a large group of business, education and community leaders in KwaZula Natal. This is being followed by another meeting in Johannesburg. Take a look at some of the pictures we've included from the events.
We will need help
As with any increase or business growth, especially a new and fledgling business like this, it will take an additional requirement for funds to get things to where they need to be to efficiently fill the new orders we have received.
Make a new donation today? Making a donation of $25 right now, will help children and families in need, in the Bergnek Community. Making it a recurring donation will support the girls of Bergnek all year long.
We really need your support!
Help make 2016 a BIG year for the GirlStuff Team and DONATE NOW!
GRATITUDE
Whatever you decide, please do it today and pass along this message to your friends and family and anyone who might be able to help! The girls, women and children we serve extend a warm smile and heartfelt 'thank you' for your support. We are all grateful for your support.
With our deepest Gratitude,
The My Arms Wide Open Family of Communities