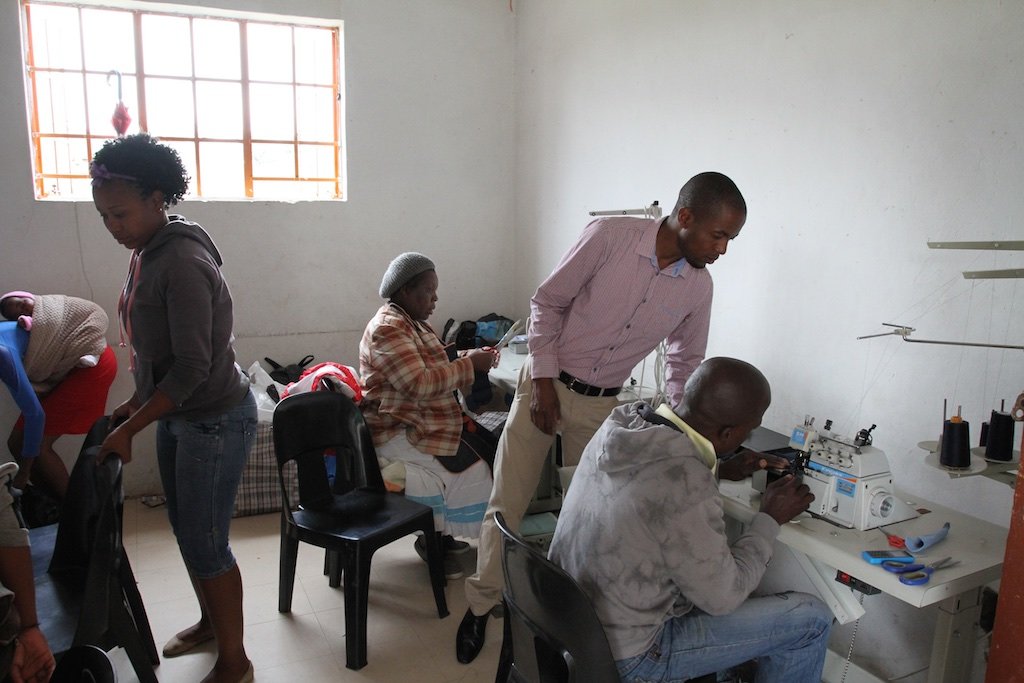 Growing the Business
In the past few weeks we've been working with the GirlStuff team to negotiate a new contract that will enable the ladies of Bergnek to increase their production and hire some new staff.
This has been a long road for the GirlStuff Team. They opened negotiations with an institutional buyer about six months ago and although progress has been slow, it has been moving along steadily. They are getting to the final stages of the negotiations in the next 4-6 weeks. This should result in their first large order. Large compared to what they have been doing to date, and still large enough that they will need additional space, machinery and staff to fill the contract over and above the first order.
We will need help
As with any increase or business growth, this will take an additional requirement for funds to get things to where they need to be to efficiently fill a contract such as this.
"We are all very excited about the opportunity of getting our business to place where we feel it is truly sustainable and we will need money for machinery and raw materials at the start of the contract, once we land it for sure," said Keabetswe, who is the General Manager for Bergnek Community Projects, who helps to manage and support the GirlStuff team.
How about making a new donation today? Making a donation of $25 right now, will help children and families in need, in the Bergnek Community. Making it a recurring donation will support the girls of Bergnek all year long.
We really need your support!
Help make 2016 a BIG year for the GirlStuff Team and DONATE NOW!
GRATITUDE
Whatever you decide, please do it today! The girls, women and children we serve extend a warm smile and heartfelt 'thank you' for your support. We are all grateful for your support.
With our deepest Gratitude,
The My Arms Wide Open Family of Communities