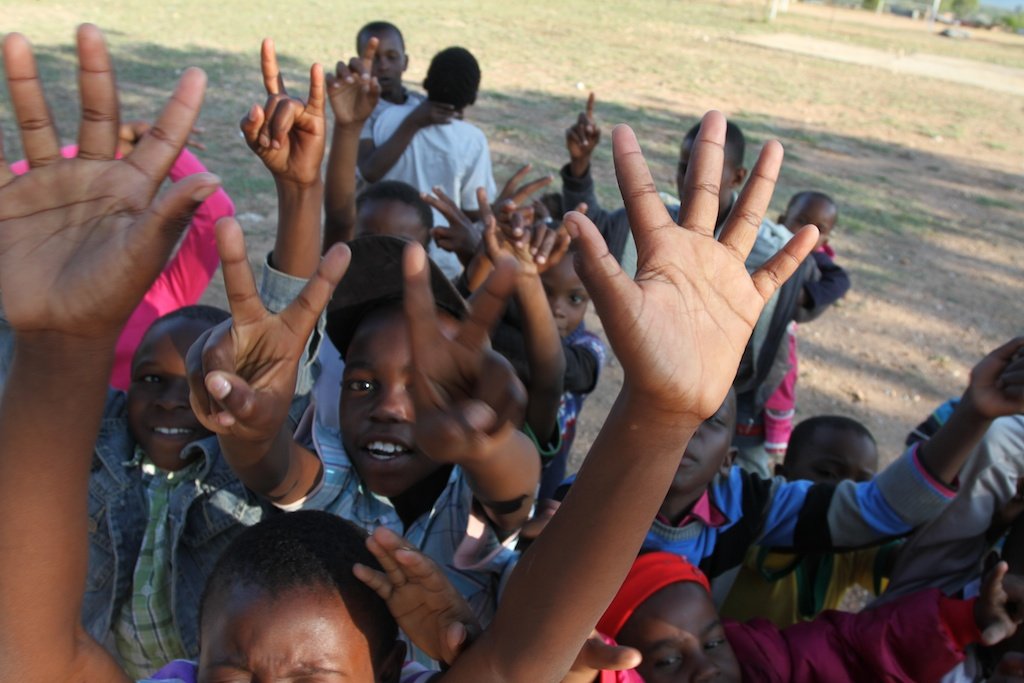 Equality and Opportunity
Do you believe that we should all have access to the same opportunities? Do believe that boys and girls should be treated equally and fairly? Well if you answered yes to these questions, you may just be a true feminist.
The women of GirlStuff create access to opportunities for girls
The holiday season a couple of months ago, was a particularly tough one with the severe drought going on in South Africa and with schools closed for the season there was no new activity for the GirlStuff business. Since schools have returned from the break GirlStuff has received enquiries for school uniforms from a school in an adjacent community. We are hoping this turns into an order to keep things moving. We also experienced a 'lull' in new donations which put the halt on manufacturing menstrual kits for girls who cannot afford to purchase the kits themselves.
Although this sounds like a sad situation, which it is, the women of GirlStuff never give up and are working to close more sales so that they can generate the extra cash to help those in need who can't afford to buy anything, let alone menstrual kits. These amazing women go without a lot and work hard to help their communities as well as to make girls and their parents aware of the products they produce and sell and why they re so passionate about the mission that they are on.
By working to help girls stay in school every school day of each month, the girls are present to have the choice to take advantage of opportunities that are offered to students as well being able to achieve good grades in the STEM subjects, which they miss out on when missing to many days of school.
Why do they need to make Menstrual Kits for girls?
When we look at our own circumstance in a developed country we often don't understand how a menstrual kit could make such a huge difference in the life of a girl. When you consider that many of the families in the My Arms Wide Open community of families do not have enough money for three meals a day, then you can start to understand why they can't afford menstrual supplies.
Give girls a chance to take advantage of opportunities they are missing out on.
How about making a new donation today? Making a donation of $25 right now, could change the life of a girl for the rest of her life. Think about that? What an amazing gift that would be to a girl, or any child.
The women of the GirlStuff Cooperative in Bergnek, are determined to expand into other communities in 2016 and they need yours and my help to do it. Money that we raise through your donations will go towards raw materials and additional equipment to be able to set up locations in other communities, to employ additional women.
Industrial sewing machines cost around $1,000 each for a good used machine. In addition to that the GirlStuff team also needs to purchase surgers and raw materials.
Let's start 2016 with a huge effort and DONATE NOW!
GRATITUDE
Whatever you decide, please do it today! The girls, women and children we serve extend a warm smile and heartfelt 'thank you' for your support. We are all grateful for your support.
With our deepest Gratitude,
The My Arms Wide Open Family of Communities