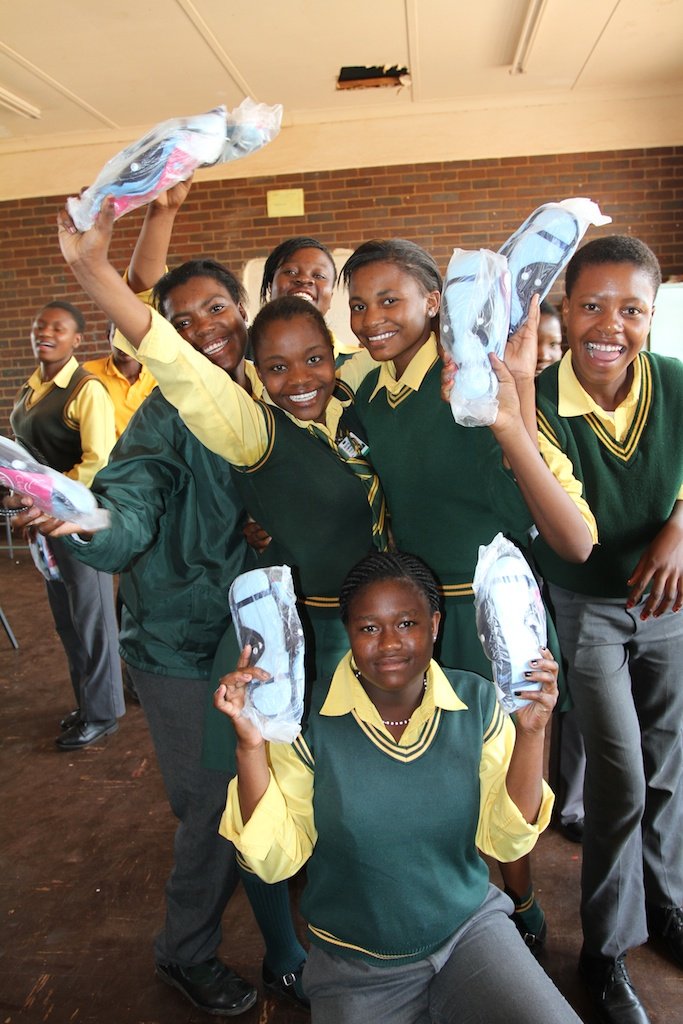 We have just returned from a trip to Bergnek, Limpopo in South Africa which was extremely successful.
Gratitude
We are grateful for each of you, our supporters and donors, in this initial phase of the project. We are also so grateful for Madeleine Shaw and Suzanne Siemens, co-founders of Lunapads.com® and Pads4Girls, who have not only contributed financially to the women and girls of Bergnek, they have also been an inspiration and wonderful mentors in supporting the women of Bergnek and My Arms Wide Open every step of the way without hesitation to get GirlStuff.Period up and running.
The initial phase of the project has been to supply pre-made kits to the girls in the community of Bergnek and a small inventory, while teaching the women of Bergnek how to make the menstrual kits and run their business. This first order of 250 kits and the starting inventory were supplied through the generous donations of our supporters and the wonderful people at Pads4Girls affiliate, AFRIPads, in Uganda.
As with each of the community businesses My Arms Wide Open® supports, we are committed to working right along side GirlStuff.Period for a minimum of 5 years to ensure they have the support and skills they need to create and sustain a successful business, a community-based business that makes and supplies washable, reusable menstrual products so that young girls can stay in school.
People are talking
We've been spreading the word with the people we meet and talk to and have already received commitments of support from the Polokwane regional councilor, July Mokwenjama and the teachers in the local schools. In addition to that we have already started receiving orders from a number of people and organizations for GirlStuff.Period Menstrual Kits. The demand is here and very evident.
How can you help?
There are still needs. My Arms Wide Open has been able to provide GirlStuff.Period with the raw materials and supplies to manufacture approximately 1,000 menstrual kits working with the machinery they currently have.
In order for GirlStuff.Period to be able to build a sustainable business that can meet the demand in the local market they need the funds to do the following:
Supply an additional 2,500 menstrual kits

Purchase 2 more industrial sewing machines

Purchase 2 industrial surgers (over-locking) machines

Purchase raw materials • Marketing support

Lease or build their own work space
Thank you for your continued support. Your contributions have made a significant difference in the lives of the girls in Bergnek already. Keep spreading the word so that the women of Bergnek can fully establish a sustainable businesses of their own to supply menstrual kits to girls and women across South Africa.
Please forward this message and join our mailing list to stay updated.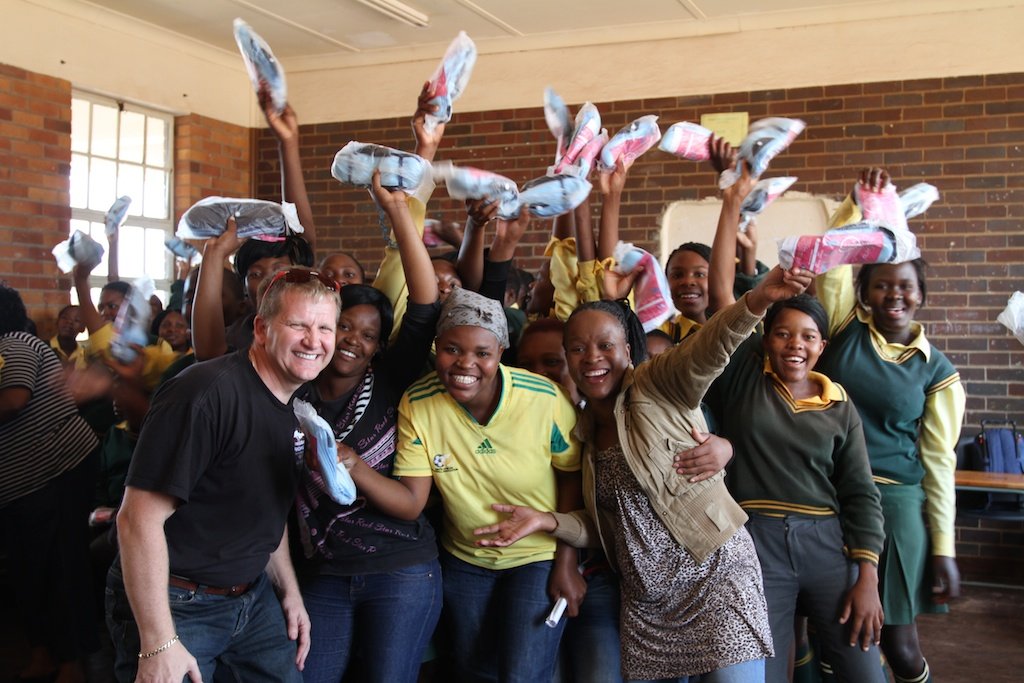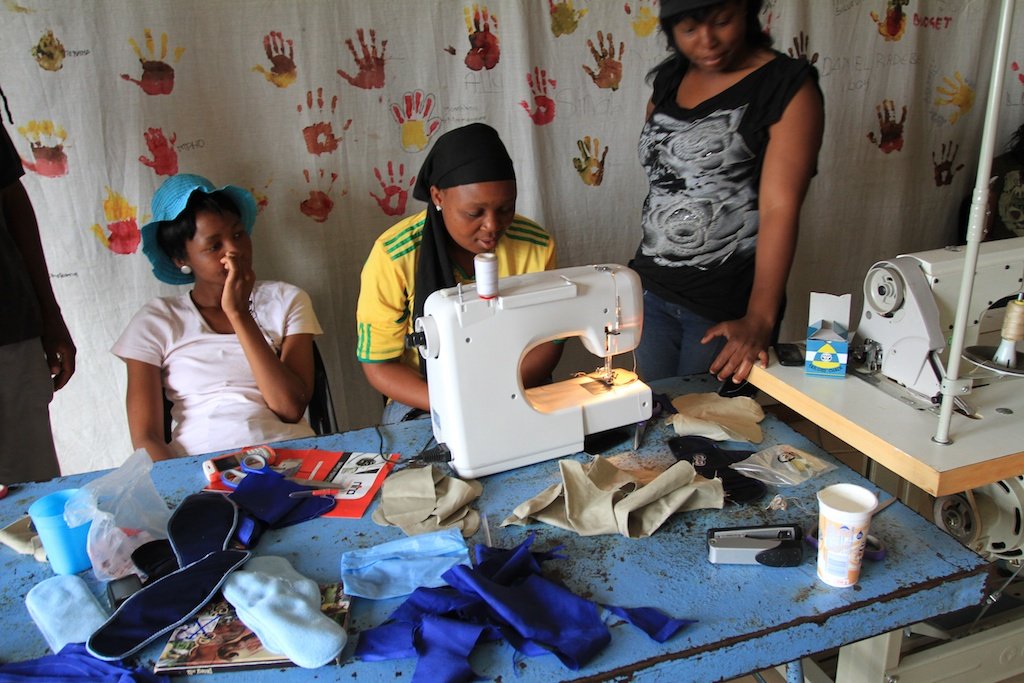 Links: