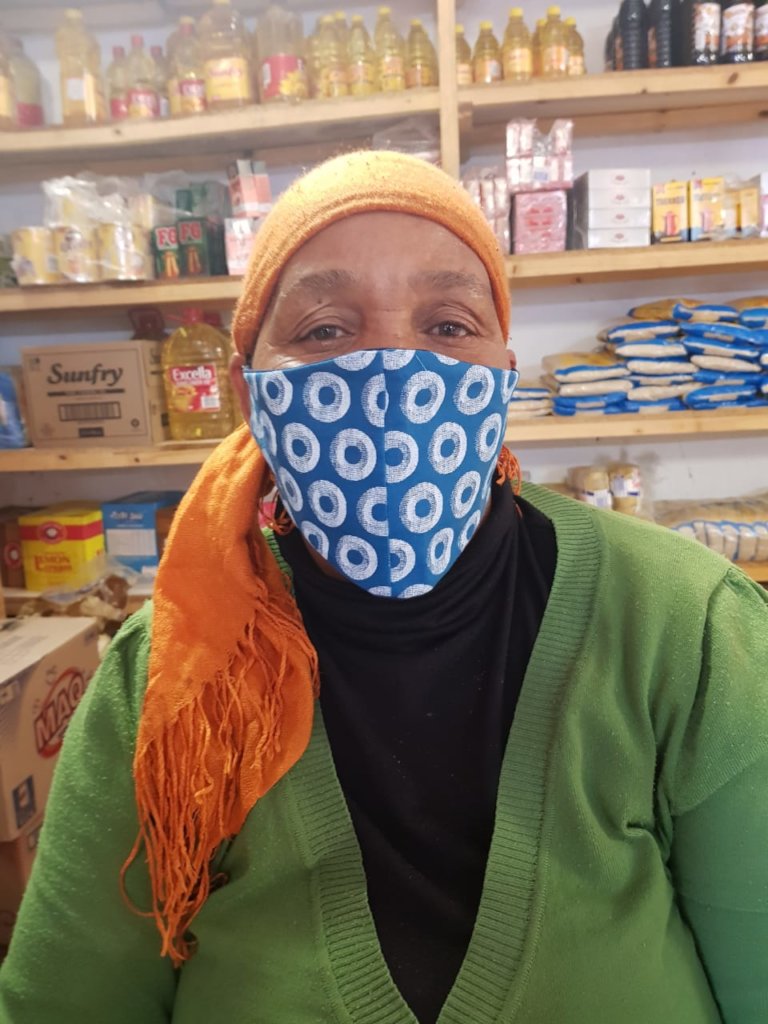 Rainet is the manager of the GirlStuffPeriod.org community business as well as being one of the owners and we asked her how things were on the ground in Bergnek as South Africa's COVID-19 spirals out of control. There are economic, as well as social pressures, affecting the state of the pandemic in South Africa and this is having a knock-on effect in other areas. There are reported increases in violence on women and children as well as the infection rates related to HIV and Tuberculosis.
Rainet's Response to our question: Life at Bergnek in midst of Corona virus
The situation is very bad, a lot of people no longer go to work. COVID-19 has affected a lot of people's income, it has also affected schooling, kids are no longer going to school, the last time there were at school was around March this year.
The new normal is a struggle for people, especially in our community of Bergnek. Unfortunately most people in the community do not bother wearing masks when they go about their business around the community. They only wear masks when they go into Polokwane.
There is no social distancing in the community, especially when people are fetching water, you will find people grouped together without thinking of the consequences of their actions. At the moment there's only one water pump working because the municipality has not kept the maintenance up, and people are being forced to buy water from nearby farmers, with little money they have , even though some the people no longer have an income. They are forced to make ends meet.
The corona virus has made things worse economical , most people are now going to work, 2-3 days a week, and thereby getting less salary, but the cost of leaving keeps on rising
Life is no longer the same, this is becoming our new normal. We need to change how we are doing things.
Rainet
#TakeAction
There are multiple ways for you to help and support girls in the program and we are counting on you and the people you know to take action.
Share your Excitement!
Please forward this project report to 2 friends or begin your own fundraising page for the cause here on GlobalGiving.
We are grateful for your ongoing support and for all you, as donors, have already done to create positive change in the Bergnek community, and especially for those of you who give to the GirlStuffPeriod project every month. Thank you for your contributions, your messages and for sharing the work we do with the wonderful people of Bergnek. We appreciate you and the people of Bergnek most certainly do too.
Don't give up on the communities we serve, we certainly won't either!