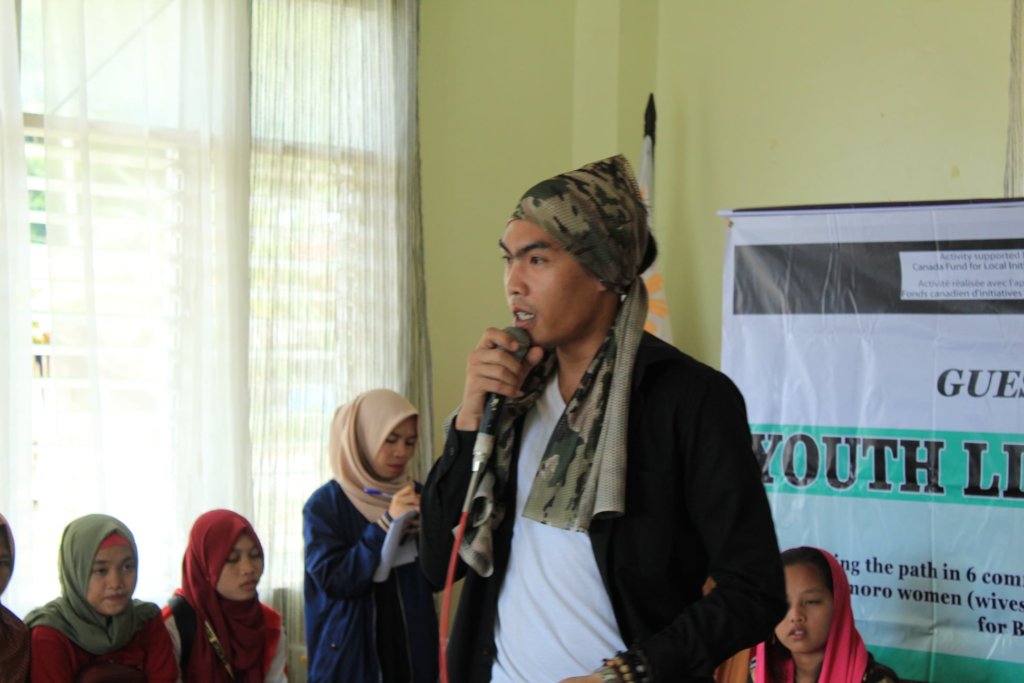 Dear Friends,
I am writing this as the end of 2020 approaches. It has been an extremely challenging year for KI as it has for many around the world., I would like to give my warm wishes and a big thank you to all of you who helped our program. The 13th batch of KI volunteers helped to improve the lives of 13,406 people and they contributed more than 20,000 hours of work on Peace and Development issues. Through your donations, you are helping to improve the lives of young people from Mindanao and to reduce some of the factors that are drivers for conflict here in the Southern Philippines.Currently our volunteering program is in furlough but we intend to start recruitment and training of new volunteers as soon as possible.
This is the experience of Hamza who completed his placement last August but continues to work for his partner organization,
HAMZA: STORY OF A DREAMER

Being a Volunteer is not easy as what others think. Being a volunteer in an organization is not a profession, it is a passion to serve the community that you engage all the time. That is the reason why I applied in Kapamagogopa Inc. (KI). Often the volunteers are the only Muslims working for these organisations. Their placement not only helps overcome stereotypes of Muslims in communities that the host organisation serves, but also allows the host organization to help communities which non-Muslims have trouble reaching.This NGO taught me a lot of things like: Values Formation for Peace and Development, Community Organizing and Community Development, Communication Enhancement and Public Speaking Skills, Project Development Monitoring and Evaluation, Networking and Peace Advocacy, and Community Immersion. It is a great avenue for us as Young Professionals to develop our skills doing the volunteering works. After our 1 month training, I was placed in Pakigdait Inc., an interfaith grassroots peacebuilding organization that engages in conflict transformation, peace advocacy, interfaith dialogue and peace-anchored community development in Northern Mindanao.
After a month, I was assigned as Project Coordinator. I don't expect this kind of task as a volunteer. But with the help of our training in Kapamagogopa Inc. we are flexible enough to accept the challenge to do the duties and responsibilities of being a project coordinator.This project aspires to sustain peaceful communities and prevent violent extremism by creating space and dialogues through a series of listening sessions for 300 Bangsamoro women (wives and mothers of combatants) and 300 Bangsamoro youth in 6 vulnerable towns of Lanao del Norte, Philippines that have been excluded from the Bangsamoro Autonomous Region in Muslim Mindanao (BARMM) This project intends to manage expectations, dissipate fears of being excluded from progress, mitigate any radicalization and/or violent reactions particularly from youth, articulate their expectations and agenda, and uplift hope in their communities.We listened to the sentiments for a total of 747 Bangsamoro people (Youth and Women) within the 6 municipalities of Lanao del norte and documented their sentiments.
During the conduction of this project, I witness how the participants convey their sentiments with different emotions. The participants were able to share their thoughts about the result of the plebiscite and what they think about the BARMM government. Some of the youth participants extend their gratitude even though their municipalities were not included to the BARMM government yet they are included to the development plan of the BARMM.Apart from that, I am thankful that I personally met the mayors of the 6 municipalities which I never expected and the Political Officer of Canada Embassy. Moreover, in this project I also met the different Peacebuilders of Lanao del Norte who are committed to participate in our project.
Despite of the goodness of this experience, I still faced a lot of challenges, however those challenges never stop me to extend my efforts and service as a volunteer. Instead it becomes my motivation to continue my passion and inspire my fellow youth to engage their selves to this kind of Job and to be advocate of change. I also consider myself as instrument to promote Peace and share the knowledge and skills to them. I believe that doing this job is a big contribution in my fellow Bangsamoro and non-Bangsamoro people.Thank you for nurturing me Kapamagogopa Inc. and Pakigdait Inc.
Once again thank you for supporting KI

Stay Safe

Mariam