Project Report

| Dec 30, 2022
Performance Project for our Blind Students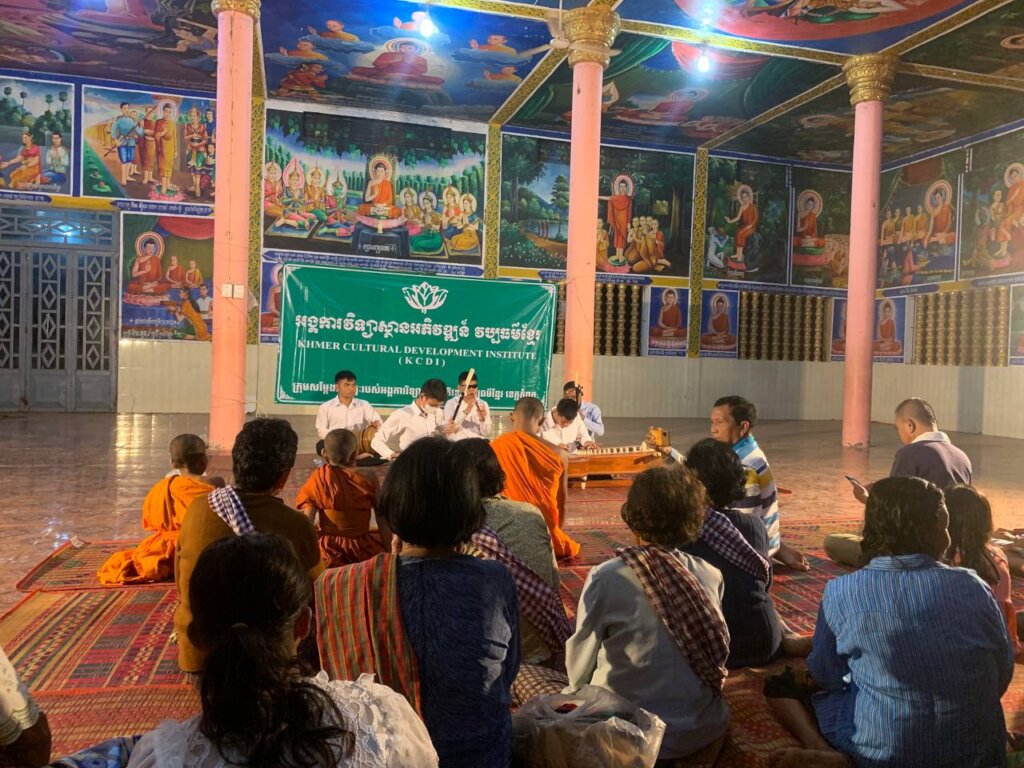 Dear Kind Donors,
Thank you all for your most wonderful and kind support this last year!
With you Help, we have been able to begin Teaching Traditional Khmer Music and the Performing Arts to Primary School Children from the TaPream School in Tray Koh. They come from very poor families and so we provide them with nourishing evening meals and transport to and from their villages.
Importantly a very kind and supportive donor, has helped sponsor our Performance Project for our Blind Students. These Students have been living at our School since 2015 and have with daily Practice and hard work andt he wonderful skilled Teaching from our Masters, formed a professional Traditional Khmer Music Orchestra.
When our Blind Students were growing up in their villages and could net yet read or write, (because there was no access to School or Braille in their remote villages), their extended families and village communities were often quite cruel and humiliated them because of their disabilities.
Therefore the Performance Project where they Performed as a Professional Orchestra, was held in each of the different Pagodas from the village districts in Kampot Province where they were born and grew up.
It has been an amazing experience, with our Students Beautifully performing Pin Peat, Mohori, Yike and Plein Ka Music and their Concerts being eagerly attended by their entire village and district community.
As this Project is also about the Restoration of Traditional Khmer Music, we were so glad that many, including young people and Children attended.
This December we also began re-construction of our Main Hall Roof. Our Main Hall was designed by the late Royal Architect, You Sam El, who gave of his services for free to our School, firmly believing in our Vision to preserve Traditional Khmer Arts for future generations of Cambodians, after the Khmer Rouge genocide had killed 90% of all Artists..
The Main Hall is the central focal point of our School, where all Children from within and from communiies outside, come and study Traditional Khmer Music, Dance, Yike and Shadow Puppet Theatre. It was designed and built in the Traditional Pagoda Style, typical of the National Museum and University of Fine Arts Plastic Faculty, because Traditional Khmer Music and Arts is considered Sacred in Cambodia.
After twenty years, the roof beams were rotting, the eaves crumbling and the tiles letting in rain. A complete re-construction was needed, vital for the safety of our Child and Staff . We are most grateful therefore to our two donors from the USA, for their generous and kind support. So far, we have completed about 30% of work. When all is completed and the roof restored to its glory, we will present another report.
We Thank you all from our Hearts for helping us.
We Wish you all, Peace and Happiness for 2023 and beyond.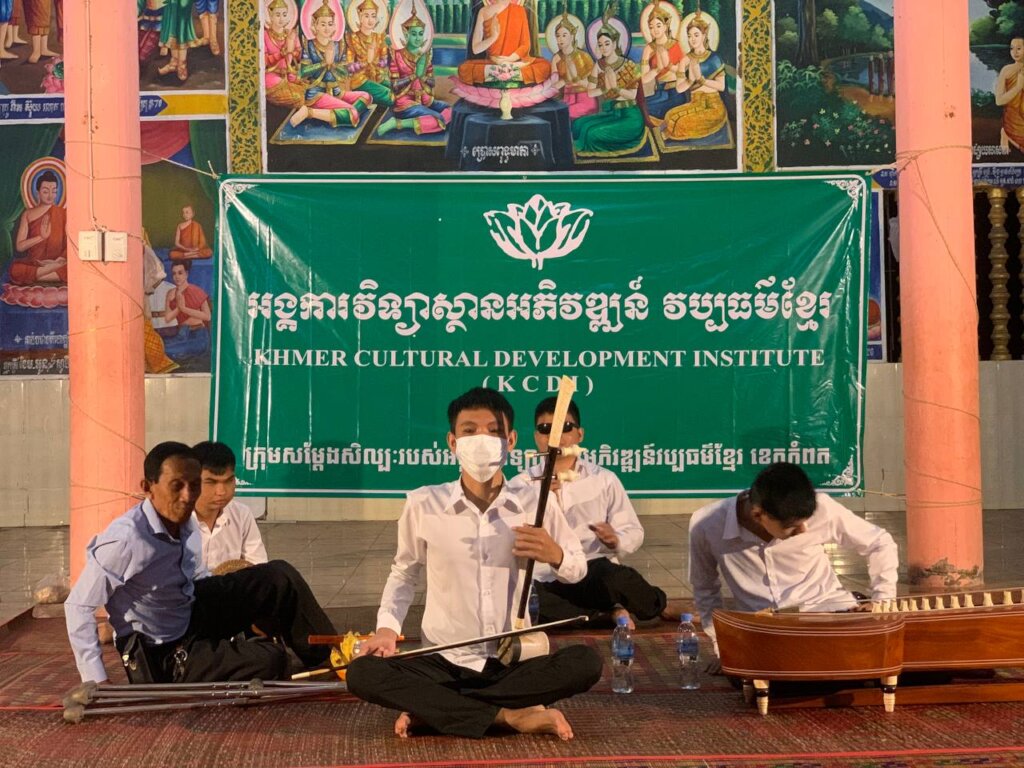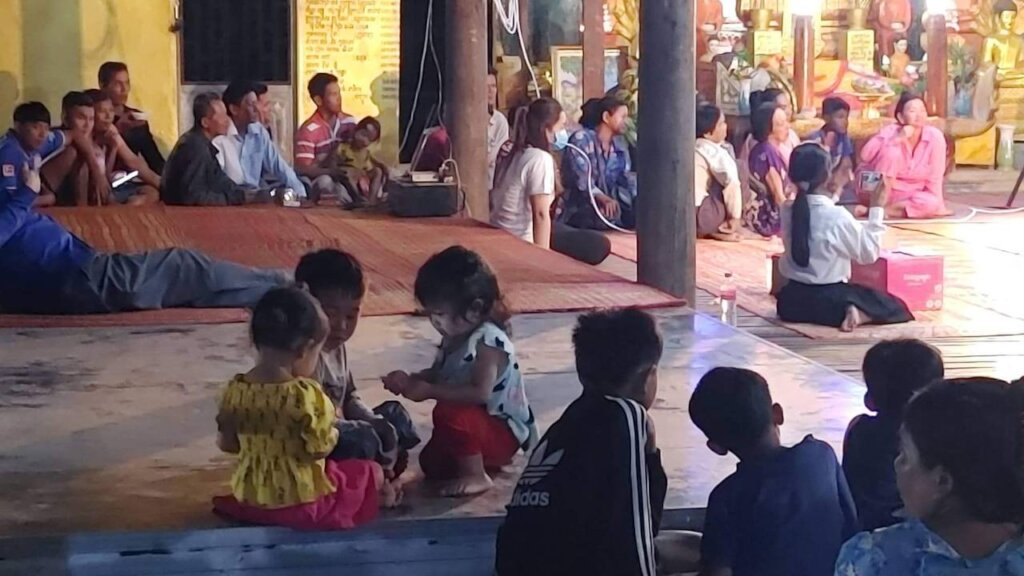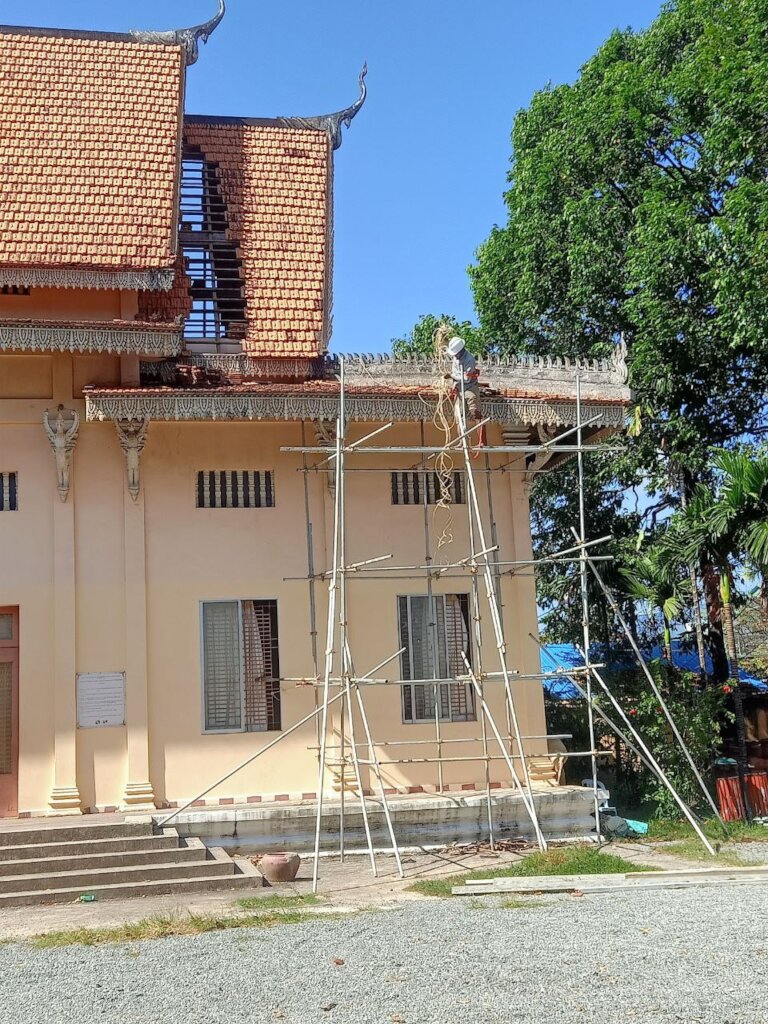 Links: