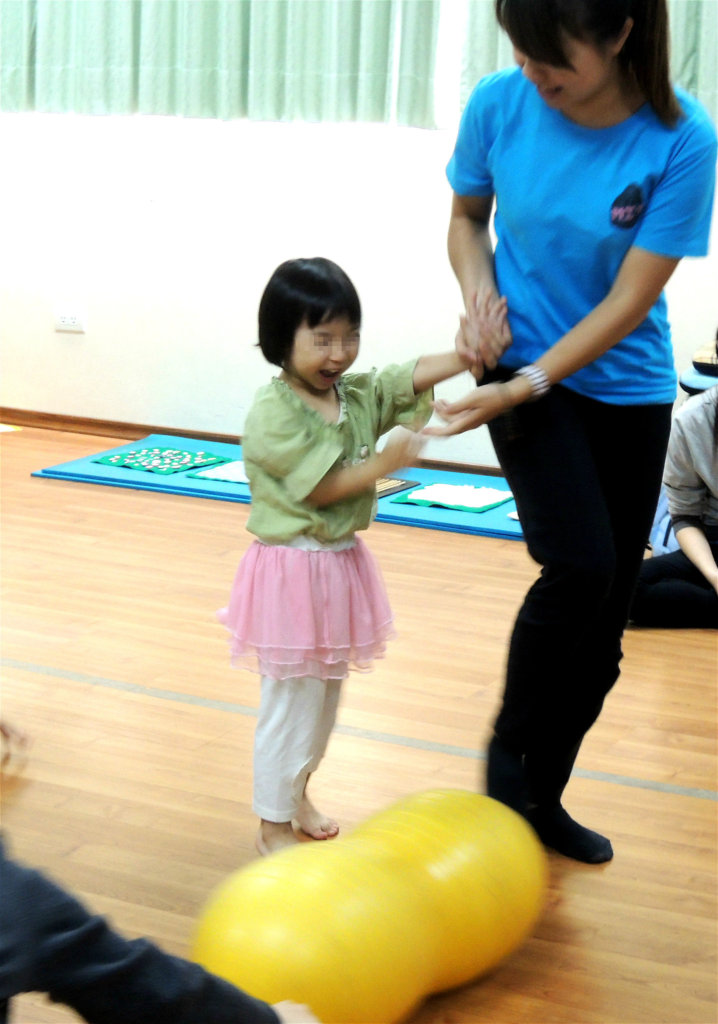 Tina, mild mental retardation, 4 years old now and joined our classin May, 2014.
She was a shy and quiet child when I saw her in the music therapy class at the first time. We use music as therapy to help children, including interactive musical activities to improve social and communication skills.
At the beginning, Tina didn't respond to the instructors and might demonstrate anxious, resistant, or avoidance behaviors. We were getting to build up a better relationship with Tina, and expected to know more about her.
Today, Tina is able to actively participate in the class, and become involved in music. Through group musical activities, she could dance with joy and move her body while playing music.
So much progress and changes, we were surprised by joy.
We believe that we are going to witness signification changes in Tina's life.
- Message from a TFCF social worker
Happy Thanksgiving!
It's a season of Thanksgiving! We would like to thank all donations you provided us, and let you know that your donation is going to play a vital role in allowing us to do good things for needy children in Taichung. Our organization wouldn't be able to continue this valuable mission without generous people like you.
We would like to share Tina's story with you this time and it's a great gratification to us by seeing her progress today. I believe that children's good progress is the best return to your act of giving. Please take a closer look at Tina's three stages within 15 months that we've recorded and it's the thanksgiving gift which we would like to deliver to you.
Please help us spread the word about our project and help more people take actions to participate in the cause as you do. With more donations, we will be able to assist more physically handicapped children and provide music therapy for them. They will have a chance like Tina to improve social and communication skills as well. We will move forward with your support always.
Hoping your Thanksgiving is filled with blessings and joy. Thank you and wish you all the best.
With gratitude,
Wen Hung