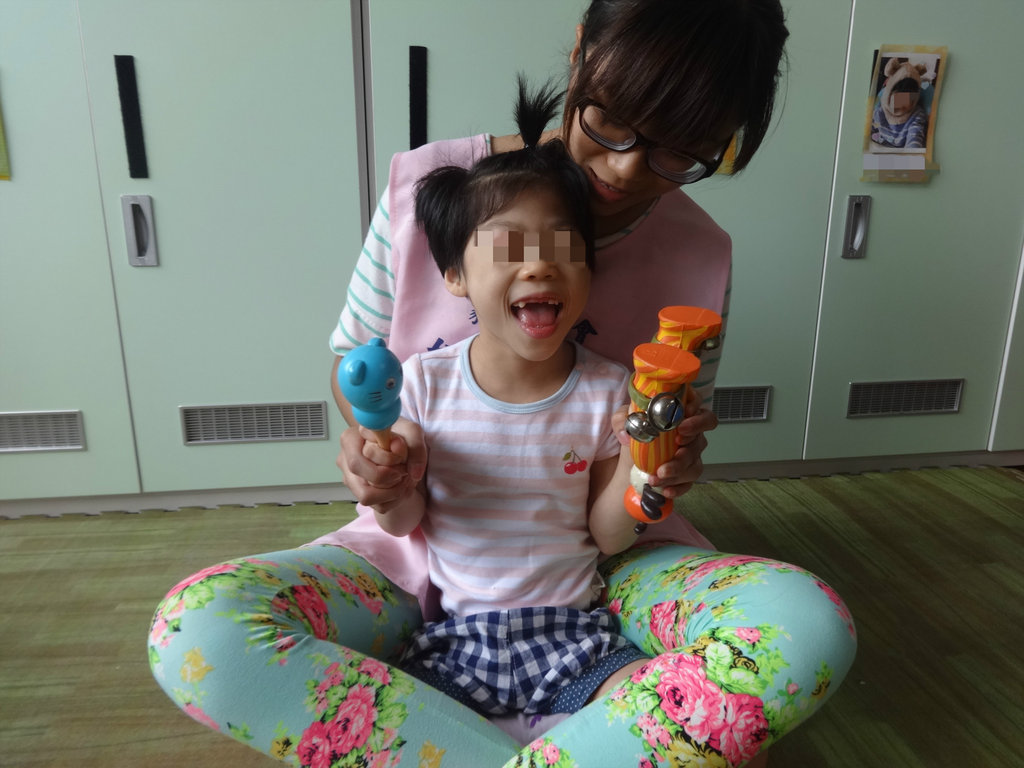 "Sherry, our little and beautiful girl with cerebral palsy from birth and unable to speak in simple or express her needs. Now she is six years old, and I am so happy to see her changes and hear her voice. She would smile when she hears the familiar melody at the music therapy course in TFCF - Taichung City Child Development Center. Sherry just joined this course for one year only, and it does give us hope! Please do support TFCF and help more kids like Sherry who is waiting for changes in her/his life."
- Message from Sherry's mother
Our heartfelt appreciation for your supports!
Sherry's story did encourage us to invest more and propose this project to you. This year, Taichung City Child Development Center just celebrated our 15th anniversary. We invited some of our assisted elder children who no longer need to receive our services, and parents to have a performance. Through the feedback from the parents, we are sure that all the hard work has been worth it.
With your donation, we've passed 2015 June Open Challenge, and we are able to invite more people to help children through GlobalGiving. It is a very significant step in Taiwan Fund for Children and Families (TFCF) and we truly appreciate your help and make miracles happen!
Mark the Bonus Day date on your calendar!!
Wrapping up an exciting year of matching campaign, we heard that GlobalGiving will be hosting the final Bonus Day on September 16th. We sincerely invite you to support Taiwan Fund for Children and Families continually and encourage you to get donations in early, because matching funds will likely run out before the end of the day.
Starting at 9am EDT on September 16th, GlobalGiving is matching donations on our project! Any online donation up to $1,000 made on that day will go even further to help fund our project. You can donate any time between 9am EDT and midnight to have your donation partially matched by GlobalGiving – guaranteed! Just click here (Give a Music Magician to Developmental Delay Kids) and support our work on September 16th.
Please help us spread the word about our project and help more people take action to participate the cause as you do. On behalf of Taiwan Fund for Children and Families, I can't thank you all enough for the way you've made what we are with your supports. Thank you and wish you all the best.
With gratitude,
Wen Hung