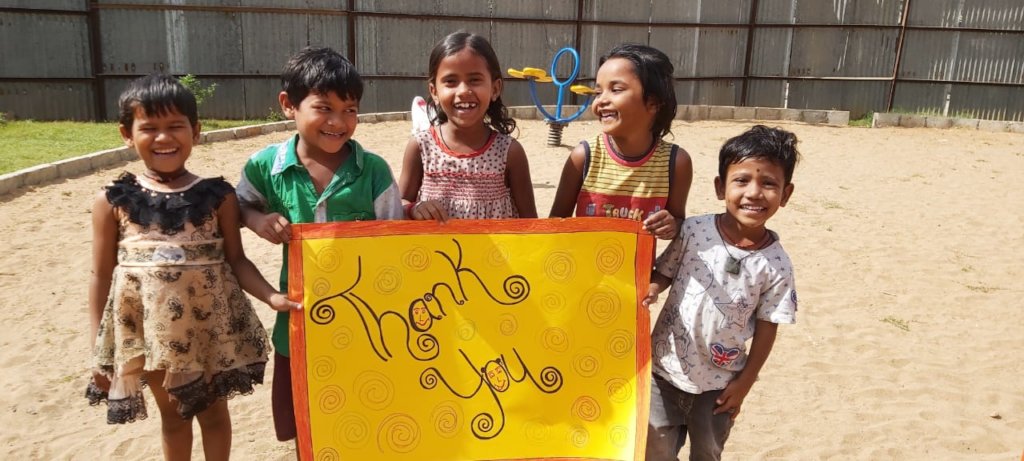 Dear Supporters,
Mumbai Mobile Crèches has been working consistently over last 48 years with children of migrant construction workers in Mumbai and its surrounding areas. Our comprehensive programme helps children to develop character, curiosity and the love of learning that enriches their future.
Against the backdrop of COVID 19, we have redesigned our work with children living on construction sites. MMC is finding new ways to ensure that migrant children on construction sites do not miss out completely on development activities essential for their growth and development. Through our digital learning initiative- "Shiksha Ghar Se Ghar Tak' ('Education: From Home to Home') our teachers connect every day with parents and children, share learning activities that the child can do at home and motivate parents to share their feedback. This activity is helping us remain in touch with children, parents and also engage them in developmentally enriching activities.
MMC has also stepped in to support children with dry rations on construction sites where there is uneven access to government supported food supply. On these sites we have been distributing rations which meet children calorific needs.
We have been fortunate to have supporters like you in this journey who stood by our cause and extended help in various ways. A big Thank you to all of you for your wonderful support.
We would like to inform you that we will be deactivating our project temporarily on GlobalGiving due to significant delays in getting funds.This is on account of new regulatory requirements that impact GlobalGiving's ability to disburse funds to Indian organizations.
Our work with children of migrant construction will continue with the same passion and zeal and we look forward for your support in the future as well. In the meanwhile you can reach out to us on communications@mmcmail.org.in to explore other platforms through which yto support us.
Stay connected with us on
facebook: http://www.facebook.com/MumbaiMobileCreches
Twitter: https://twitter.com/MMC_NGO