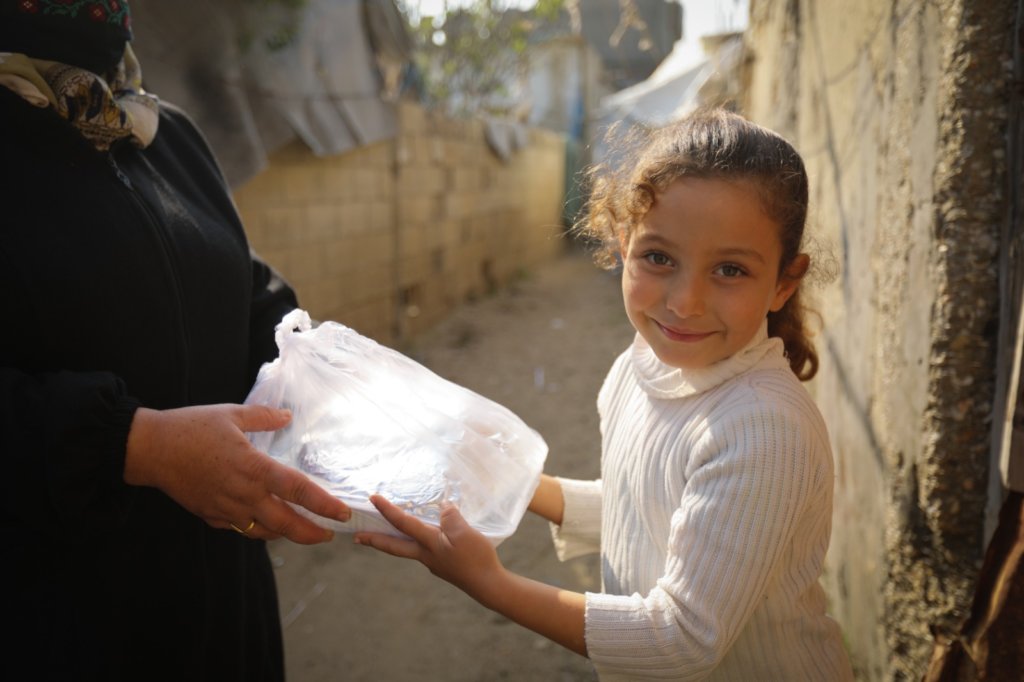 First of all, I would like to give a big shoutout to comedian, Michael Schirtzer, who posted about Mrs. Najah's Kitchen on his Instagram and TikTok. He galvanized over 100 new donors for Mrs. Najah's Kitchen and together raised over $10,000! This is wonderful news coming into the new year. Thank you to all who saw Michael's post and were moved to help. Welcome to Mrs. Najah's team!
Mrs. Najah will continue to serve families during the COVID-19 restrictions in Gaza. Women Programs Center Rafah (WPCR) has special permission as an NGO to deliver meals directy to families' homes. During our last October distribution, 2400 meals were delivered to neighborhoods all over Rafah. Mrs. Najah targeted families where breadwinners do not have a monthly fixed salary, and she and her team made deliveries at different areas every week: Oriba, Al-Malalha, Morag, Al-Shaboura, Tal-Al Sultan, Swedish Village, and downtown Rafah.
Watch Mrs. Najah's team at work in this video

The last two weeks were especially meaningful. For the third week, WPCR worked with Al Amal Association (another longtime Rebuilding Alliance partner) to deliver meals to families with disabled children. For the fourth week, meals were delivered to cancer patients in collaboration with local cancer organizations.
In November and December, there were only five days of deliveries overall because funding started to run out. However, they still delivered 1100 meals to households with widows, cancer patients, or senior citizens who can't afford their daily meals. Some of these families received deliveries because they came directly to the Center to ask for help. In addition, Mrs. Najah worked with a local NGO to deliver meals to orphaned children who live with their grandparents.
For Mrs. Najah, these meal deliveries aren't just a chance to feed people; it is also a way of checking on her beneficiaries' welfare so she can connect them to other resources in WPCR if needed. It's important to her that these families don't feel abandoned.
The next GlobalGiving disbursement will arrive on January 25th. Rebuilding Alliance can then begin the process of transferring the grant to WPCR so Mrs. Najah's Kitchen can resume deliveries at full capacity—600 families a week. Thank you for your donation and holding Rafah families in your light.
P.S. If you would like to cook like Mrs. Najah, author and chef Laila El Haddad has also joined the Mrs. Najah's Kitchen team. She has graciously shared a recipe from her cookbook, The Gaza Kitchen: A Palestinian Culinary Journey by her and Maggie Schmitt, published by Just World Books. Scan of recipe below.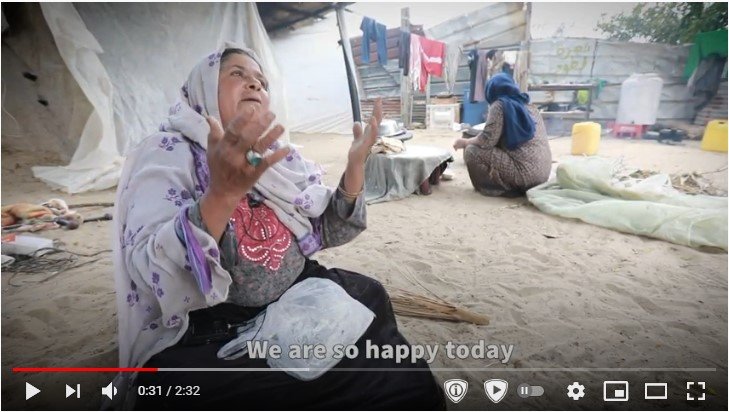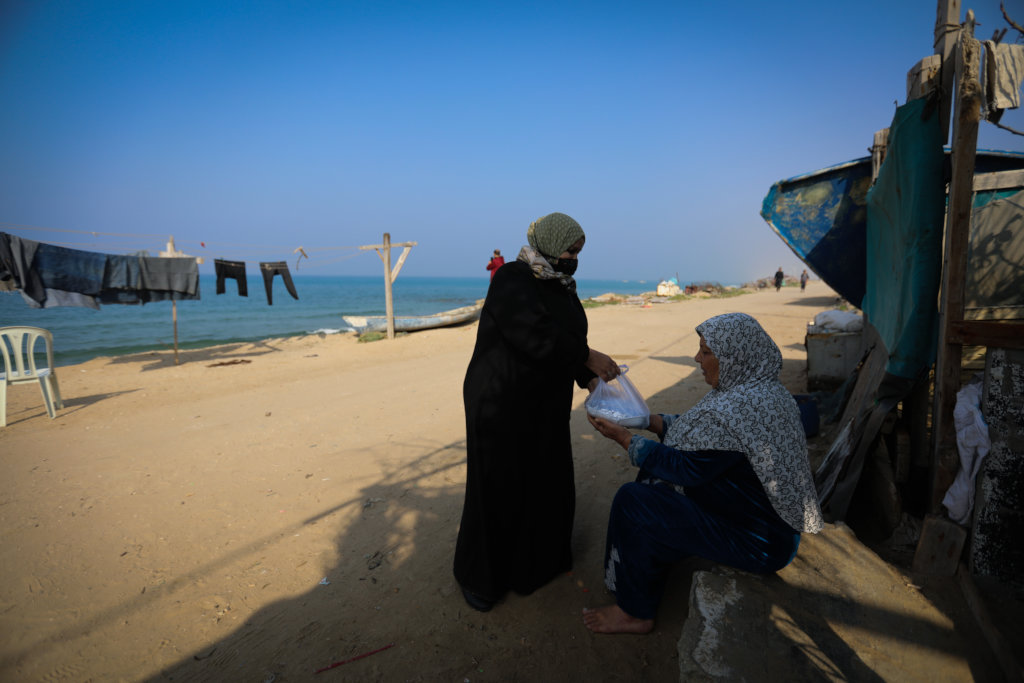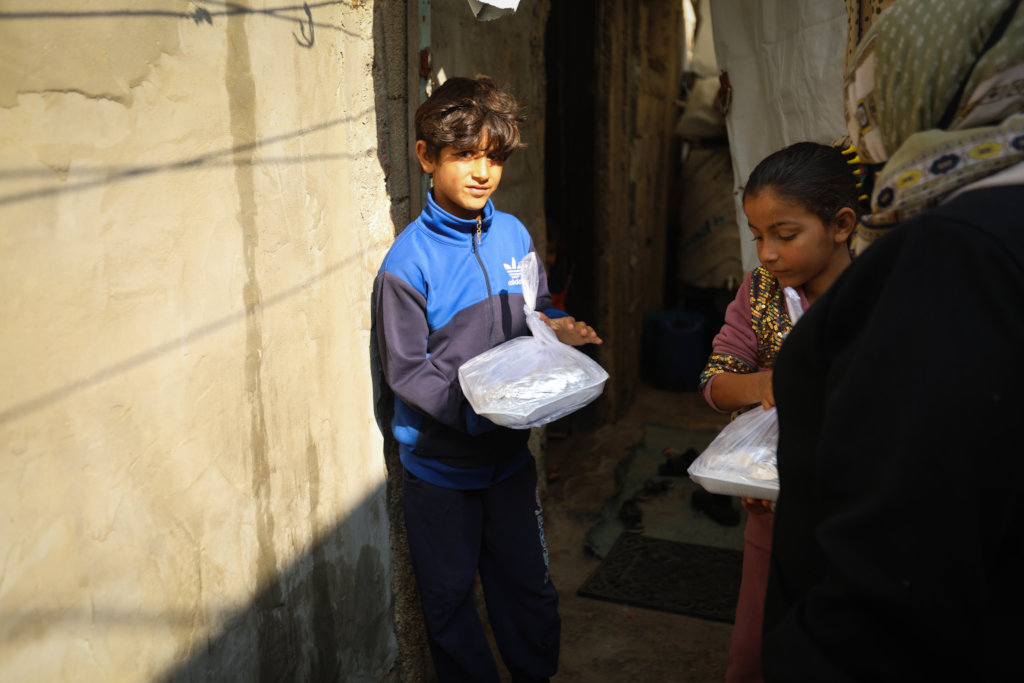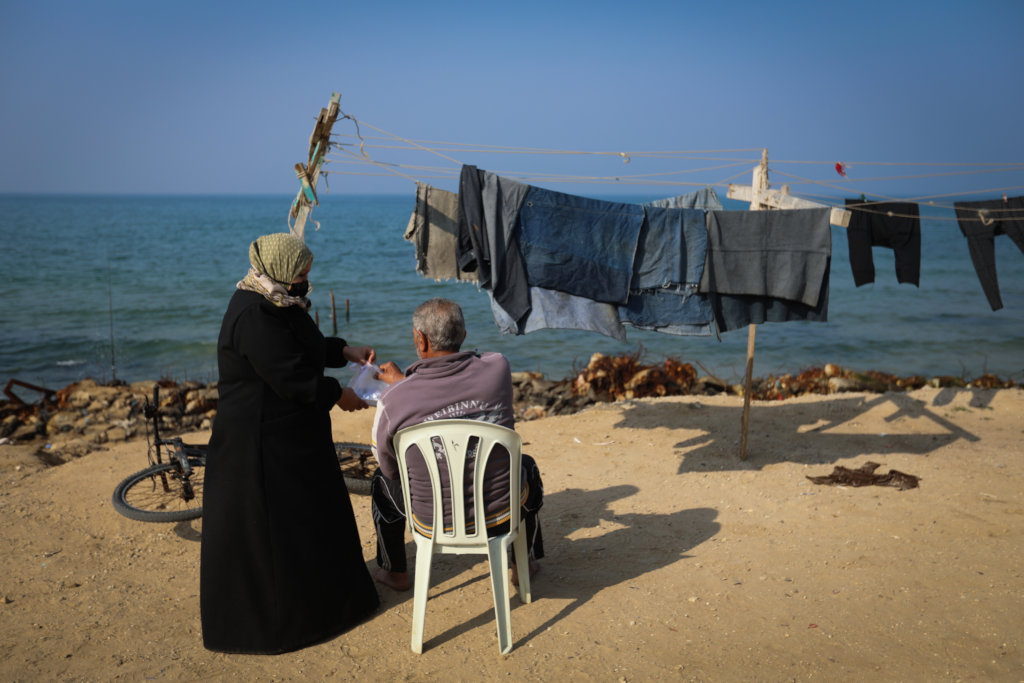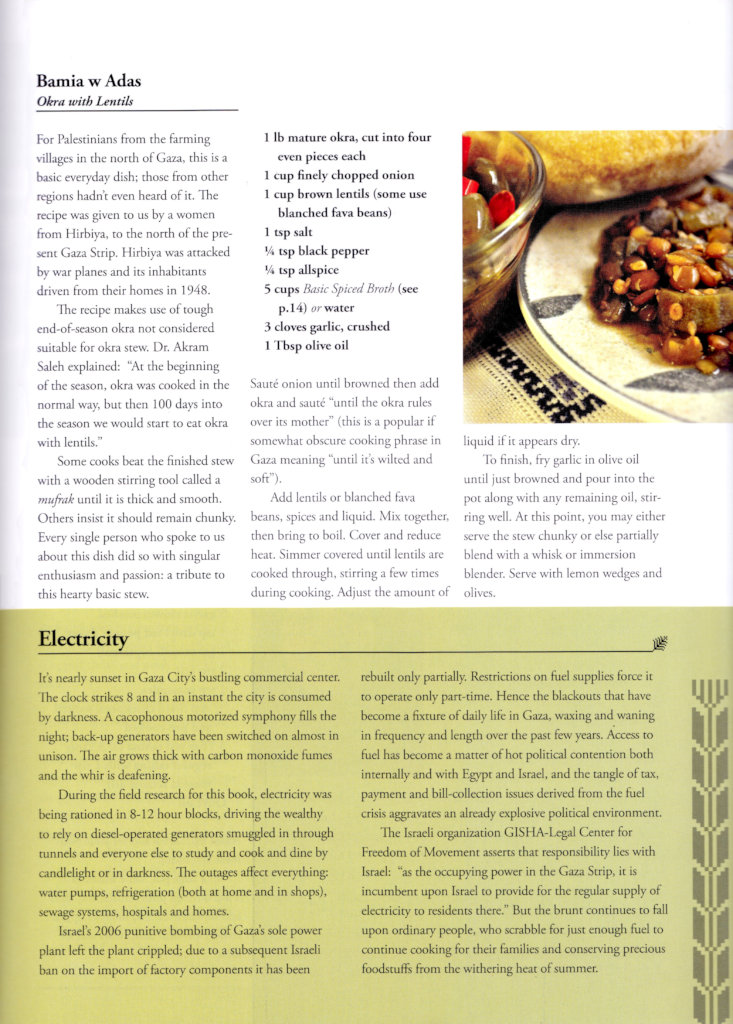 Links: