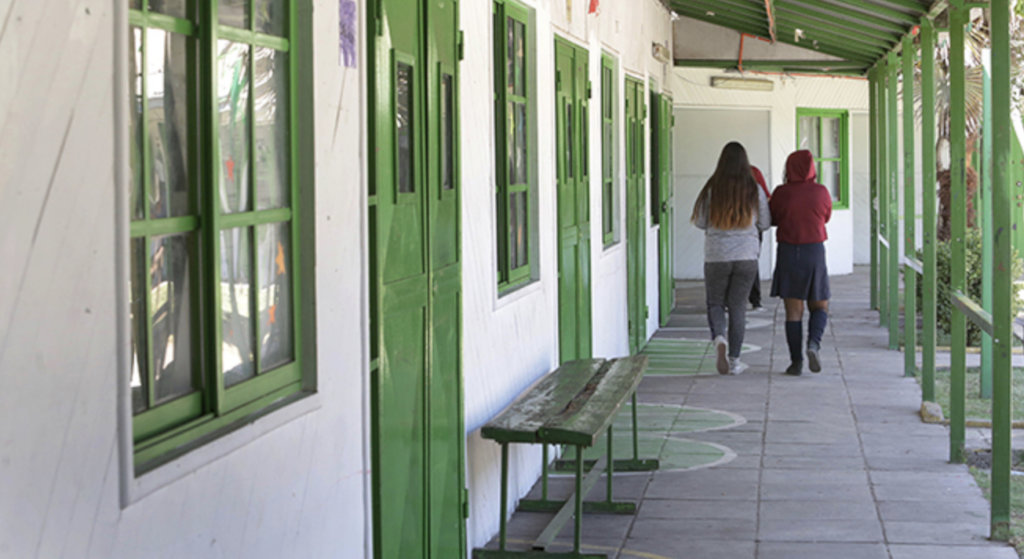 It has been a year that no one will easily forget. In March when the pandemic began, all the members of the education system - students, teachers and directors - thought that the emergency would last a couple of months. They never imagined that it would last the whole year.
However, Hogar de Cristo has adapted quickly to the new way of teaching and supporting people in need. We began a profound process of digital transformation with the objectives of reaching more young people with their educational paths interrupted, being more flexible in their accompaniment and providing them with a comprehensive education that includes the development of social-emotional and digital skills.
Liliana Cortés, director of Súmate, explains: "This project complements our service and gives the foundation an injection of energy to be able to reach more young people and in a better way. It is an opportunity that arises from the pandemic, the suspension of classes and the fact that we had no way to reach the students directly. In this search for alternatives we find the great opportunity offered by the digital world ".
Súmate trusts in the high potential of these children and young people who have huge gaps in general and digital knowledge, but which with proper guidance are possible to overcome. "It is a huge challenge to reduce the digital divide in which the young people we work with and their families live. We do not want them to be left behind again in this development in which Chile is embarking. If we do not put a sense of urgency on this issue, we are going to generate inequality again in the world of education ", added Liliana Cortés.
To this end, the goal was to enable virtual learning spaces that allow the accompaniment service to be taken to the next level. Currently, they have three projects under construction:
FLOPPY: It is an application through which the participant can develop socio-emotional skills that aim at greater well-being, while motivating him to continue his educational career through gamification - which is a learning technique that transfers the mechanics of games to the educational-professional sphere - and constant positive reinforcement.
EVA: It is a virtual work modality complementary to the face-to-face one. These are virtual classrooms or other platforms in synchronous and asynchronous format, which are adapted to the needs of the participants. In this way, digital literacy will be promoted and strengthened and will make it possible to move towards a hybrid model of work - face-to-face and virtual - with young people. Socio-educational accompaniment will be made more flexible.
CRM: It is a transactional system that allows to collect and systematize the information of the entire participant process based on instruments, work sheets, development of an accompaniment plan, monitoring and generation of reports. It has the benefit of having the information in a single platform and having reports and quantitative data in a dynamic and efficient way.
The challenges and opportunities involved in implementing these three paths requires, of course, funding, training in Teams for Education, preparing content for the application and for virtual classrooms and, in addition, seeking connectivity for young people.
Furthermore the methodology to to follow-up one by one with the students have being carried out via telephone, WhatsApp groups and video calls in case the students need some kind of containment.
Our priority was to make sure they have access to online classes. We have gone out the same to the field at least once a month, either to deliver merchandise or chips that would allow them to have internet on their cell phones to those who did not have.
It has been a huge effort by our tutors, teachers and students but the fruits are in sight and our commitment to not leave anyone behind is more valid than ever.