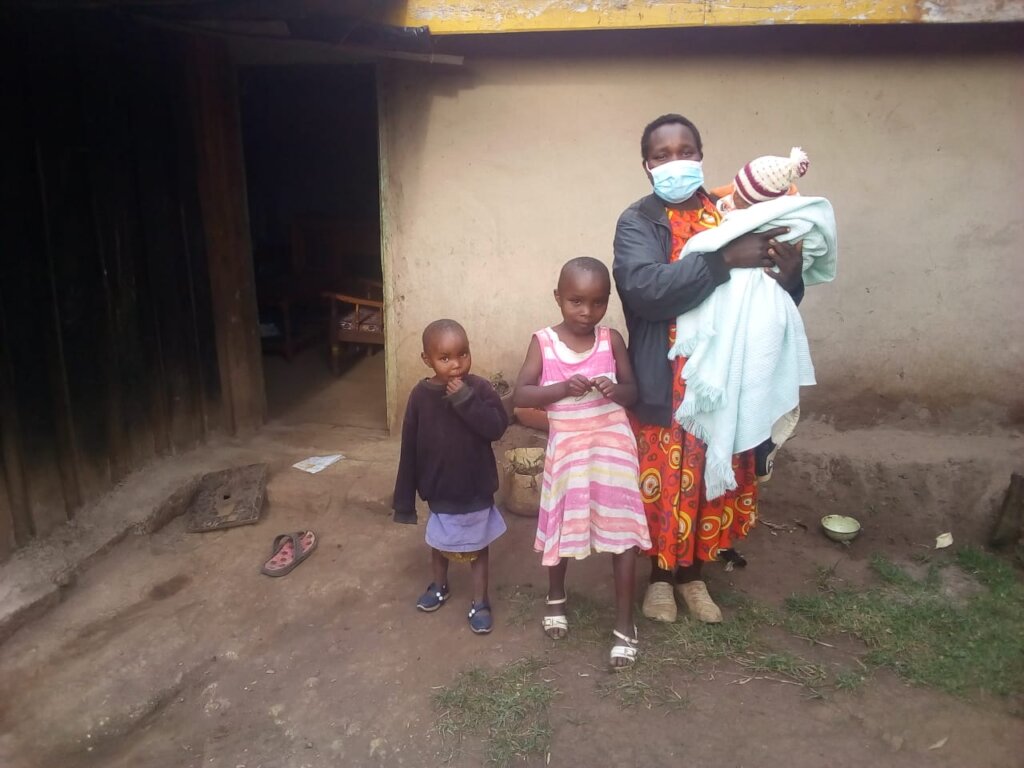 Thank you so much for your support of this project. In our last update we visited an outreach clinic at Magire Hill and our health co-ordinator Carolyne Chepnetich noted that many of the new mothers who attended were very young.
There has been a rise in teenage pregnancies as a result of COVID-19 right across Kenya. A report in July about the impact of COVID-19 on adolescents in 4 target counties in Kenya, found that 16% of girls and 8% of boys did not return to school when schools reopened in January. This was due to teenage pregnancy and lack of school fees. The report also found that 4% of 15-19 year old adolescent girls are pregnant or recently had a baby. This story is repeated across the country.
Teenage pregnancy and early marriage for adolescent girls limits their ability to finish school, reach their full potential and ensure the health of future generations. Our project is supporting girls and women through their pregnancy and delivery and through the early year's of their babies lives ensuring they are safe and healthy. We are committed to ensuring that girls and women continue to access this vital support.
Health facilities continue to struggle with supplies of PPE for health care workers and basic vitals like soap and water as case numbers of COVID-19 rise and those resources are diverted. To countract the strain on health services, we have supported outreach clinics to enable 25,518 people to avail of child immunisations, maternal health services and health talks since the pandemic began.
Community health volunteers continue to accompany women to their first Ante-Natal care health clinic visit, encouraging them to attend the recommended 4 visits during her pregnancy and supporting her up to the birth of her baby and beyond.
Community member, Caroline, from Emitot village, had this to say about her experience of the Ante-natal care support from her local community health volunteer Margaret. She says that Margaret gave her health education on hygiene and proper diet, encouraged her to attend the health facility and report when she was feeling unwell.
Caroline had delivered six of her children at home but for this most recent pregnancy, she was encouraging to deliver in a health facility. Holding her 9 month old baby, Caroline said that "because of the regular home visits and health information given by the community health volunteer, home deliveries have greatly reduced in our village and pregnant women go for Ante-Natal clinic". She added that delivering in a hospital was a good experience for her and she encourages other women to do the same.
None of this is possible without the support of individuals like yourself and we thank you on behalf of all the girls, women and babies your donations are supporting across Kericho county, Kenya.
On November 30th, GlobalGiving is giving away one million dollars to non-profits around the world as part of their #MoveAMillion campaign for #GivingTuesday. Your generosity can help us unlock a greater share of those funds! If you would like to donate to this project again, November 30th is the day to do it so please mark your calendar today!
Thank you for your support.