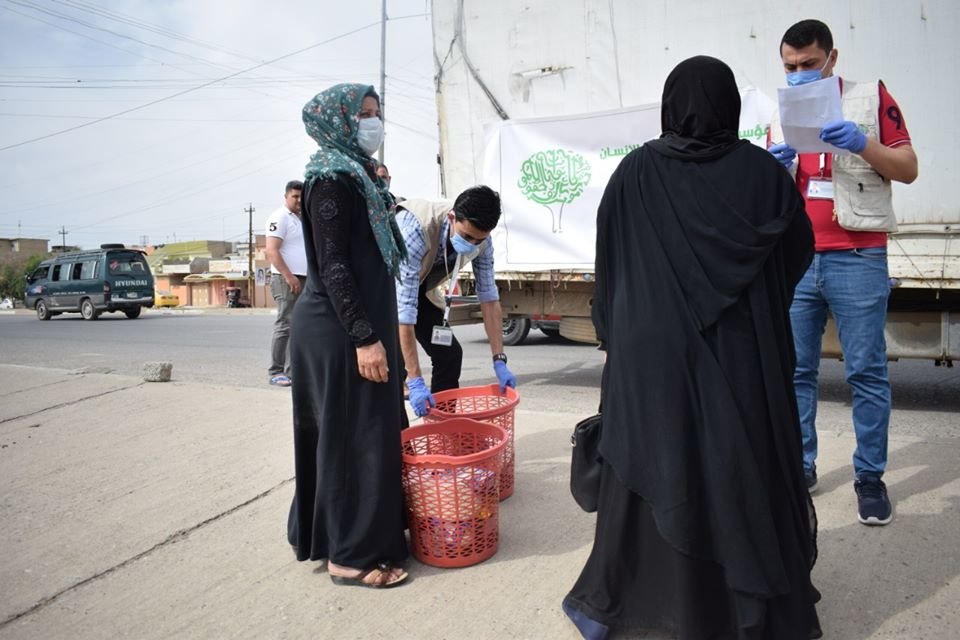 Mosul Treatment Center
July 2020 Report
These past few months have presented new challenges for our community. Our patients, many of whom already suffer from chronic or mental conditions have expressed fear, anxiety, and concern for their family's health.
In response, our treatment center in Mosul was quick to provide tele-health, and online support to patients when applicable. These methods have so far proven overwhelmingly successful and cost-effective. This has prompted our staff to consider making these types of services more permanent. For some patients, tele-health and online support isn't enough, and so our staff has provided at-home services when necessary.
Impact of COVID-19 on our community and immediate support
While everyone in Mosul has indeed been affected by this virus, the overwhelmingly biggest impact has been on poor communities within the city. To alleviate suffering, our staff in Mosul switched gears and delivered necessary medication to our patients' homes. For some, food was the most immediate need and therefore our treatment center provided food baskets directly to beneficiaries' homes.
Helping the DoH in crisis
Due to the shortage of basic materials for health professionals, mainly masks and gloves, the Directorate of Health (DoH) in Mosul had requested our help in providing these materials.
The DoH designated certain quarantine centers for patients affected by the virus. Our local staff aided in this by providing juice and water to patients. This simple act prevented much more suffering that could have been caused by dehydration and lack of nutrients during a time when these basic necessities were hard to come by.
Stay informed and spread the word

Your support means the world to our patients, and there is more than one way to help.

Share this project with friends and family, and let them know why our treatment center in Mosul is worth supporting. With so many good causes out there, word of mouth is perhaps the most valuable tool at our disposal.

If you haven't already, please consider liking our International Facebook Page for regular updates on all treatment centers and projects: https://www.facebook.com/JiyanFoundationInt

Thank you for supporting our treatment center in Mosul.
Links: