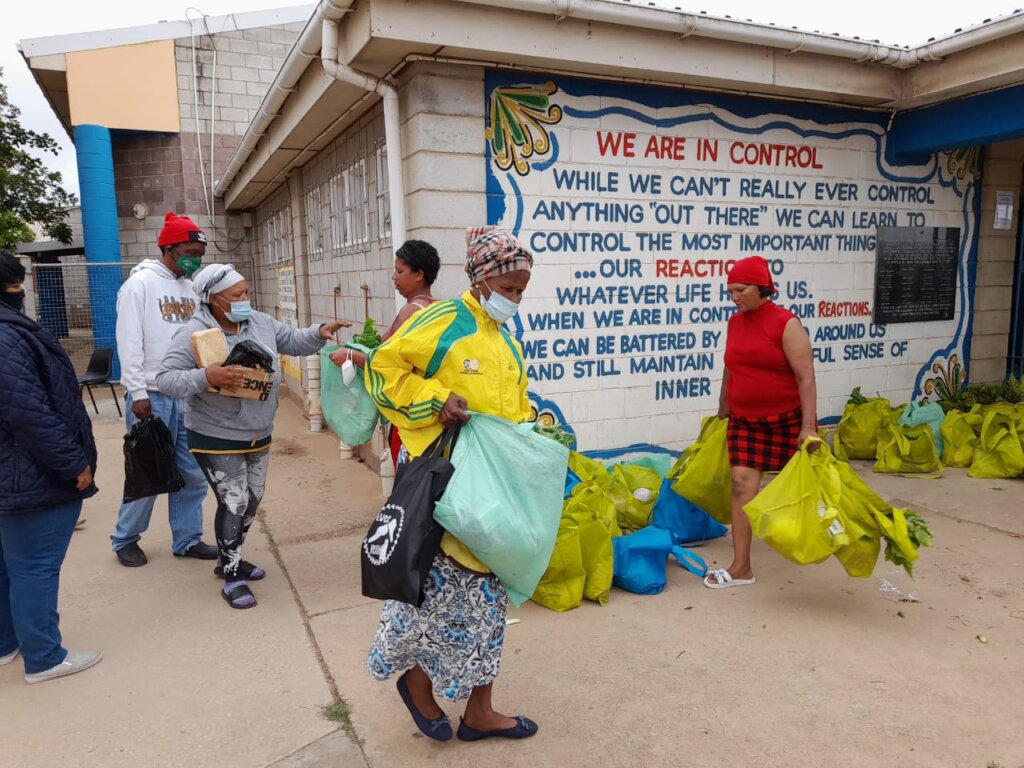 We don't have words to describe this year. It flew by, and yet so many changes happened in the same time.
It is with mixed feelings that we reflect on the months gone by and we'd like to take this opportunity to share some of the events with you:
What a joy to be able to reopen the school in January after all the upheaval with Covid! Every year we ask the little ones in school what they want to become when they grow up. We've already received sad answers like "first in the bread and soup line". Many want to become social workers or policemen. One girl once said she wanted to work on the tills at a local grocery store so she could buy her mother a bed. Our principal has started to hold a Career Day annually so that the children can be exposed to other options. This year, a few mentioned that they want to become doctors, teachers, even engineers! It's wonderful to see how their horizons are widening.
Something we've been dreaming about for a long time is getting the environment around us a little cleaner. We conducted a trial in January with our staff to collect and sort items so we can begin a larger recycling program. By February we had a good system in place and we were able to officially open our "swop shop". People bring plastic, cardboard, cans and glass items into giant large bags (which we incidentally made ourselves in the sewing unit). The items are then weighed, and points per kilogram are allocated. These points can then be swapped for clothes, stationery and groceries. The community's reaction was incredible. We even have one woman who has a soup kitchen in a nearby township who uses her points to get ingredients for her project!
In March, we received a large donation of vegetable seeds. Usually we plant seedlings rather than seeds because the successes are so much greater. But our team in the gardens decided they were going to try to germinate the seeds themselves and they got it right! We hope to build a proper seedling nursery next year. It was amazing to see the plants flourish, eventually becoming delicious fresh spinach, carrots, onions and beans!
From January to April, the youth team had the opportunity to attend an exciting art and drama course in Makanda (formerly Grahamstown). This gave them a good foundation for offering arts activities for those attending our after-school program. We also work well with the local art museum, which also offers workshops for the children. There's a lot of talent here!
The school's playground has over 200 enthusiastic little feet playing and kicking ball, so the grass always struggles a bit! Some time ago we received a donation of second-hand "Astroturf", all the way from Ireland. The idea was that a group would come to us to put it down, but unfortunately this was not possible due to the pandemic. Instead they graciously covered costs for a local company to put it in, and wow, the place was totally converted! The kids are thoroughly enjoying their new playground!
One of the biggest projects, and certainly one of the most enjoyable to work on, was the huge water reservoir we completed in May. I can't tell you how severe the drought is here. The problems with our electricity are also no secret, but one can still manage with lamps and candles for light and gas or fire to boil with, but water! Without water, nothing can live. Now that we're able to harvest every single drop of rainwater, we have sufficient supply to plant vegetables all through the year!
In June, great tragedy struck when our beloved founder, Sr Ethel, was diagnosed with cancer. We would never have suspected it, she had almost no symptoms, and was still so energetic and passionate. By the time they made her diagnosis, it had already spread very far. She had a very short time to make very big decisions, and asked to return to her family in Ireland. It was incredibly difficult for her to leave after more than 3 decades in Missionvale. She was deeply saddened to go away from all the people she loved so much, and the Care Centre that she had devoted her life to.
A week after her birthday in August, she lost the battle and went to rest peacefully in her sleep. It was indescribably sad and everyone was in deep, deep shock. To this day, it feels so unreal that it really happened...
During this extremely difficult time, the staff at the centre were absolutely amazing. The services to the community didn't come to a standstill for a moment, and that's how Sr Ethel would have wanted it.
In September, two members of the order of the Little Company of Mary visited us (the same Congregation Sr Ethel belonged to), and we are so happy that one of their Sisters will soon be joining our Board of Trustees. We are truly blessed with an active and committed group of people who ensure that the Care Centre continues Sr Ethel legacy of compassionate care.
In October, there was great excitement when a television team from a program called "Dankie Lottoland" was with us, along with "Early-B" — a local rapper who is making a big name for himself. The episode has aired recently and we hope that it will help with awareness of our work.
Every year in November we hold a special thanksgiving service. During this event, we remember every person who walked with us in the year. We are so grateful to every one of you for your life giving contributions via GlobalGiving. Our appreciation of you grows deeper each year.
Unfortunately, we had a very sad break-in in December where 3 young men broke into the school, and not only stole, but also damaged things. However, thanks to the community's quick action, one man was apprehended. We felt discouraged incident, but the community really came to stand together, some even stood guard at night to ensure this doesn't happen again.
On a much happier note, we were able to give nearly 5000 children a present and some sweets for Christmas, and we were also able to distribute over 3000 food parcels to families so everyone could have a meal around this special time of year.
It is YOU, our faithful friends, who make all this possible for the people of Missionvale. On their behalf, and from all of us at the Care Centre, we extend our heartfelt, and eternal gratitude to you. We wish you all of the very best for 2022 and pray that your goodness to us be returned to you tenfold!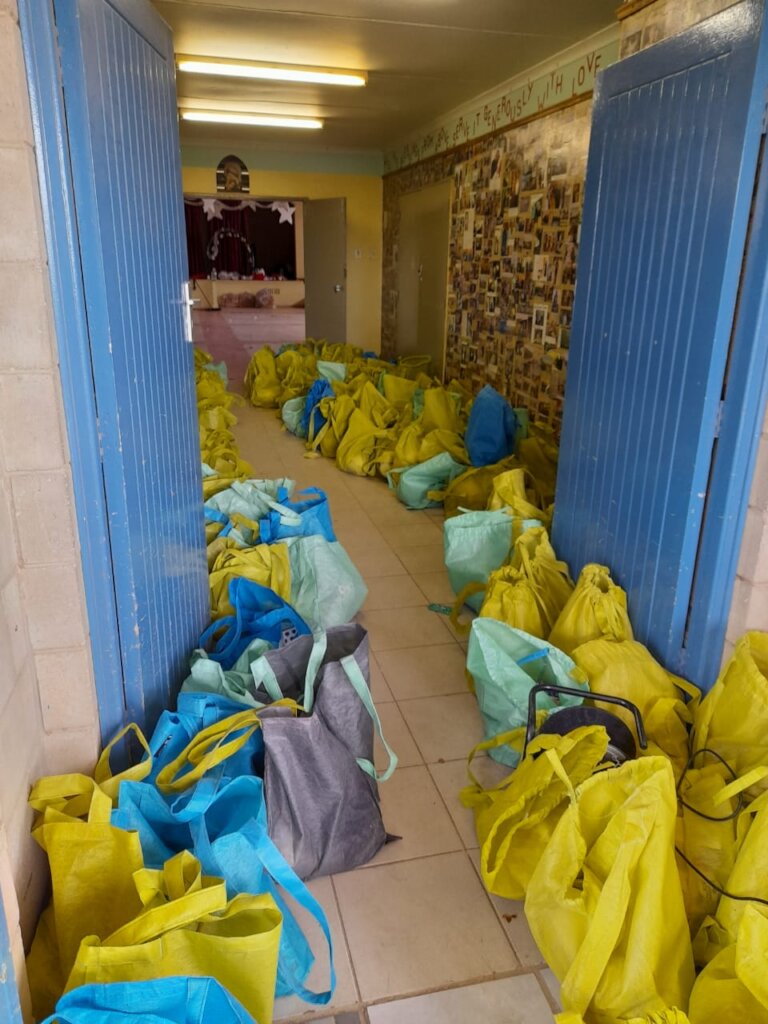 Links: