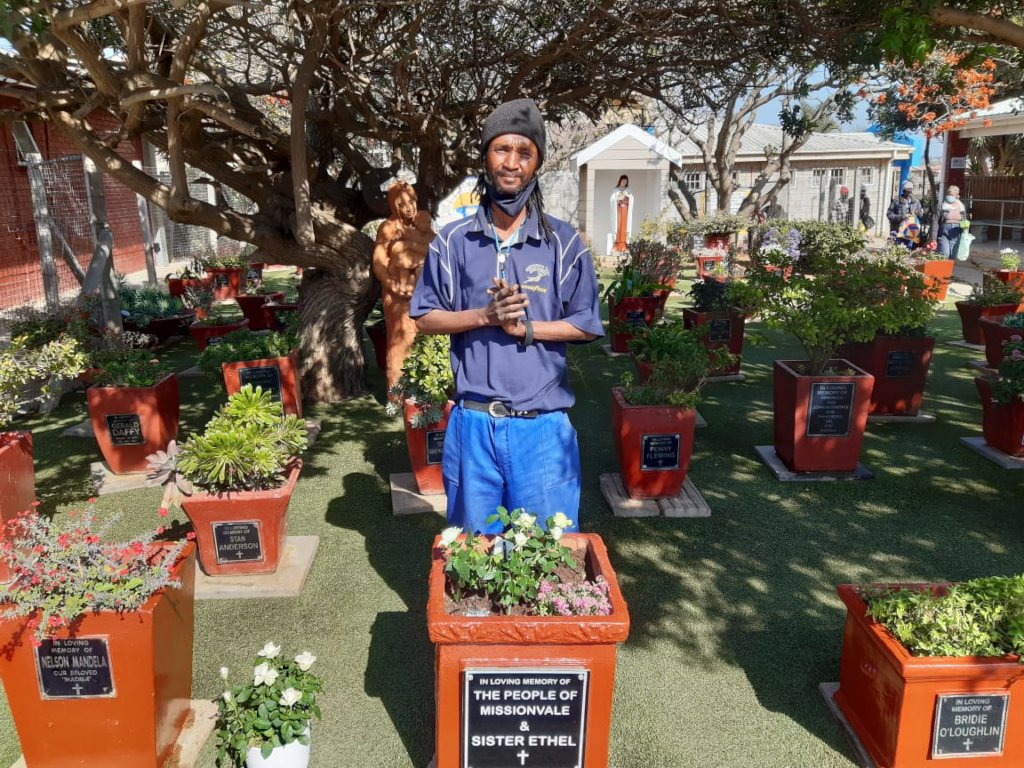 Dear, dear friends
It has been a surreal time since our last interaction. The sudden loss of our precious Sr Ethel came as a huge shock. Some days we still can't believe that it is true...
As the founder of the Centre and a true visionary, she knew that this day would inevitably come. She eqquipped us for it very well, but the absence of her gentle physical presence is sorely felt by us all. She was one of a kind, a small but formidable heroin.
Each one of us will miss her in our own way, but this week the heartbreaking reality of it in Missionvale hit home. A man came asking to see her. He was very excited to tell us that he just finished a course that would equip him to become a security guard. Sr Ethel had arranged a private sponsorship for him to do it. He wanted to tell her he had completed it and to ask if she had something for him to eat. I was stunned to find that he had not heard of her passing. When I told him, he first looked at me in complete disbelief, and then utter despair. He was so completely grief stricken, it shattered my heart. He stood there with his frumpled red cap in his hand, a sight of intense sorrow coupled with great anxiety. He asked the questions we all have in our heart, but don't know the answers to. "Why her when she has done so much good?" It was so terribly sad. He has been looking for work, taking CV's to security companies but he has not been successful yet. He has to survive until that day comes!
I wanted to share this with you because it is YOU that enable us to reach out to him until he is able to provide for himself. It is your kindness and generosity that make it possible for us to honour Sr Ethel's remarkable legacy. We promise to continue serving the people with the same love and compassion she was so known for.
Some years ago she wrote this prayer, and we will use it to help guide us on the way:
We pray that we, the friends of Missionvale,
may enter into the lives of the poor in their
pain, loneliness and despair.
To recognize that we have done nothing to
deserve our prosperity, as they have done
nothing to deserve their deprivation.
To reach out a hand of solidarity, compassion
and love, filled not with empty platitudes, but
with food, medicine, learning and hope.
To learn from the sick and the vulnerable, the
great lessons of humility and simplicity.
To learn from ourselves, the limits of our love
and the boundaries of our selflessness.
To know and believe that a Care Centre, within
our city and within our hearts, is only the beginning,
but a beginning where anything is possible.
With love and heartfelt gratitude from all of us in Missionvale.
Links: