With our last report, we hoped for an early end to the pandemic. Unfortunately, the situation has not yet improved neither here in Europe nor in the rest of the world.
Many thanks from us and the people in Bolivia to you for your continued great support!
The mask production started with success and has created jobs in these difficult times, in addition to providing protection for the inhabitants. The masks also have a good side effect of always reminding people of hygiene habits.
As in Europe, the situation in Bolivia worsened again at the turn of the year with a second large wave of new infections. Currently, there are already a total of 257,240 corona cases and 11,903 deaths. Health care is still not sufficiently available and especially the rural population often has no access or long walking distances to medical care.
In the Micani region, there has recently been a new ray of hope, as a bridge has made it noticeably easier for cars and trucks to reach the area, and with it, basic care. Feel free to check out our Instagram page for more on this. (linked below)
Hope now lies in vaccines to achieve mass immunity. Hopefully, soon, vaccinations will no longer remain a privilege of industrialized countries and will also go to poorer regions. There has been a positive start with China agreeing to provide 400,000 doses of vaccine.
We hope that the pandemic will end quickly globally, but also especially in Bolivia. We would also like to take this opportunity to thank you again for your great support, which continues to drive us here in Germany and the work in Bolivia during this time!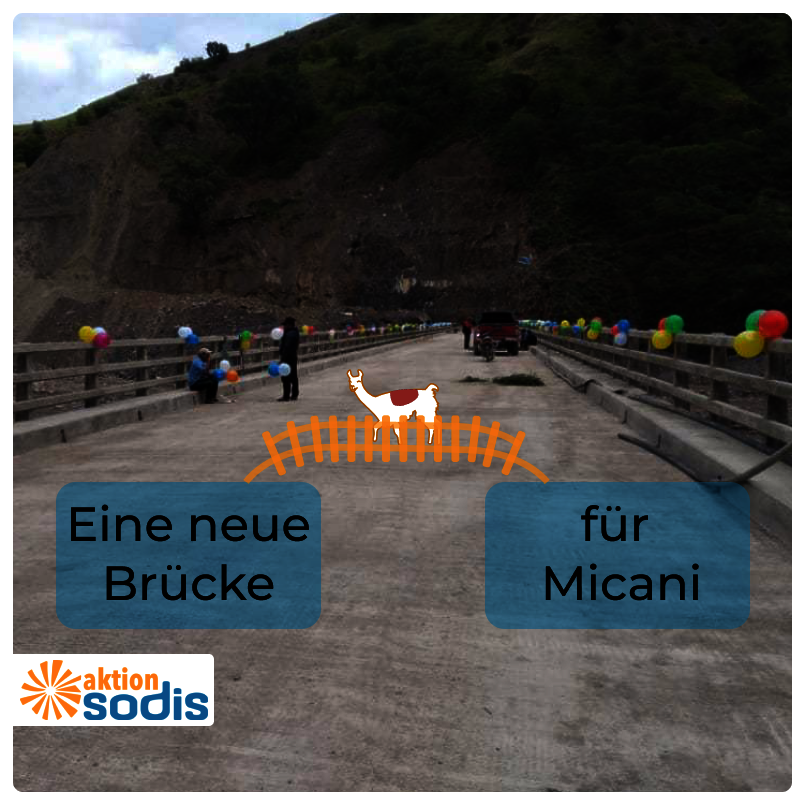 Links: