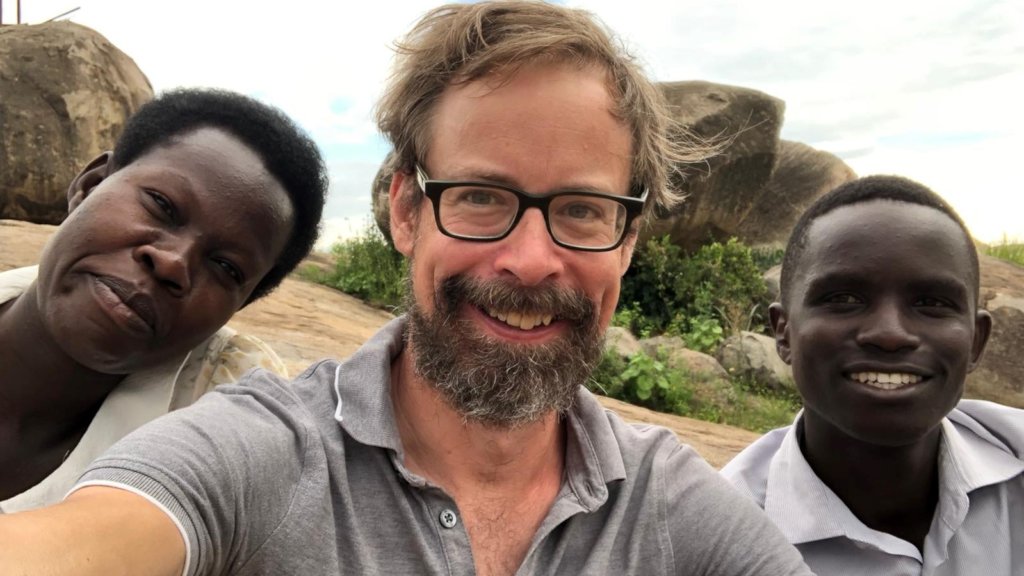 "I am really happy that Dr. Ben Jones has reprogrammed my mindset and has made research more relaxed and very interesting," shared Innovator Jimmy Ezra Okello.
Further insight into how and why Dr. Jones has succeeded in positively impacting our lives was provided by Innovator Robert Oluka, who testified that: "working with Dr. Jones as a research assistant, I am getting to know the best techniques of data collection, like participant observation. In this approach, I learnt to be simple, friendly, and use psychology to get quality data."
Some may take it for granted, but to us here in Uganda, the impact of us working alongside Dr. Jones is hugely significant. Consider, for example, the impact it has had on Innovator James Opolo, who enlighted us as follows: "I knew data collection as using questionnaires. Through the mentorship of Dr. Jones, I am learning ethnographic data collection - about getting concrete and detailed data from the field."
Similarly, Innovator Vicky Alum shared: "Under the supervision of Dr. Jones, I have learnt so many ways in which one can collect data - like mapping, observation and hanging out; which have simplified our work. I know know that research does not have to be the most difficult thing to do."
And for making an activity that we prior thought difficult simple, Dr. Jones has enhanced our lives beyond our work and has as well impacted our individual personal development within our communities. Acio Sharon Enon, for example, shared: "As we do data collection under the supervision of Dr. Jones, I have developed friendships with people within my community who I did not know before. I am getting business ideas from our interviewees."
Observing Dr. Jones do fieldwork in an extraordinary manner, which is not the norm among Ugandan academics, is refreshing. He is actually out there, deep in a rural setting, living there in humble abode, blending in and doing hands-on data collection, working side by side with his research assistants, young innovators, beneficiaries of our project, whom he is at the same time mentoring.
For me, as well, a budding academic who is revisiting my desire to restart and to pursue studies for an award of a Doctorate in Philosophy (PhD), Dr. Jones is an inspiration. He has made me believe again that I can do it simply, albeit with hard work. Dr. Jones has completely demystified academic research for us.
By his effective mentoring, Dr. Jones has enabled us to significantly achieve on the objectives of our project that we would mentor young adults into persons with an inquisitve mind, and with an affinity for critical thinking for the purpose of effectively taking note of what is happening in their surroundings; analysising it; and propose solutions for their own good and for the greater good of their communities.
For this reason we are eternally indebted to you, our supporters and donors, for both the financial contributions that you have made to our project, as well as the advisory support - knowledge and skills that you have shared with us. THANK YOU!
Links: