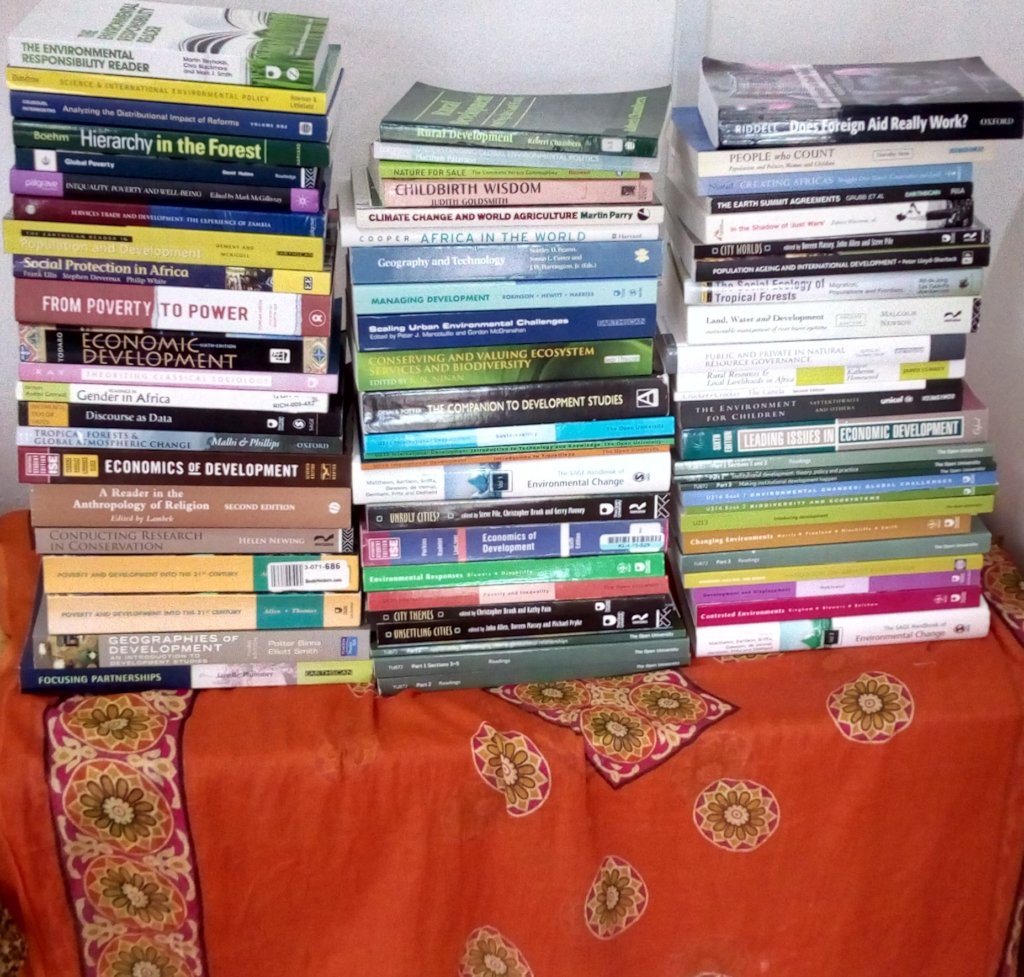 Our project, "Support Disadvantaged Student Interns in Uganda," is part of our mission to contribute towards human development through mentoring and training of young adults into innovators who are highly skilled and who have experienced a life-changing positive awakening process that will inevitably lead them to engage in a rational analysis of their own attitudes and actions, as well as the existing social, cultural, economic and political relationships in their communities. And that their new awakening will motivate them to want to take action to contribute to the greater good.
Mentoring and Training Programme Developed: Our Innovator Mentoring and Training Programme has been developed and finalised. It consists of four independent modules: Module 1 - Understanding Poverty in Rural Uganda; Module 2 - Applying Development Methodologies and Theories to Rural Uganda;Module 3 - The Dynamics of Uganda's Rural Economy; and Module 4 - Initiating and Sustaining Innovations for Positive Change in Rural Uganda. We have published on our website the detailed concept paper for our programme and as well as the detailed description of Module 1.
A professor based in a university in the UK, who often visits and does field research in Uganda, on reading our concept and module 1 emailed us to say: "I became tempted by the idea of enrolling in the Understanding Poverty module -- 23 days, accommodation and meals included, in Lira for 800k is good value and I'm sure I would learn a lot." The detailed descriptions of the remaining three modules we shall publish subsequently and in turn after we have successfully piloted the preceding one and the new learning integrated into the successive models.
Mentoring and Training Center Ready: Our programme will be domiciled at our Lira Learning Centre that is located at Plot 5 Makerere Road in Lira Municipality in Lira District in Northern Uganda. Our centre is located on substantial grounds on which we have established demonstrations for urban yard gardening for nutrition and income generation. We made modifications and additions and it now hosts Offices, CPAR's Kitchen – canteen and restaurant, CPAR's Business Centre, CPAR's Professor Fred Opio Ekong Research Resource Centre; and a Training Hall. These independent units at our centre are each operated under the social enterprise model and are a crucial element for delivering or mentoring and training programme.
Professor Fred Opio Ekong Research Resource Center Stocked: Dr. Ben Jones, Lecturer at University of East Anglia (UEA), is actively collecting "Books for Uganda" from his fellow staff and students of UEA. We have so far received from Dr. Jones' initiative, two batches of books that are on a varied range of topics and are in excellent condition. There are still more books that have been collected from this initiative for which we need help in having them delivered from the UK to Uganda.
We have also received promises for books and publications from the Women Democracy Network Uganda Chapter and Dr. Victoria Sekitoleko, Chairperson and Founding Member of the Uganda Agribusiness Alliance. Dr. Sekitoleko was Minister of Uganda's Ministry of Agriculture 1986-1995.
The new donation of books and publications are a welcome addition to the books and publications that we have accumulated since 1992, first as a country office and programme of the Canadian Physicians for Aid and Relief and now as an independent Ugandan non-profit.
During the month of July, an experienced Librarian has agreed to work with us in establishing the necessary system for archiving and storing the books and publications in our centre in a user friendly manner that will make it efficient to access them and to ensure their safety.
Selection of Student Interns: We entered into formal memorandum of understanding and partnership with the Regional Universities Forum for Capacity Building in Agriculture (RUFORUM). RUFORUM is in the process of selecting for us the first cohort of 25 students. We expect that our first cohort will begin their mentoring and training with us during the next reporting period.
Students Mentored: Through the GlobalGiving platform we have now received sufficient funding to offer five full scholarships to five students for all the four modules of our programme. However, we have decided that it is best to start the programme with the ideal number of a cohort of 25 and so we will be utilising the funds that we have received so far and will provide scholarships to 10 or 15 students to be able to go through the first module. This is because RUFORUM has promised to support 10 students to go through the first module.
We have reached out to others to sponsor interns as well, but none has so far confirmed. We are hopeful, however that when the first cohort experiences our first model they will be motivated to join us in aggressively fundraising for funds to provide them with full scholarships to participate in the remaining three models and also for others to benefit from the programme.
Raised Funds: As of 7th July 2019, we received additional US$ 89.35 in new donations, bringing our total so far to 77 donations which have raised for our project a total of US$ 3,586.35.
Funds Received: In May 2019 we received the 3rd disbursement of funds from GlobalGiving, US$ 270.89 the equivalent of raised funds minus GlobalGiving fundraising administrative costs. This brings the total funds that GlobalGiving has so far disbursed to us to US$ 3,028.27.
GlobalGiving Membership
We continued to enjoy the "exceptional invite" given to us by the GlobalGiving Foundation to be among their permanent partners. We continued to be permanently featured on the GlobalGiving website, and moreover as an organisations with a "Super Star Status".
Links: