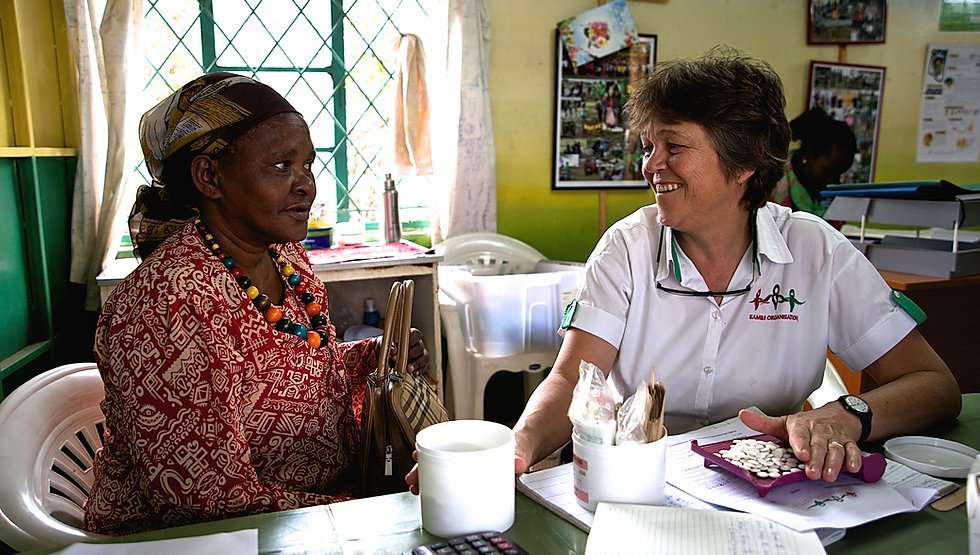 Esther* first came to Kamili 5 years ago. She was brought by her husband after repeated bursts of violence and anger. This behaviour developed after the birth of their first child. A friend at the local market recommended the couple visit Kamili. "Her husband was the most loving, caring man. I could see in his eyes how desperately he was searching for help." recalls counsellor Salome. With a combination of medication and counselling, Esther was able to recover from her postpartum psychosis. Esther consistently visits Kamili for her routine medication and has developed a close relationship with the staff, a bond which was essential when recovering from two sequential tragedies: the loss of Esther's second child and her husband. Kamili's counseling staff was able to help Esther navigate such complex issues in light of her ongoing illness. "Here I am treated like a friend, like family."
2019: more milestones reached
Thanks to your generous support, Kamili's work with those suffering from mental ill-health in Kenya is going from strength to strength. In addition to the three mental health clinics in Nairobi, we now run mental health outreach programmes in 10 counties around the country. Our capacity has increased to reach 2,132 new patients in 2019, and to hold 18,359 consultations, giving help to 11,106 patients and their carers. This is a huge boon for those mental health sufferers, as mental health provision is very low in Kenya.
We have also continued our nurse training programme, group therapy workshops, awareness raising and strengthened our relationship wtih the Ministry of Health.
All this thanks to the support of generous friends like you.
Little By Little Campaign: your donation goes the extra mile
This week, and this week only, GlobalGiving is running the Little By Little campaign. Every donation you make until March 27th to the Kamili Organisation, will be matched 50% by GlobalGiving. For example, if you give £20, that's £30 that will go to providing care to mental health patients in Kenya, at no extra cost to you.
We know you probably have a lot on your mind right now, but we hope you'll consider making a small gift. Our nurses and dedicated staff and volunteers rely on the generosity of friends like you to continue their vital work.
Thank you for your continued trust and support.
*Patients' names may have been changed to protect their privacy.
Links: