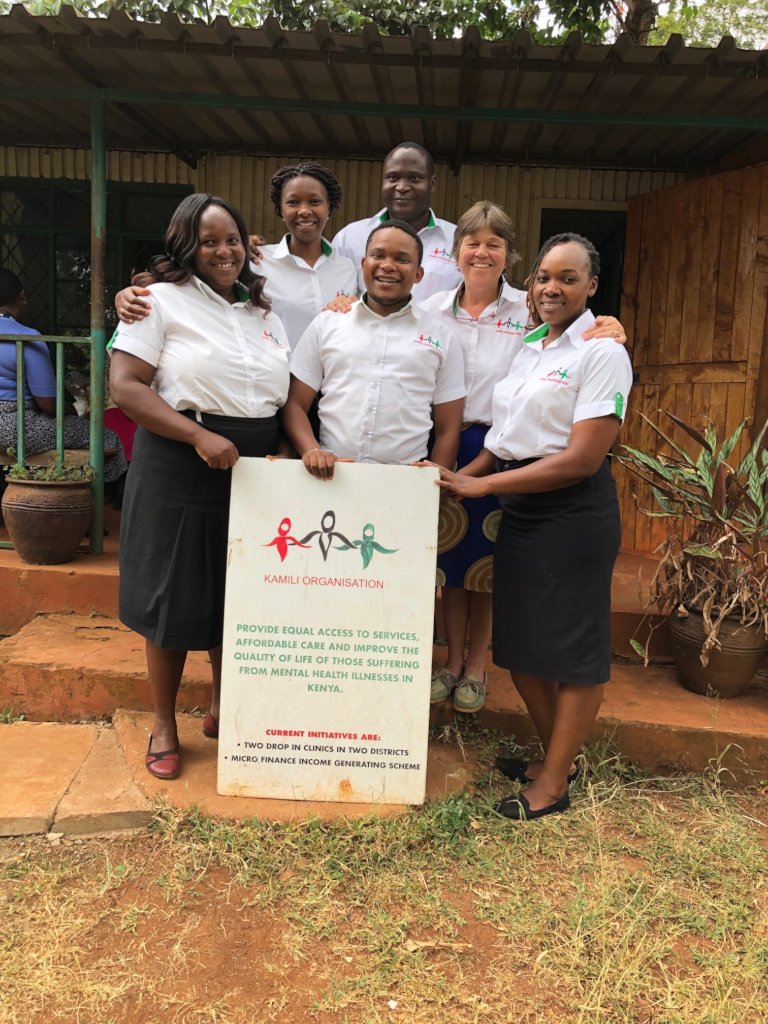 Training mental health nurses in Kenya
For over ten years now, Kamili Organisation has been caring for mental health sufferers and their families in Kenya. Kamili realised that to spread mental health provision in Kenya it needed to train nurses in its unique approach to caring for mentally-ill patients
A few years ago we set up a specially-designed nurse training programme. As the newly-trained nurses then go out and set up new mental health clinics, this is spreading mental health care access across the country.
Each year, Kamili trains about seven nurses, and this is already changing the face of mental health provision in the country: there are currently 36 Kamili trained nurses in 25 of the 47 counties. Our goal is to have a clinic in every county. For example, one of this year's newly qualified nurses, Grace, has already persuaded the hospital in Kajiado to open a mental health clinic, and she is now training Community Health Volunteers to help refer new patients.
A second recently-qualified nurse from Kakamega, in East Kenya, runs four outreach clinics around the district each month, and has seen over 2,500 patients including 116 new ones in the last 12 months.
A third nurse in Machakos, south-east of Nairobi, runs four outreach clinics a month, and has seen over 700 patients, including 166 new patients in the last 12 months. A fourth nurse, based at Kiambu hospital has seen 1800 patients, including 560 new ones during the last year.
Just think! Thanks to your support, these newly-trained nurses have been able to help another 5,000 people with mental health problems in Kenya.
A new future for William
Before we finish, we want to share this story about William, one of Kamili's patients. William was abandoned when his mother died from HIV, but luckily he was adopted by a local family who took him in and raised him as their own. All went well until three years ago when he started having epileptic fits which led to his becoming psychotic.
As the local hospitals weren't used to dealing with patients with mental health issues, he was passed from hospital to hospital that treated the symptom: psychosis, not the cause: epilepsy. Eventually his fits resulted in his becoming paralysed on the left side of his body.
Finally, a friend recommended he visit Kamili. The results were immediate! Within weeks his seizures subsided and his psychosis disappeared. William and his dad still travel three hours to Kamili for treatment. The pride in his father's eyes shines out, as William is now participating in Kamili's savings and loan programme, as he plans to open his own sweet shop.
Please continue to support us to help patients like William.