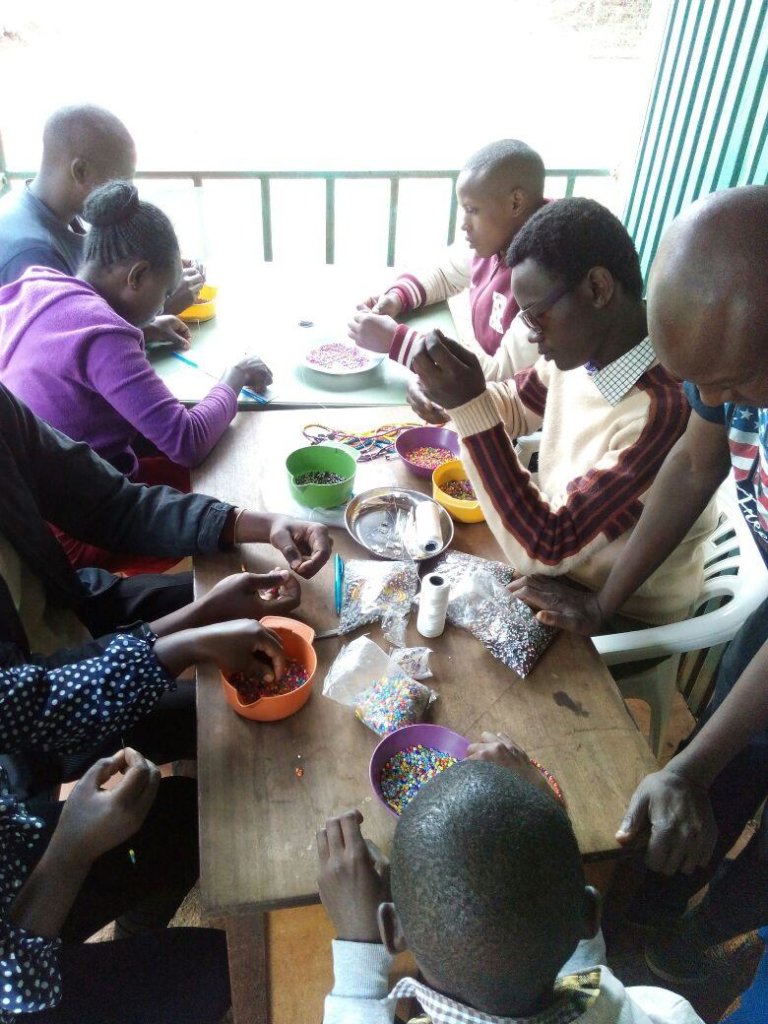 Thanks to the support of our generous donors, we have been able to continue our vital work sponsoring mental health training for nurses, in a country where mental health is often stigmatised and neglected. Here's the latest update from Kamili.
We recently introduced beadwork classes targeting 30 patients and caregivers; the first group of 8 are currently undergoing an intensive 8 lesson programme. The beadwork project is a therapeutic technique to help a patient cope with their thoughts through distraction skills. The patients are exposed to different types of beads, different colours, and different patterns/techniques of creative art.
Patients have also benefited from the sewing programme where they were taught to design and make carry bags. They have made handbags and backpacks which are readily needed by local market as a result of the recent ban of plastic bags in Kenya.
The two nurses who were on the Kamili scholarship scheme graduated during the course of 2017. We will be visiting their respective hospitals, in order to set up mental health service clinics and provision there.
The two Kamili counsellors visited Machakos County referral hospital where one of our nurses runs an outreach clinic 10km away from her work station. This clinic has helped the community at large to change the perception of mental health, with many general nurses now willing to take up psychiatry courses. The families of patients suffering from mental health problems can now accept their sick members as they are and are now involved in their treatment.
There are plans to open more outreach clinics in order to reach patients who relapse, because services are far from them and they cannot afford to travel to the hospital. We also rolled out the Kamili loaning and savings scheme to this area, which the patients have embraced wholeheartedly.
On a sad note, Mr Mugo - one of our most instrumental nurses based in the most arid part of Kenya where mental patients are highly stigmatised and mental health services are neglected - recently passed away. We will be visiting the area in the hope of sponsoring another nurse to carry on with the good work the late Mugo was doing.