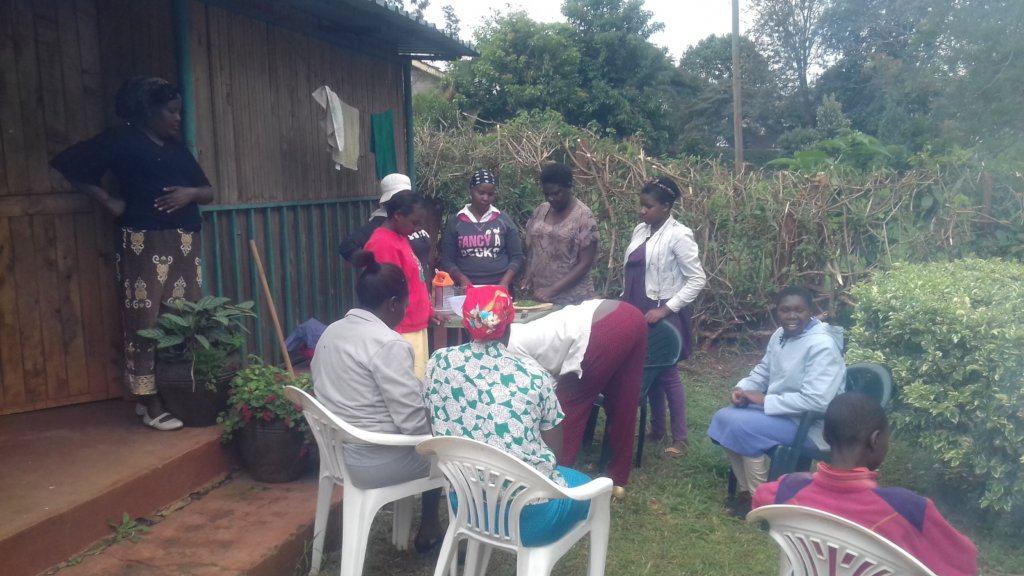 Here at Kamili, we are so grateful for the continuted support of amazing friends like you. The donations have enabled us to continue sponsoring nurses for their mental health training and setting them up in clinics countrywide.
We have so far 3 nurses in training. Our founder Melanie Blake MBE visited them and they are doing really well. We have seen a total of 61 new patients in our 3 clinics in Nairobi in the past 3 months.
There was a-5-month long nurses' strike (that just ended) which paralyzed services in all upcountry government facilities. Mental health services were not spared as the nurses we work with are government nurses. However, Kamili nurses made sure to provide critical services to existing patients, in particular the ones who need their monthly injections.
Our patients and carers have embraced Occupational Therapy interventions including sewing, juice making and cookery, thereby benefiting from the Savings and loaning scheme. We have had different sessions in which patients learned technical skills in preparing fast foods, sewing and weaving carry bags and making cleaning detergent. A total of 48 patients and their carers attended these sessions. We hope that they will transform the skills so obtained in venturing into Income Generating activities.
Counseling therapy has continued to have a great impact in the patients' lives. Both individual counselling and group therapy have been embraced. Last month, the counseling department targeted teenagers living with epilepsy from the three clinics in Nairobi for a three-day workshop. The main goal was to offer the teenagers a safe environment to learn and ask sensitive questions about their condition and share experiences on how they have been coping with epilepsy.
At the end of the 3 days, the teenagers understood their conditions and how to cope with it. A total of 21 teenagers & 13 caregivers benefited from the workshop.
Thank you once again for being part of the campaign towards mental health service delivery.
Warm regards to all our sponsors, from all of us at Kamili.