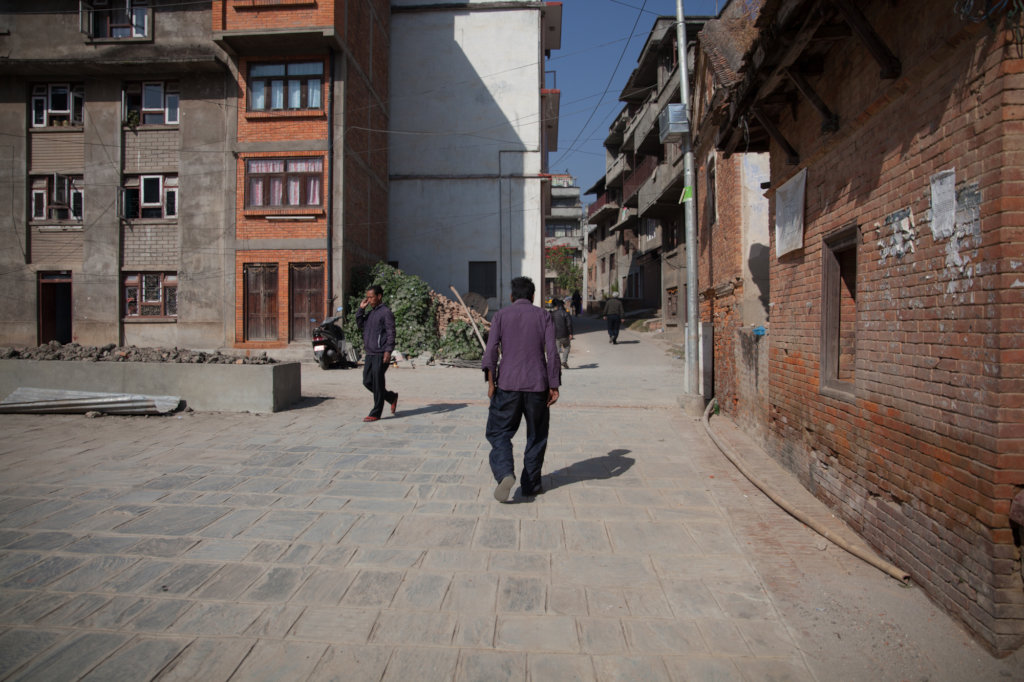 Gaps of care created through intricate gendered caring roles: Challenge for mentally distressed
When a Nepali woman marries, she is not only marrying her husband but his entire family. In fact, the wedding day is regarded as being a 'sad' day for the bride because she leaves her home behind, becoming part of her husband's family (traditionally moving into his house with his entire family). In theory the wife's caring responsibilities are mainly towards her husband and his parents. If her parents fall ill, it is the responsibility of her brother and his wife to take care of them. In much the same way, the in-laws take on some responsibility towards their son's wife. Thus, it could be argued that the responsibility roles are dictated by gender.
An example from our field experience might help elucidate this point further: Chhahari has a female client whose mental distress started after her wedding. Frustrated with the fact that her condition impaired her daily life and role within the household, her in-laws decided to take her back to her parental home to be taken care of by her own family, giving up the responsibility themselves. Further, once they realised that her brother also had a mental illness they blamed her side of the family for it (as being genetic) and refused any further responsibility for her.
Furthermore, we have found that instead of there being a shared sense of responsibility across all family members there was in fact an underlying understanding of what sort of responsibility different members of the family have, and this seems to be dictated according by gender. Men felt responsible for providing the family with monetary support while the women were in charge of care.
This is very apparent in the case of one of CNMH's clients, who lives with his father and two brothers (the mother had passed away). We regularly visit their house and the father continuously repeats that he provides shelter for his son and thus does more than others, who just leave their mentally ill children on the streets. Although he buys the medication, he told us he cannot afford to stay at home and give the medication to his son because he has to go to work. If he cannot work he is unable to bring food to the house and pay the bills. He also mentioned the fact that there was no woman in the household to take care of his son. It seems he felt he was fulfilling his duty and that the extra steps needed for his son to get timely medication (i.e. giving him the medicine) should be carried out by someone else, ideally a woman.
These examples drawn from the field illustrate unspoken societal rules and expectations with regard to care that are influenced by cultural understandings of gender roles. When these 'norms' are abandoned (e.g. in the case where in-laws give up their responsibility) or the conditions cannot be fulfilled (e.g. in the case where the mother has passed away and the father is alone in taking care of his son) gaps of care that are created leaving the mentally distressed/ill on shaky grounds for support.