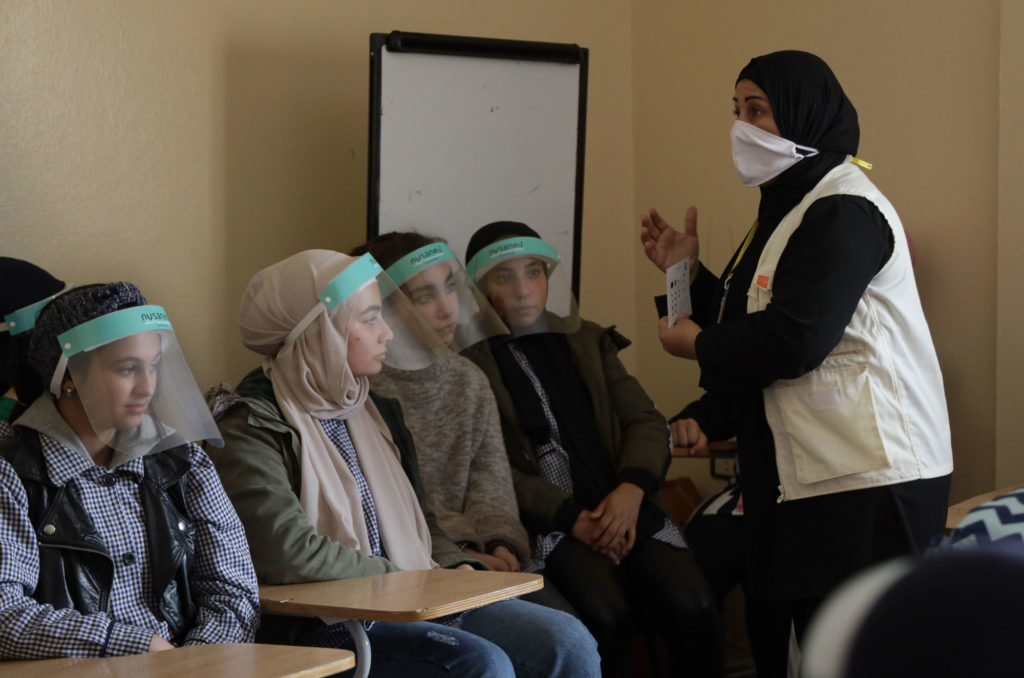 Thank you for your support of menstrual equity for women in Lebanon. Using your funds, we are continuing our outreach in the embattled country. And we have exciting news to report!
First, teaming up with Anera, we recently distributed 2,200 menstrual kits and health education to Palestinian, Syrian, and Lebanese women and girls at the Nahr El Bared Palestinian Refugee Camp, as well as the Akkar region, the city of Halba, the village of Bourkayel, Wadi Al Jamous, and Bebnin. Anera reported, "Many of the young women are initially somewhat skeptical about the idea of washable pads — but they come around to the idea as they learn more about the product and how they provide an effective solution that eliminates monthly costs and lasts years. Older women, on the other hand, are often reminded of the washable cotton cloths that they and their mothers once used, before commercial pads were introduced to the Syrian market."
Secondly, Khyrieh Al Assad, Days for Girls Lebanon Country Representative recently participated in a panel discussion addressing complications with menstrual dignity in refugee settings during the pandemic. In the discussion, Khyrieh reported findings from a recent survey that showed that 60% of women and girls felt unsafe while changing their menstrual materials. She reported that often multiple refugee families share a single washroom facility (for both males and females) without locks. Women reported that they have lost their sense of privacy during lockdown because men who were unable to work often occupied that shared space. Days for Girls advocacy experts are addressing these infrastructure issues. With donated funds, we are implementing simple retrofits such as designated male and female washrooms, doors that lock, and bright lighting around wash facilities.
Lastly, in September, Days for Girls Lebanon signed a tripartriate partnership with UNFPA Lebanon and SOS Children's Villages Lebanon to reach a record number of women and girls in Lebanon. Our goal is to reach 5,000 women and girls by the end of the year with tools to handle their periods with dignity and education that will arm them with the knowledge to make informed decisions that will positively impact them for the rest of their lives.
None of this would have been possible without the generous support of our donors. Thank you for making the well-being, equity, and education of girls a priority. Together, we will reach the goal of a world where periods are never a problem.