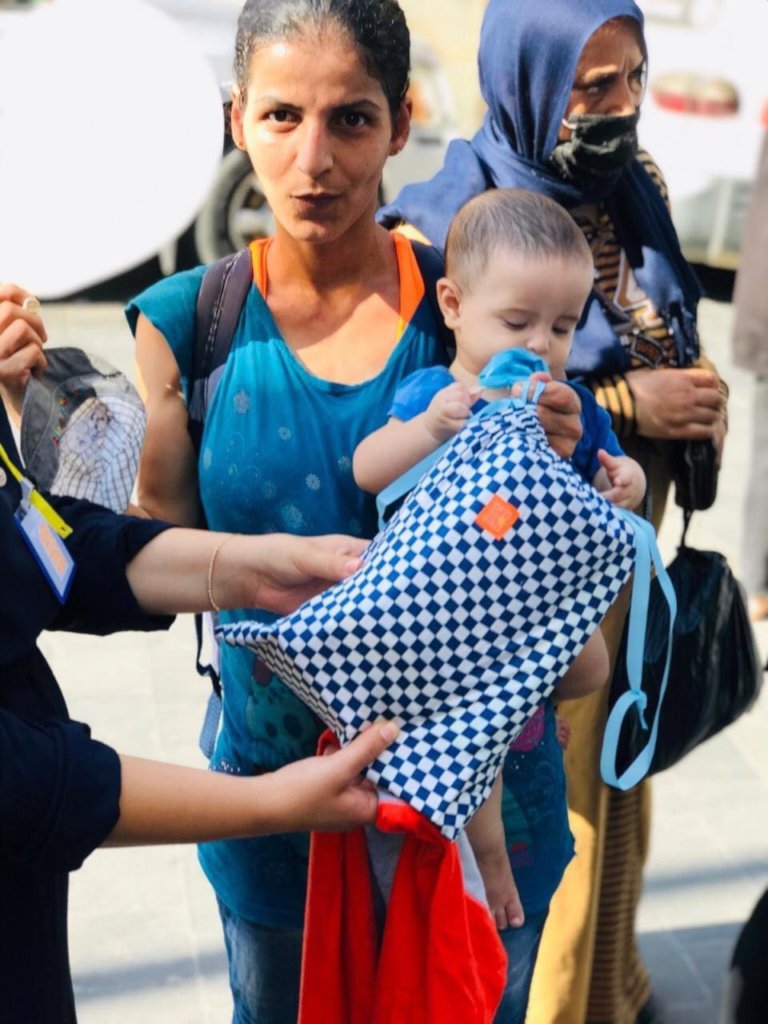 On August 4th, two devastating explosions struck the port of Beirut, Lebanon. With help from your donations, Days for Girls was one of the first NGOs to respond with aid to those affected by the tragedy.
The aftermath of this tragedy – combined with the impacts of COVID-19, civil unrest, and widespread economic turmoil – has significantly hindered the ability of Lebanon's women and girls to manage their menstruation. An estimated 84,000 menstruators were displaced from their homes following the Beirut explosions, and now struggle to meet basic health needs in temporary shelters or settlements. Meanwhile, the cost of period products is skyrocketing nationwide – untouched by government subsidies designed to make other "essential goods" more accessible amidst widespread inflation and poverty. These conditions are especially difficult for the already stretched refugee communities of Beirut.
In response to this crisis, your donations allowed Days for Girls Lebanon to double down on efforts to reach as many women and girls as possible. Prior to the explosions, this local team focused primarily on bringing menstrual health solutions to Syrian and Palestinian refugee communities. Now, DfG Country Coordinator Khayrieh Al Assaad is leading local menstrual health champions in a coordinated effort to serve both refugee and Lebanese women and girls.
To date, Days for Girls Lebanon has helped distribute washable face masks to more than 4,200 people in Beirut, and is in the process of distributing over 21,000 DfG menstrual health Kits to women and girls as well (in partnership with local and international organizations). Partnering with local NGOs, our Lebanon team has also distributed 300+ hygiene boxes (shampoo, soap, towels) and 500+ boxes of clean water.
We could not do this important and timely work without your continued support. We know that our Days for Girls supporters are also impacted by global crises, which makes it all the more remarkable that you continue to care for the world's most vulnerable communities. Thank you!