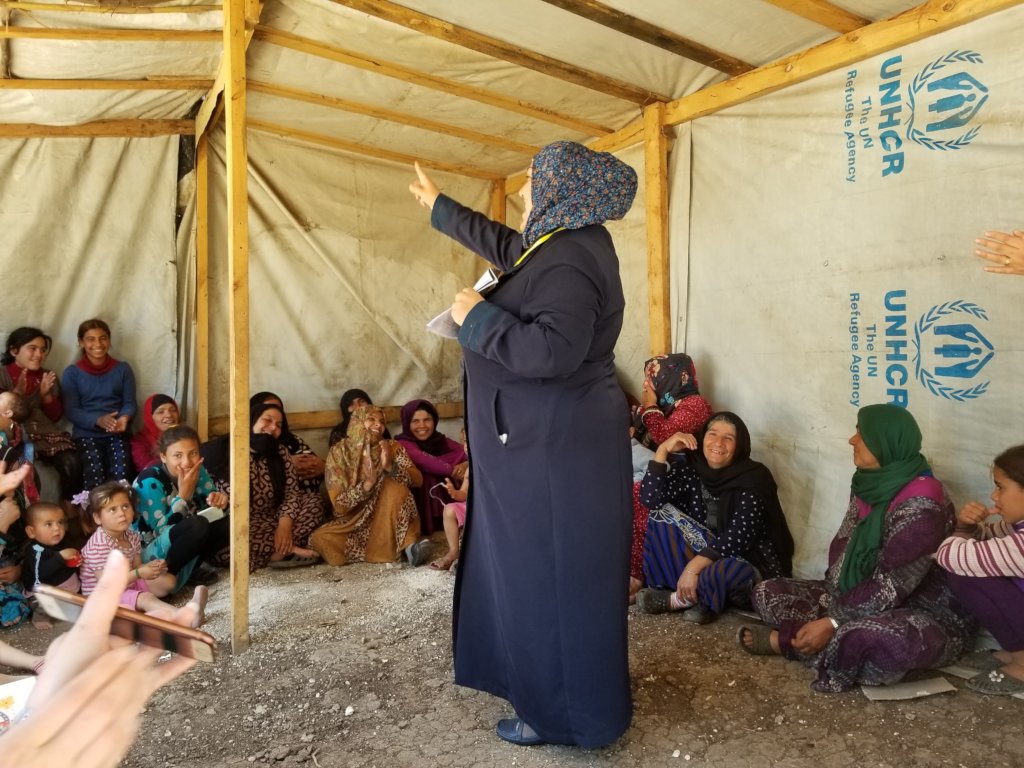 "My friends and I hope to grow our Enterprise and reach more Syrian women. Many of these women lost their husbands and don't know if they are arrested or dead. We want to help them support their families. We also want to reach the maximum numbers of Syrian and Lebanese women, giving them women's health training and access to DfG Kits. They finds the Kits very health and eco-friendly, and it saves them money" - Bosayna, DfG Enterprise Member in Lebanon
For many girls and women around the world, a pad is just something you buy, use, and throw away. A period is something you quietly dread – cramps, bloating, fatigue… Or it's the excuse you use to binge on chocolate! Yet this seemingly simple monthly event – that you might not think much about – has in fact become a doorway to opportunity, connection, and hope. Bosayna is a Syrian refugee who has been living in Lebanon for the past 5 years, and participated in the Days for Girls Enterprise Training program this past April.
By starting a Days for Girls Enterprise, Bosayna has been able to not only earn a small income to help her family, she has also been able to positively impact the girls and women around her through providing access to DfG Kits and women's health education. On top of that, she is now part of a global network of girls and women who are championing women's health, access to beautiful menstrual products, and local leadership. Her Enterprise, and the two others that were started in Lebanon, are in full swing production mode as they gear up for large-scale distributions in refugee camps this October. The Enterprises will distribute more than 500 DfG Kits in honor of the International Day of the Girl (Oct. 11), and coinciding with the #GlobalGirlsFestival that celebrates 10 years of Days for Girls.
Bosayna is confident that she and her Enterprise have what it takes to make an impact, remarking, "InshaAllah, we can achieve our goal".