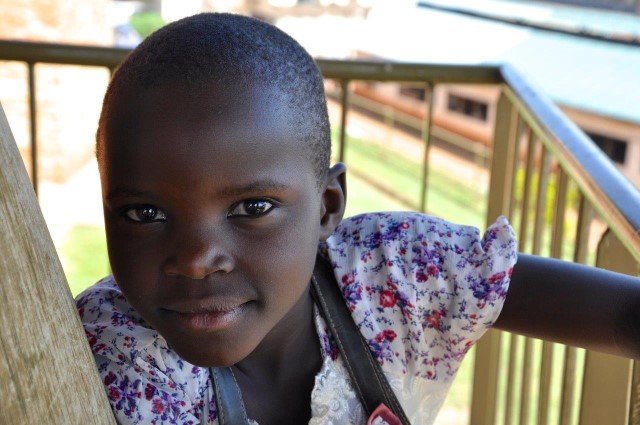 Every time I see any of our kiddos, I am amazed by how much they've grown. When they were tiny tikes in 2005, I wondered how many would reach adulthood. Guess what? Many do! Indeed, as the years go by, the trend is that more and more of them live well and it is thanks to people like you.
Of course, this is not an easy feat. Most of our children are orphaned (both dad and mom), while some have one living parent and others are raised by a grandparents or are being raised by older siblings. Life is hard and many times, food is scarce. When food is not enough, kids drop out of school because they don't have the energy to walk the distances required of them. When they drop out of school, many lose hope and stop taking their medicine because they don't see the point on continuing on. The cycle is vicious and it is thanks to numerous counselors, nurses, doctors and community workers that this cycle can be broken.
The cycle is what propelled AFCA to treat food as medicine for kids. Without the food medicine is hard to take and the kids often get nauseous and have upset stomachs. So, Nutrition by Prescription was born and those who need it, receive complimentary food supplements at the same time they receive their monthly medications. This addition of food has changed the future of these children because they now take their medicine on time, on full bellies and they stay in school. Their morale picks up and they have a reason to move forward. Isn't it incredible? A bowl of nutritious porridge, eggs, chicken, veggies, fruit, meat and milk are all part of their medical care, as needed! Sure, it is not cotrimoxazole or ARVs or malarone, but when paired with the medicine YOU provide, food is powerful.
Friends, you are providing medications for our children and we are forever grateful. We also want you to know that we take your donation of medication seriously. So seriously, in fact, that we added a sustainable food program to our medicine program and we have seen much success! The kids grow into adulthood, even against odds we have a hard time imagining. And, they don't simply grow…they GROW! And they thrive. This is thanks to YOU, who provide them with the medicine they need to be healthy.
Thank YOU for giving life.
Thank YOU for caring.
From the bottom of my heart,
Tanya, for the children