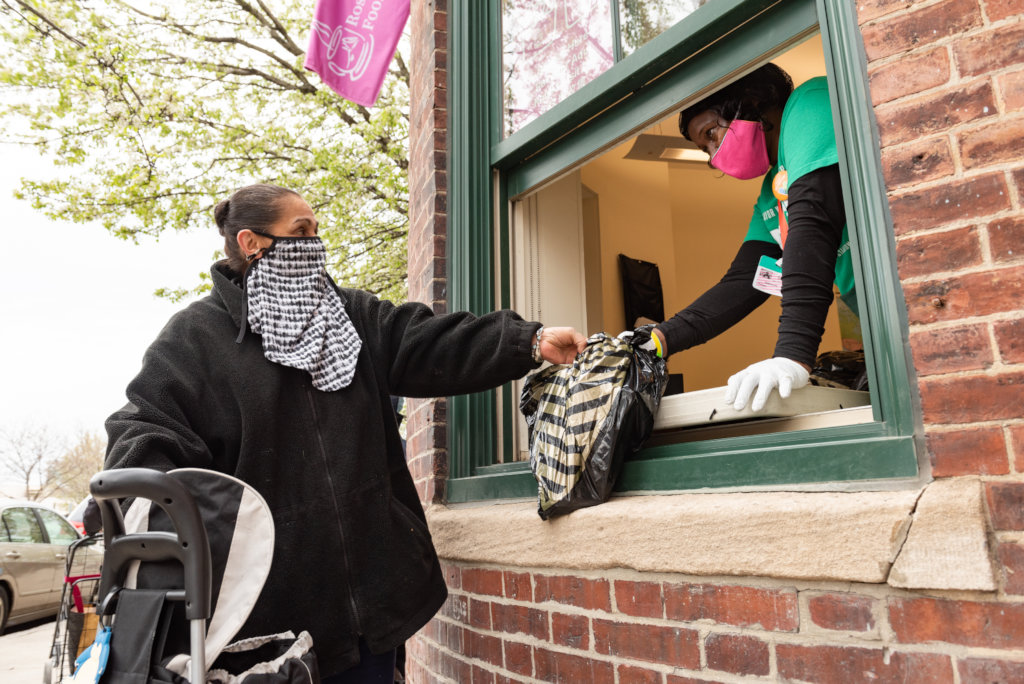 We are grateful to our donors who have helped Rosie's Place through the current health crisis. Your support has helped us keep our doors open to support more poor and homeless women than ever before.
Throughout the pandemic, women have been more likely to leave the workforce to care for their children, have experienced an increase in domestic violence, and have had greater needs related to their mental and physical health. These trends have made women more vulnerable to poverty and food insecurity.
On September 17th, we celebrated Hunger Action Day – a day when communities around the country work to support those in need and to end hunger. At Rosie's Place, it is also a time to appreciate supporters like you, who are helping us serve thousands of poor and homeless women who are hungry and in need of support. On behalf of our staff and the women that we serve, thank you for supporting of our Food Programs through GlobalGiving.
Food Programs
In the Dining Room at Rosie's Place, guests come for nourishment of many kinds – food, friendship, and support. In FY21 we hosted many celebrations including holidays and birthdays, screened movies, decorated with flowers, and treated our guests with surprise fun activities.
In FY21, the Dining Room served 9,411 breakfasts, 15,389 lunches, 19,995 dinners and 5,322 brunches totaling 50,117 meals.
Our Food Pantry has tripled its capacity, now serving more women who have housing in a way that is safe and secure, while also meeting the increased demand for groceries. By year's end, we received over $370,000 in in-kind donations, which helped us provide over 38,000 Food Pantry visits—more than ever before.