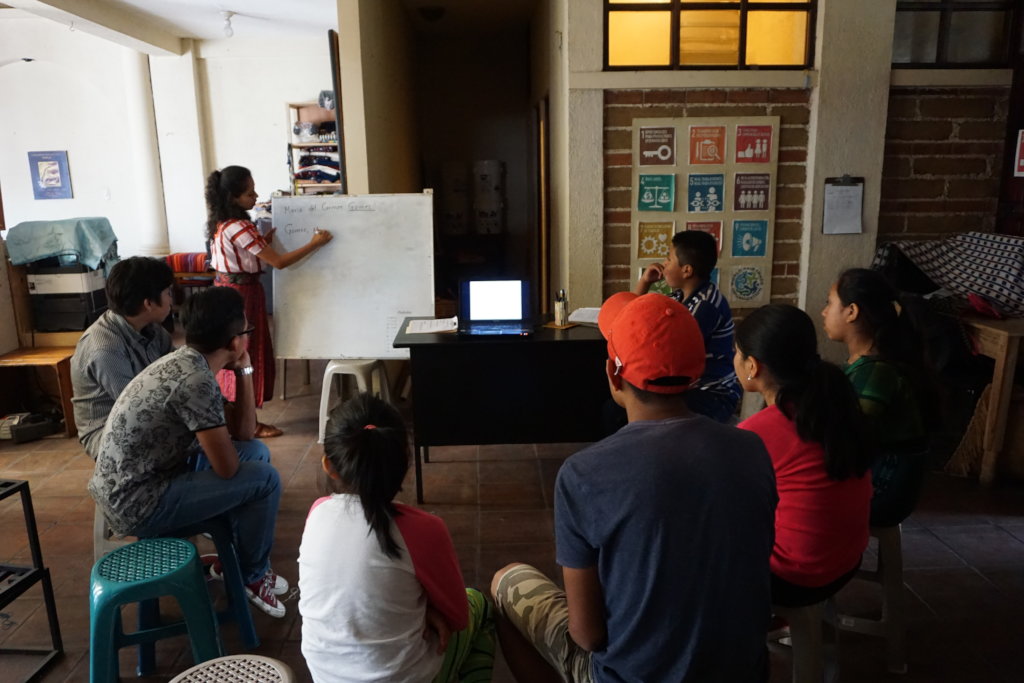 Why is studying complicated for the children of artisans?
There are several barriers in place that complicate the education of local artisans' children here. These complications can include:
The fact that they do not have much guidance or assistance with schoolwork at home, because their parents did not have the opportunity to study, which can cause them to have much lower grades and even drop out.
Children have to help their parents with household chores and are unable to dedicate themselves fully to their studies.
They do not have access to technology resources that could aid them in their school work because their parents can't afford these expensive tools.
In order to help these children and teens with their education, Cojolya is doing everything possible to improve the situation and school performance of the children of artisans, through tutorials and workshops that focus on relevant school subjects and study skills. We also provide resources such as access to the internet and a computer, so they can study without any difficulties.
In the month of January, Chonita, our Social Programs Coordinator, held a workshop in which students received training on the development of formal written work. The goal of the workshop was for the students to learn the characteristics of a complete written work and then execute their own project. This training was based on the weakness that the students demonstrated in 2019. Chonita noticed slipping grades due to formal aspects of the how schoolwork was turned in, rather than the actual work demonstrated.
Firstly, Chonita explained the importance of writing a clear and professional index for written work. She explained the process of how to write an index using a PowerPoint presentation and examples on the whiteboard. Then, the students decided to develop their example around the subject of nouns and their classification. As a class, they planned out an outline for the example index. After the class, it was time to put it into practice! Students of both primary and secondary levels worked together to create an index and clear outline for a written work; this model can then be replicated when they have school work to turn in the future.
Hosting these workshops allows for our students' study skills to improve. They work on computer skills, teamwork, and collaboration. Above all, they get the extra help they need in order to improve their academic performance in school and continue to excel in the future.
Links: