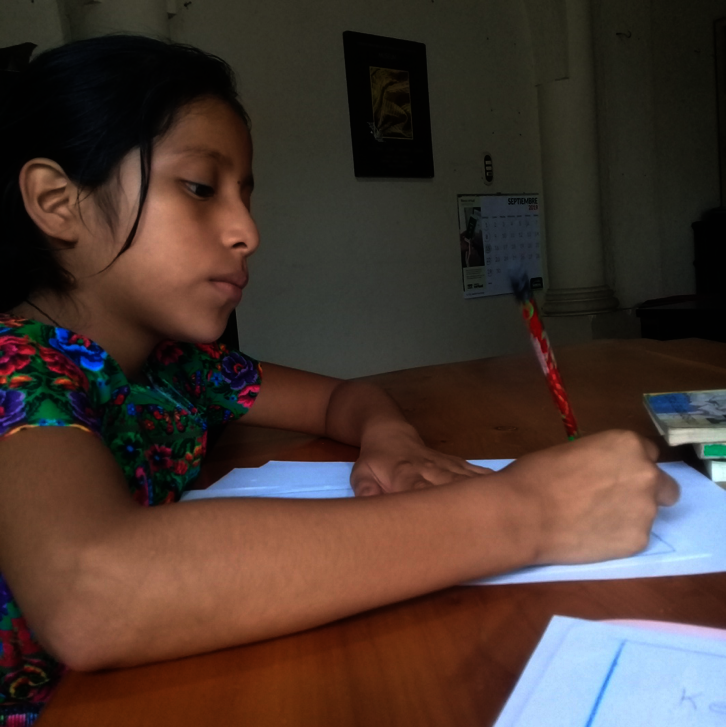 Dolores is a third-year student in a primary public school in Santiago Atitlan and she is the youngest in her family. Her brothers are not studying anymore, as all of them quit after finishing primary school.
At the beginning of her academic career, Dolores had difficulties with subjects such as maths, reading and writing, but through dedication and effort, she improved her academic performance in these three areas. Her teacher now says that her reading has dramatically developed. Another important achievement has been overcoming her shyness. In fact, from being a child who found it hard to express her point of view in class, little by little she has learned how to overcome her timidity.
What helped her in achieving this goal has been the materials and the tutoring that the 'Mano a Mano program' has been providing her every month. Thanks to the support she received, she managed to improve her abilities and carry out her homework without difficulties.
Her sisters did not have the opportunity to continue studying after primary school and they dedicate themselves to weaving and embroidering, the traditional arts that often provide an income for their mother and many other women in Santiago Atitlan.
Josefa, Dolores' mom, is glad that her children had the opportunity to develop their capacity to read and write and learn Spanish as a second language, which not every Guatemalan can speak. Indeed, although it is the official language of the Country, there are indigenous populations who are raised speaking Mayan languages and do not have access to schools where they could learn it.
Dolores' desire for her future is to get a broad understanding of life. She dreams of becoming a professional and an independent woman.