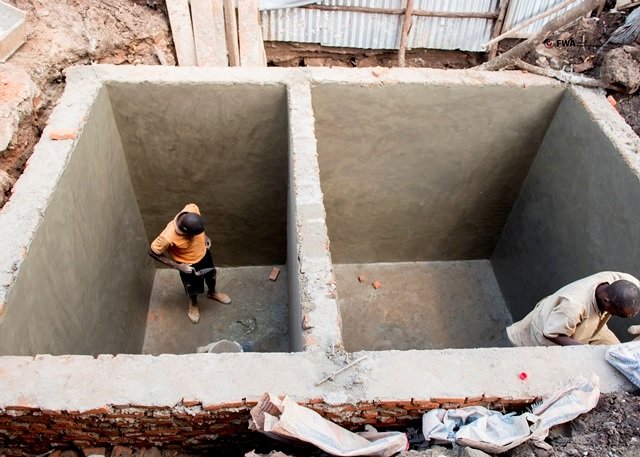 Until Friday midnight eastern time donations of up to $50 to this project will receive a 50% bonus from GlobalGiving. Therefore a $50 donation will receive a $25 bonus. This is a good week to donate to enhance the value of your donation.
*****
FWA Maternity Ward March 2021 Report
From the month of October 2020 to March 2021, FWA has received a total of $1821.40 from the GlobalGiving Foundation for the maternity ward.
In the month of November 2020, with the support of the African Great Lakes Initiative (AGLI) of the Friends Peace Teams and the GlobalGiving Foundation, Friends Women Association (FWA) has built septic tanks for our maternity ward.
In the month of December 2020, the septic tanks were completed
From the month of January 2021, we have done the concreting and plastering of Ntaseka clinic maternity ward walls under the support from the Canadian Friends Service Committee (CFSC).
For the moment, the current step is finishing the work of our building. As we've already raised 80% of the total cost of our building, and now our goal is to raise $15,000 to complete this project. Our plan is to celebrate the official entrance of this maternity ward on December 1st, 2021.
We are very thankful for the great step achieved. Therefore, we give our heartfelt thanks all our donors particularly during this threatening pandemic. We hope to raise more funds through the GlobalGiving Platform. We would therefore invite everyone who reads this report to share it with his/her relatives or friends so that they can support this very important work.