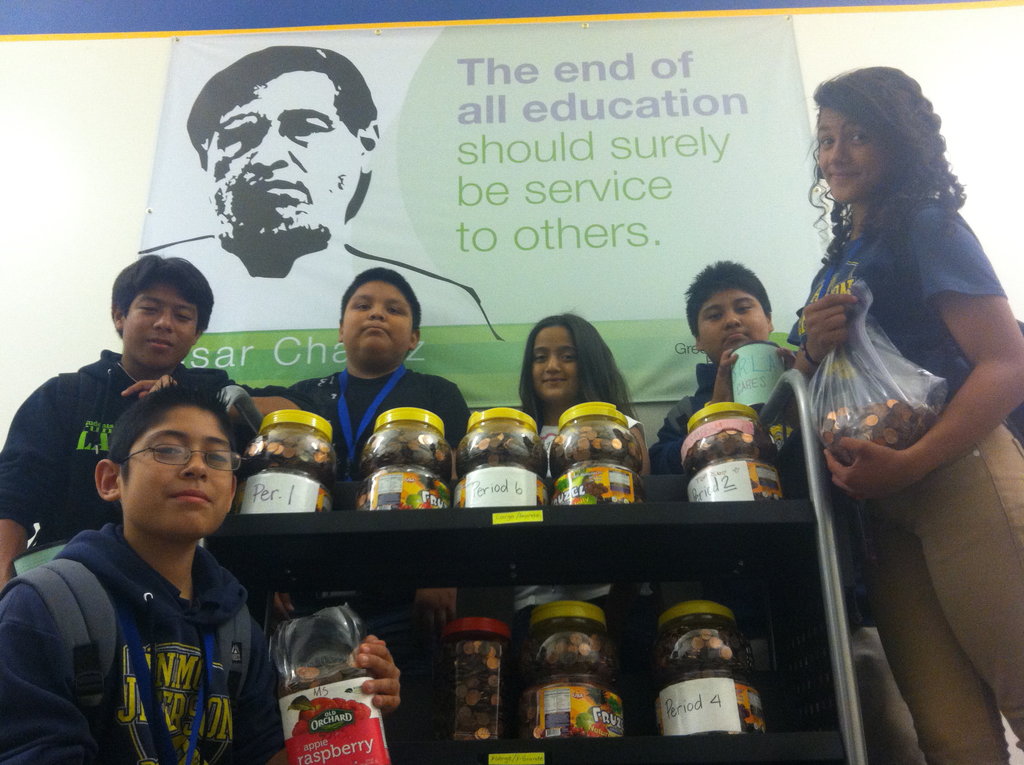 Students Run LA is off and running for our 25th anniversary season. The students have been training with their volunteer teacher/leaders since mid-August, and completed their first 5K on Saturday, September 28th. Their next challenge is a 10K race in the city of La Puente on Sunday, October 27th.
SRLA is primarily about teaching teenagers that hard work and perseverance can help them accomplish whatever goals they have...whether completing a marathon, completing algebra, completing high school, or completing a doctorate. Our students learn to conquer the obstacles in their lives and are stronger, more resilient people as a result.
Another goal of SRLA is to teach the students to give back to their communities, and for the last three years, SRLA has carried out an "SRLA Cares" piece of every race. We want to instill in our students a sense that, by running, they are part of something bigger than themselves...they are part of the Southern California running community. We also want to instill in them the awareness that, no matter their circumstances, they can give back to their community. At the 5K race the students of SRLA were challenged to bring in pennies for breast cancer. And they brought in a TON of them! Well, actually, only half a ton, but it added up to nearly $1500. SRLA will contribute these funds to breast cancer research.
Penny by penny, our students collected half a ton. Step by step, our students will run 26.2 miles next March. $300 by $300 we will support each student with uniforms, race entries, bus transportation, and nutrition. Please help us get these terrific teenagers to the starting line of the ASICS LA Marathon on March 9, 2014.
Please donate to Students Run LA.
Thank you!