Project Report

| Nov 23, 2022
"She Said" and survivors having a voice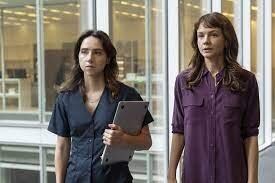 The new movie She Said, is a dramatic retelling of the long history of sexual abuse Harvey Weinstein perpetrated on women in Hollywood, and the brave reporters and survivors who finally publicly outed him as a serial predator.
The cultural reckoning brought on by this public spectacle, along side the outing of Bill Cosby and Larry Nassar, led to thousands of sexual violence survivors worldwide sharing their own stories publicly, in a moment now known as #MeToo.
This historic phenomenon marks the beginning of survivors having a public voice on such a larger scale, because by-and-large, sexual violence has lived (and thrived) in the shadows.
Even though the #MeToo moment has passed, sexual violence has not decreased. In fact, throughout this recent extended period of Covid isolation, the rates of intimate partner violence and child sexual abuse have risen.
While sexual violence is a difficult topic to hear about and confront, it is still crucial to keep supporting survivors in having a voice. This is why our primary project, MapYourVoice.org, exists - to give survivors a safe place to tell their stories and access appropriate assistance.
During this season of giving, we want to thank you for your continued support for this important endeavor.
In gratitude.