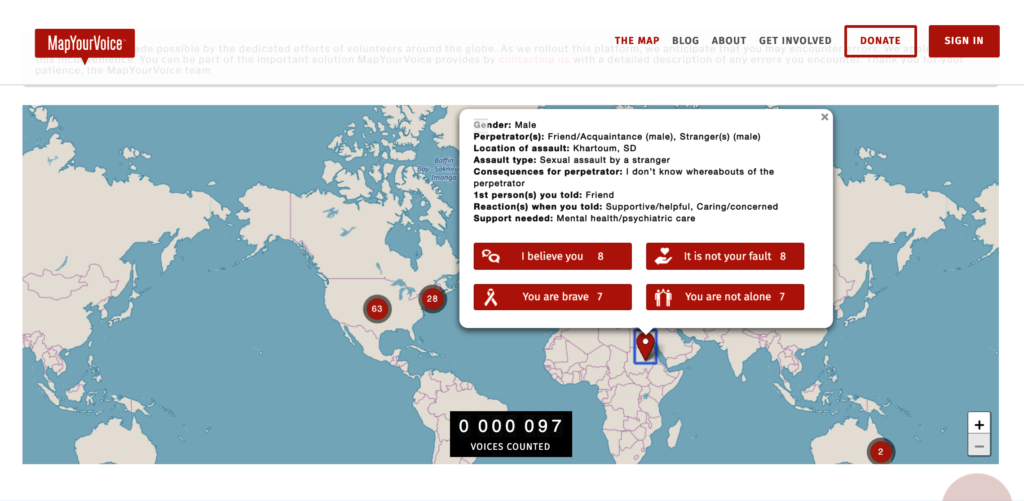 One of the most important things we can do for survivors of sexual violence is to give them a safe place to tell what happened to them and to help them get proper help.
MapYourVoice was purposefully designed to accomplish these objectives. With your help, MapYourVoice has giving voice to nearly 100 survivors on 4 continents. With over a billion survivors worldwide, we are just getting started!
Check out The Map here.
Did you know we've made it easy for you to play an important role in helping survivors feel less isolated and more understood?
By simply clicking on each survivor's pinpoint, you will find 4 'support buttons' that tell each person who was brave enough to create an assault report that you care.
As experts in the field, we customized these messages based upon the most healing things survivors need to hear:
"I believe you"
"You are brave"
"It's not your fault"
"You are not alone"
So visit the map to lend your care.
And thanks so much for your continued support of the important solutions MapYourVoice provides to survivors across the globe.