Project Report

| Aug 30, 2023
Blossoming Resilience: Nurturing Growth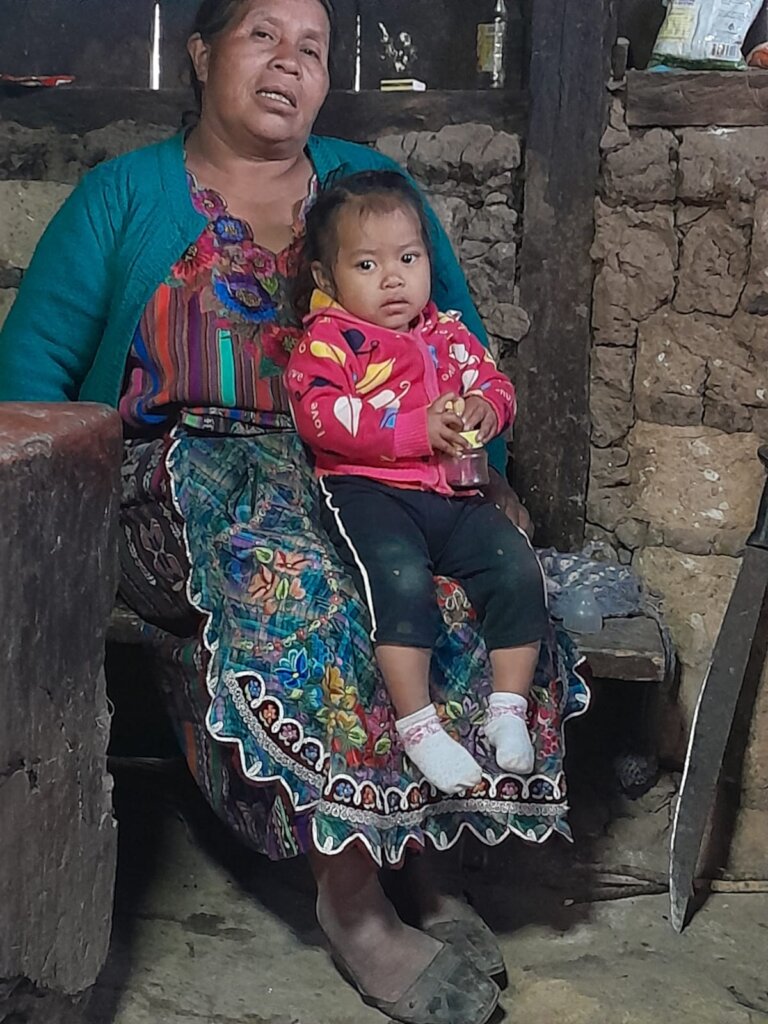 Step into Pachichiac, a community of Tecpán Chimaltenango. Johana, a dedicated nutrition technician, struck up a conversation with Doña Lidia in a local store one morning in February 2023 about the Nutrition Program. A chance meeting, fraught with concern and hope, was about to launch an extraordinary journey.
Doña Lidia's eyes betrayed her worry as she confided in Johana about her precious daughter, Azucena of one year and 8 months. The health center's words hung heavily in the air – Azucena's growth was faltering. Her petite frame was a testament to a silent struggle that demanded urgent attention. The words "she was still lacking" echoed in Doña Lidia's mind, a stark reminder of the uphill battle they faced.
Recognizing the gravity of the situation, Johana and the Wuqu' Kawoq | Maya Health team sprang into action. The urgency to break the shackles of malnutrition and stunting was palpable.
In the heart of Azucena's modest home, the transformation unfolded. The first meeting marked a pivotal moment, where numbers on the growth chart painted a grim reality – Azucena's height-for-age indicator stood at a mere 70 cm, a stark representation of her battle against stunted growth. However, this wasn't the end of the story, but rather the beginning of a narrative fueled by resilience.
Month after month, Johana visited Azucena and her family. Guided by a shared vision of triumph over adversity, they charted a path to healthier days. With the simplest resources, they revolutionized Azucena's diet, embracing the generosity of her surroundings, including peaches, broad beans, corn, and oranges in their dishes, accompanied by the nutritious embrace of broccoli, bananas, and an infinity of herbs. Even seasonal fruits like plums and jocotes joined the feast.
As the days turned into weeks and the weeks into months, a change was brewing. Azucena's journey was one of perseverance, a testament to the power of dedication and collaboration. The most recent evaluation brought news that shone like sunlight through the leaves: a growth spurt had boosted Azucena's height to 80 cm. Doña Lidia's heart was filled with pride and joy. The collaborative duo between Johana and Doña Lidia had achieved a transformation, rewriting Azucena 's trajectory.