Project Report

| Jun 29, 2023
Culinary Traditions to Embrace Nutritious Meals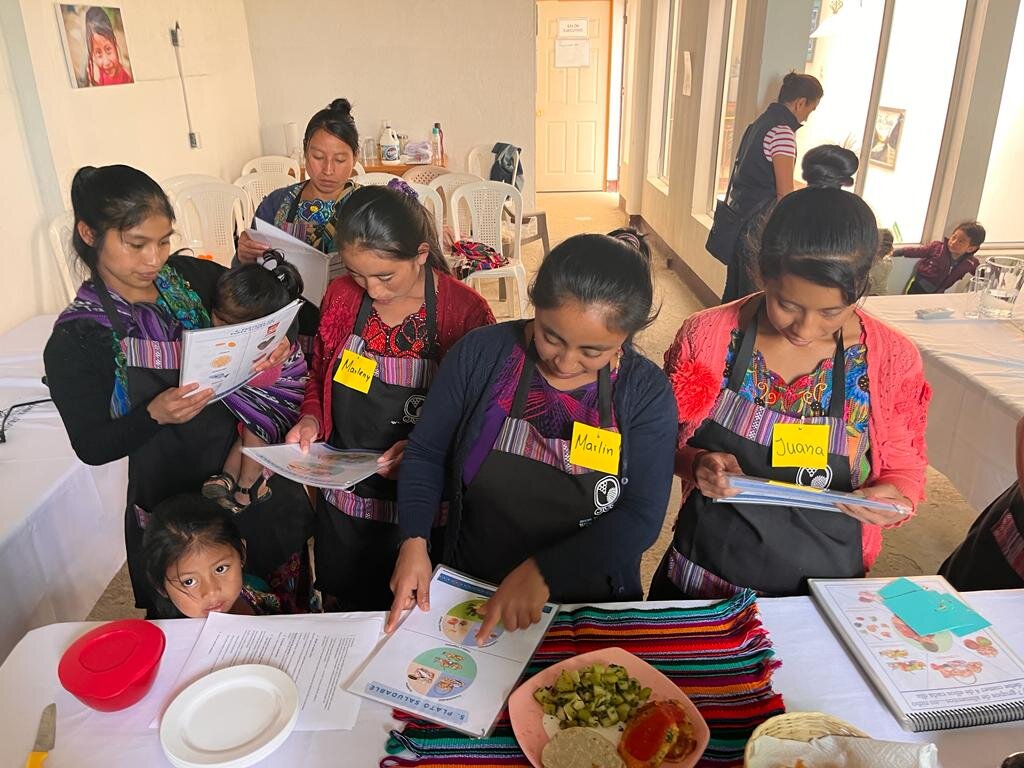 A group of mothers gathered for a special cooking class were greeted by our nutrition team, who had prepared the ingredients for the day's recipe: Rice Pancakes with Chipilin. The star of the dish, the chipilin leaves, had been carefully sourced from the nearby fields, ensuring their freshness and quality.
Led by Wuqu' Kawoq's Nutrition Program Manager, Lily, the class began with an introduction to chipilin and its significance in Central American cuisine. Chipilin, a spinach-like leafy green native to the area, is featured in many Guatemalan dishes, such as Tamalitos de Chipilin, and is a classic complement for mainstays like tortillas. It's a good source of vitamin C, calcium, iron, and fiber. The mothers assembled for the workshop listened intently, their eyes lighting up with curiosity and anticipation. They shared stories of their childhood memories, recalling their own mothers and grandmothers using chipilin in various dishes.
With Lily's guidance, the mothers started their culinary adventure. They washed their hands and put on aprons, ready to dive into the world of flavors and textures. Laughter and conversation filled the room as they exchanged tips and stories about their cooking experiences.
As the batter rested, Lily offered information about the benefits of eating a diverse range of foods, including fruits and vegetables;, how to complement infants' breastfeeding with locally-available foods after six months; and the importance of proper hygienic practices in food preparation.
With the skillet heated and a touch of oil added, it was time to cook the pancakes. The mothers carefully spooned the batter onto the sizzling surface, forming round shapes. Finally, the Rice Pancakes with Chipilin were ready for the moms to bring home and share with their families!
At Wuqu' Kawoq, we recognize the power and importance of incorporating culinary traditions and locally-sourced foods and cooking together to promote a positive learning environment to help mothers find ways to support their children's nutrition.