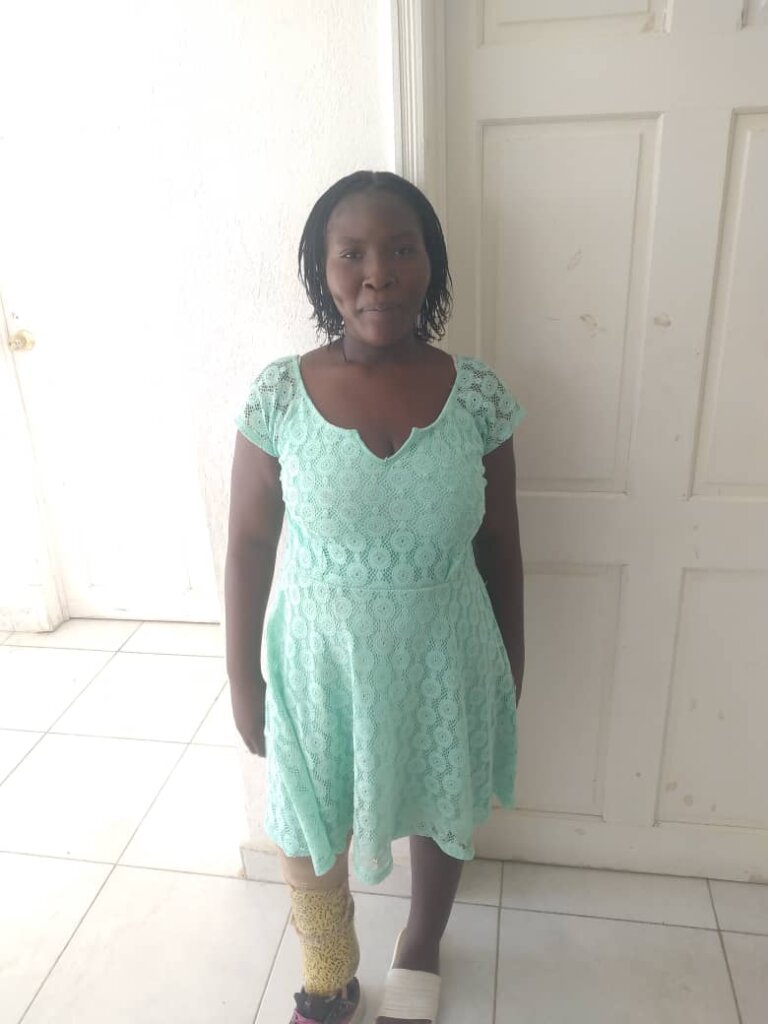 Dear Friends, Below please find the annual report by Wendell Alphonse, our Director for Fondation Montesinos. We would also like to say CONGRATUALTIONS! to Wendell who is getting married next week!
Fondation Montesinos Annual Report
The world has changed and there are many problems and challenges happening all over the world.
After Covid19, we had the war in Ukraine, the food and gas crisis which continues to impact our world which added to all the crises we have in Haiti such as political instability, the food crisis, gas crisis, inflation, insecurity, etc. And despite all this, we were able to overcome all these terrors because we decided to pool our resources to one another. Thanks to our donors, Chalice, US Board, Sustainable Healthcare For Haiti, Food For the Poor, Mission of Hope, local staff and other donors, the Montesinos Foundation has been able to overcome all of these issues and challenges for a better world and a better future for our children. Together we make a difference!
It is a pleasure for me, on behalf of the foundation staff and the children, to share with you our great achievements for the year 2021-2022.
Description of the situation of the country related to the foundation activities.
After the assassination of our president in July, Haiti was going to know a terror that it has never known in its history. The country turned into a chaos where the population fell into deep confusion without any government adding to the entire crisis we had and which still remains unresolved. Insecurity has increased leading to the closure of schools and businesses for some time and an ever-increasing inflation. Especially in Titanyen, our students and teachers could not come to school due to gang terrors and it was even difficult to go out and buy food for the orphanage. This does not prevent the staff of the foundation from continuing to give the best of themselves in order to accomplish the mission that they have of taking care of our children so that they become better people and great citizens in the society.
Foundation Montesinos
This year, the administration of the Montesinos Foundation hired Sr Marie Claudette Lafortune as responsible for internal and external affairs after the departure of our former general director, Stéphane Jacques Alphonse, who managed the direction of the foundation which is now led by Sr Claudette. The local board meets every month to discuss our monthly report and to set new strategies for the coming month for a better result of our staff. We were able to renew the foundation's legal papers for five years, which allows us to renew the contract we had with Chalice for five years.
Orphanage
The orphanage had 90 children before the departure of Father Charles. Right now, 34 children have been reunited with their families, 9 children have joined a foster family, 15 children have been sent to transition houses of which 2 are currently living on university campuses for their studies, and 40 children are currently living in the orphanage of which 8 new children. 82% of our children are sponsored by Chalice.
IBESR Minimum Standards of Care for Orphanages
Condition of children:
-Children are clean;
-Children have clean clothing;
-Children are in good physical and mental health;
-Children are well fed with 3 regular, balanced meals per day.
Condition of the building:
-The building must be secure;
-Every child must have her/his own bed;
-The dorms must be aerated and managed in such a way so that children are separated byage and gender.
Available services:
-The center must have a school (or the children are sent to school outside the center);
-The center must have an infirmary with appropriate medical supplies;
-The center must facilitate family reunification;
-The center has a program of leisure activities.
Staff:
-The center has qualified and sufficient staff;
-The center has at least one social worker;
-The center has at least one nurse;
-The center has an affiliated doctor.
Treatment of children:
-Corporal or inhumane punishment is prohibited and a dismissible offense (for examplebeatings, isolation, harsh work);
-No child neglect (malnutrition, lack of supervision, risk of accidents).
Additional requirements of the Social worker and Psychologist
-Prepare a complete dossier for every child at the orphanage.
-Divide the children into small groups of 10 max and provide each room with a mother and/orfather supervisor.
-Facilitate the circulation of water in the dormitories for drinking and showering.
-Repaint dormitories and repair doors and toilets.
-Proceed with the reunification of young children over the age of 18.
-Support the transition away from orphanages to the provision of community-based services tomake it possible for children in the orphanages to live in families.
-Hire a supervisor.
Education (High school, trade school and college achievement)
Earlier this year, with the Education support offered by Chalice, we were able to cover school tuition for all our children in high school, provide them bags, books, school supplies, shoes, underwear and school uniform. With has a good impact on our children's school result. $30,483.06 Canadian was allocated for this project.
We had 7 of our children who went to the government exam in 9th grade and 5 in terminal grade.5 of our children were graduated from high school
Through the direct family funding supports offered by Chalice, two of our children, MS and PF, are respectively graduated from trade school in plumbing and driving heavy engine (Backhoe loader).
We had 4 of our children enrolled for college this year. J is studying medicine in University Chrétienne de la Communauté de Caïman, KG is studying Business Administration in university GOC, V is studying law in university of law in Gonaive, SB is studying nurse in Notre Dame university and J is learning Spanish in Dominican Republic before enrolling to college. They are all fresh students and all of this was funded by the US board. More than $5,000.00 US was allocated for their study.
5% of our children have dropped school because they had difficulty to learn at school.
Food
Last year, food was a very big challenge for the orphanage and with the help of Chalice and Food For the Poor we had enough food for the whole year and our children were able to eat consistent food 3 times a day. We have received a total of $15,000.00 Canadian from Chalice precisely $10,000.00 in July 2021 and $5,000.00 in February 2022 just for food. We received
food, from Food for the Poor every 2 months. We also received Convoy every from Mission of hope.
Healthcare (DFF, ALOM)
In 2016, Sho-Ping Chin Clinic was implemented at the foundation and since then the orphanage as well as the school has received a lot of medical assistances. Children at the orphanage are receiving medical assistances every time they have health issues such as fever, cold, etc.. For complicated cases, the patients are sent to ALOM for better medical assistances which are financed by Sustainable Healthcare for Haiti.
We also had mobile clinic 3 times this year organized by ALOM and all of our children has been vaccinated for Covid19 and received other health assistance. One of our children at the orphanage, had a cyst in a breast. She suffered from this for a couple years. After a lot of medical assistances from ALOM and other hospitals, she had a surgery and the doctors extracted the cyst from her breast and now she is doing very well with no pain in her breast.
Three times a week, the children are also receiving psychological assistance and they were also receiving training.
Playground Project
Last year, we started with the playground project supported by Sustainable Healthcare for Haiti. We were able to prepare the ground to set grasses, putting fence around the playground, install water pipe for watering the grass, repair the place and putting trees and partial of the grasses. Unfortunately, we could not have more grasses from the provider as were it is located was no longer safe to go due to the insecurity until they have closed permanently. We are now looking for a new provider so we can finish with the other side of the playground and outside of the clinic with grass and trees. Also, the outdoor play set needed to be repaired so they children can come to play.
Hygienic and furniture support
The orphanage has received 17 new mattresses, 10 bedframes and hygienic supplies. Every child at the orphanage has their own bed and mattress.
Water system
The water system worked very well and we had running water throughout the site and treated water for the children to drink. Unfortunately, recently at night on the road where the well is located, people broke in and dug the ground and stole the wires that were installed on the ground to the foundation. They also tried to take the pump by breaking the padlocks of the well but they could not pull the pump. The maintenance guy now suggests putting concrete in after reinstalling the wires and constructing a small building enclosing the well to protect people from being broken into. We are now buying truck water for the whole site.
Foundation Anniversary and Christmas celebration
Like every year, we had celebrated the foundation anniversary and Christmas. We started with the spiritual part with a mass celebration and afterward the cultural part where the children performed with different skills that they had and at the end we ate together as one big family. Every child was able to receive a gift for Christmas and they were all happy and had a good time. Chalice was a great supporter for Christmas at the foundation.
Children anniversary
Every end of the month, the Sisters who are in charge of well-being of the children, always organized a party for every child who was celebrating their birthday for the month.
School Students
2021-2022 academic year, Institution Saint Dominique has an amount of a total of 450 students. 39% of our students are sponsored by Chalice and received school tuition fund, school bags, books, school supplies and uniforms from Chalice Education support.
We have 39 students who participated in the government exam in 9th grade and 38 students in terminal grade and were graduated from high school. However, the kindergarten section has experienced major difficulties that have changed its operating methods.
A couple years ago, the kindergarten building had an extensive damage. The metal roofs that cover the building were ripped off the building after a strong wind blew it away. Since that time, we no longer had the choice of moving the kindergarten to the same place with the primary section in a smaller room. We have observed this year that the modes of communication of children between two and three years of age deteriorate very rapidly (transition from imitation to alternation in interactions), as well as their communication capacities, transition from dual interactions to multiple interactions, due to their new environment. The children could not play as before because there was not enough space, toys to play. This is the reason why we decided to rebuild the building of the kindergarten section with three classes, equipped with toys and school materials for the children so that the children can return to their childhood environment and acquire knowledge that prepares them for the elementary section. Our goal is to complete the construction of the kindergarten section before the start of the school year in September 2022 so that the children can enjoy a new healthy space adapted to their age group.
Latrines repair
This year, with Chalice support, we were able to make 10 new metallic doors, repairing 5 metallic doors, repainting the school latrine. This project is still in progress.
Thank you section
All of these achievements were possible thanks to your donations and collaboration. Therefore, we at the Motesinos Foundation would like to thank the US Board, Chalice, Sustainable Healthcare for Haiti, Food For the Poor, Mission of Hope and all of the individual donors who are always ready to help us meet any challenges that we met to care for children especially in times of crisis. Your support means the world to us. We will continue to pray God to be with you in this very important and precious mission that you have to bring support and happiness to those who do not have and put smiles on many faces in Haiti especially at the Montesinos Foundation. We love you and pray for you. We know this is not an easy task to do, so we cherish and appreciate every action and prayer you do for the Foundation.