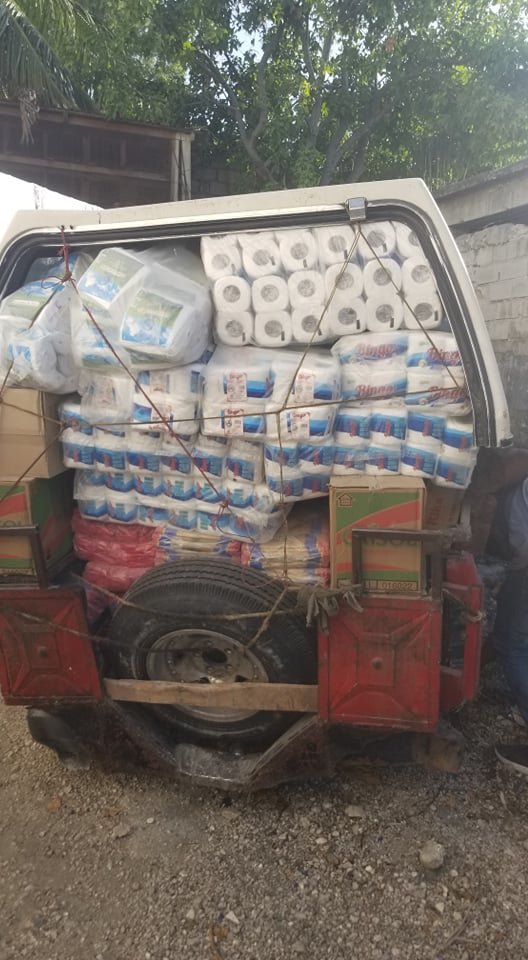 Since our last report, Haiti's leader was assassinated, and there was a 7.2 level earthquake and 2 tropical storms/hurricanes on the Southern peninsula where Hurricane Matthew previously made landfall. There are organizations, which are desperately needed in Haiti, that perform heroic tasks as first responders. While SHH is not set up to be a first responder, we have been able to help in small ways. We have dedicated, smart, resourceful and reliable staff on the ground who are acting quickly to use the resources available to deliver food, water and medicine. We sought and continue to seek donations in support of this work as every life is precious. We cannot replace first responders but we can help and we do. We have attached a video of their work.
However, we are also focused, more than ever, on (re)building Haiti's infrastructure so that, in the event of a crisis, there are reliable and resilient clean water distribution systems, safe roads, healthcare facilities constructed to withstand extreme weather and earthquakes and communication systems to coordinate responses in a time and cost-efficient manner. We believe in sustainability and we believe it can happen with regular, reliable, small investments in small and large organizations.
This is why we advocate for and provide:
Primary healthcare- so the general population is healthy;
Quality housing- so homes are not lost and need to be rebuilt;
Safe spaces- so that our precious staff, children, supplies and resources are protected;
and
Education and job opportunities- so people have a livelihood to return to when the crisis is over.
Throughout our 11 years, we have seen and experienced real change. But even though Haiti is an island, it is also not an island. It is affected by global economic trends, pandemics and political waves. Haiti's health is global health. We are all connected.
All of our children and staff at Fondation Montesinos are safe and well. Our structures and buildings all withstood the onslaught. Our work on the new dorms and health education and playground only suffered minor delays and is still on track.
Thank you to all of our partners. Together we will Build Back Stronger.
Links: