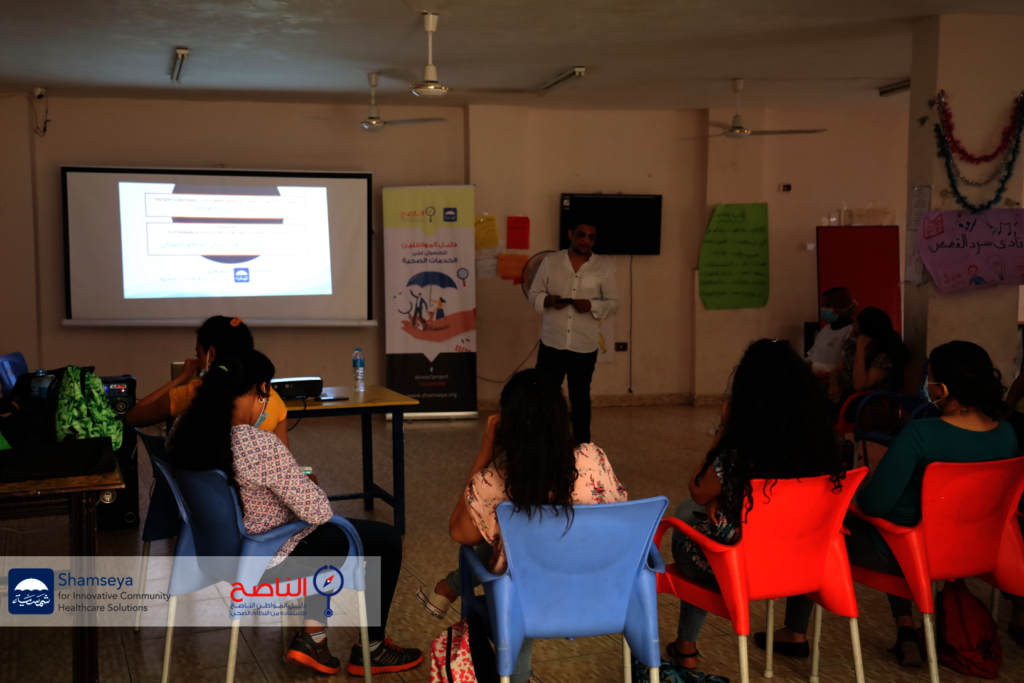 True to its objective of reaching out to the most deserving communities. This month, our team took their first step in initiating the first local "Community Support Hubs" with the goal of making our service more accessible to those most in need.
For this reason, we have partnered with the Oasis Project of the Hayat Vision Development Foundation in the Al-Zabalin (The Garbage Collectors' Area) neighborhood in Manshiyet Nasser, to plant the first seed in our local outreach work.
We believe that sharing our knowledge and experience with others will benefit exponentially more people and we want to create these local community support hubs to make it possible for more people to access knowledge and support in reaching healthcare services, magnifying our impact and making it more targetted.
This month, we offered our first training program to local community workers in the Garbage Collectors Area. This program tackled how to listen to the needs of patients who need support in receiving healthcare services and the ethics of dealing with beneficiaries including data privacy, tolerance and empathy. Most importantly the training focused on how to offer appropriate guidance for cases according to different social and health conditions!
Moreover, the training dealt with the different health coverage systems in Egypt, how to deal with them, overcoming their obstacles, and the rights of patients. This training was attended by 8 staff members, the majority of whom were concerned with pre-school and school students beneficiaries who are eligible for healthcare coverage schemes but are not enrolled. Some of the trainees had their own experiences with healthcare coverage schemes and some misconceptions about the healthcare coverage while others were not aware of the feedback mechanisms when facing problems in attaining healthcare services. This was a great opportunity for us to present solutions to their personal problems, correct misconceptions and explain feedback mechanisms in order to benefit them and the community they are serving.
Additionally, the training highlighted an aspect of awareness about the coronavirus vaccine and the importance, necessity of vaccination and registration for citizens benefiting from the NGO's activities and the extent of its impact on their lives!
This first round of targetted community outreach paves the way for a new phase in our project's journey. We coudn't have done any of this without the tremendous help of our great supporters. Our gratitude and appreciation remain the deepest.
Links: